Communities along the Tullahan River are now reaping the benefits of government and private sector's flood mitigation efforts after monsoon rains flooded parts of Luzon and some areas in Metro Manila.
Thanks to government's construction of a river wall, the continuous operation of pumping stations and the ongoing P1-billion river dredging and cleanup initiative of San Miguel Corporation (SMC), floods that affected Navotas, Malabon and Valenzuela City following several days of heavy rains subsided quickly from before the mitigation programs were put in place.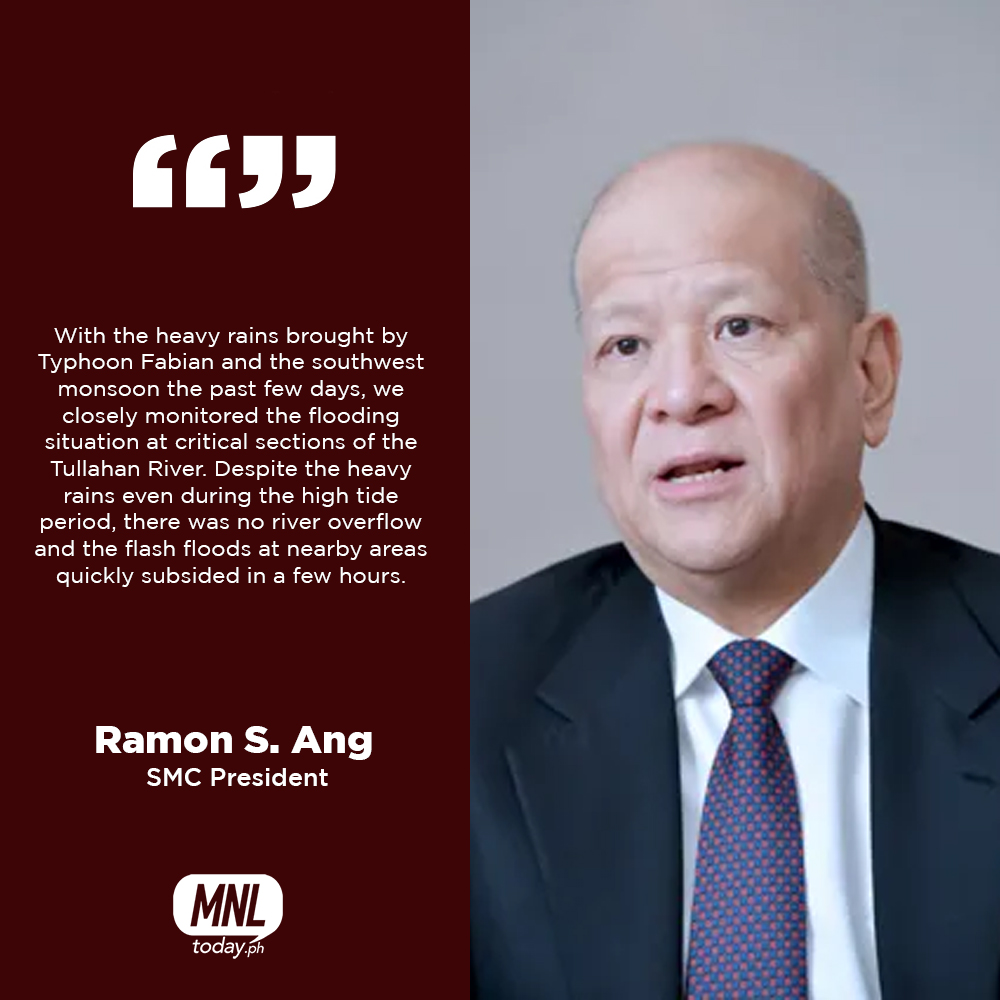 Valenzuela mayor Rex Gatchalian also thanked SMC for the dredging effort that significantly reduced the flooding in the area. "The floodwaters disappeared quickly. Yesterday, it was gone after five hours. Before it takes the whole day," Gatchalian said.
Based on the feedback of the Valenzuela, Malabon and Navotas LGUs, the combination of the river wall, pumping stations, and dredging, have helped lessen the risk of flooding. It was also reported that flooding was mostly situated at low-lying areas due to the heavy rains. SMC's main concern is for the residents to remain safe and for the cleanup activitiy to continue so that the LGUs and residents surrounding Tullahan River will benefit from tis activity.
Earlier, in anticipation of the rainy season, SMC said that its dredging teams accelerated and intensified clean-up efforts at sections it is currently working on along the 27-kilometer river system, a main tributary to Manila Bay.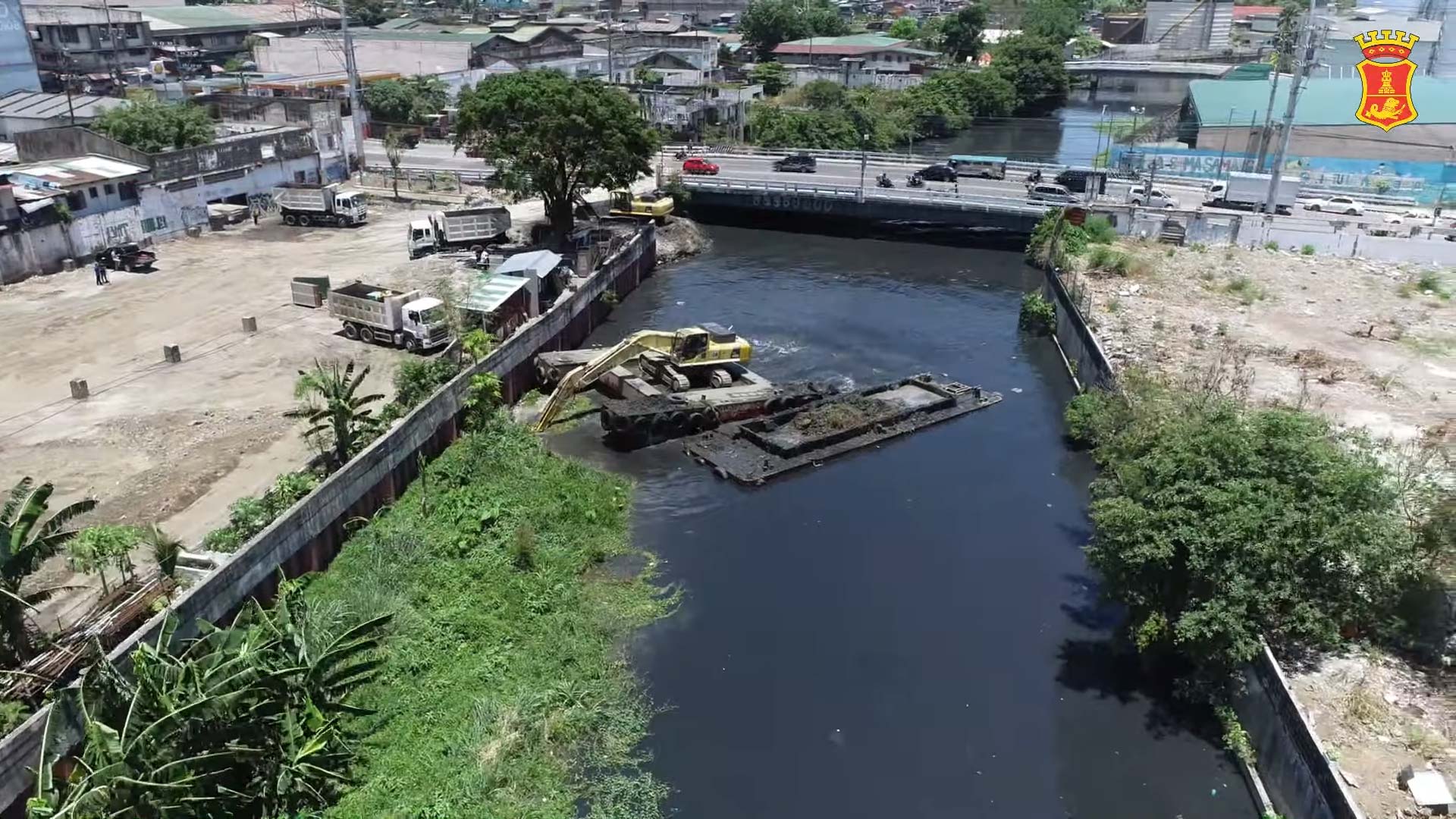 Currently, the teams are undertaking widening operations at the river's section between Marulas, Valenzuela and Potrero, Malabon. Meanwhile, dredging of sections in Barangay Bangkulasi and Tanong in Navotas City have been completed, while the cleanup team is also currently operating in Barangay Longos in Malabon City. 
As of July 22, Ang reported that SMC had extracted 332,192 metric tons of silt and solid waste from the river. All wastes extracted are moved to government-approved disposal centers.
In cooperation with the DENR, the company has also announced another major river rehabilitation project, this time for the historic but long-biologically dead Pasig River.
Ang said the company is spending P2 billion for the five-year corporate social responsibility (CSR) project, or double the budget allocated for the Tullahan-River project. SMC aims to extract 50,000 metric tons of silt and solid waste monthly or a total of 3 million metric tons for five years.
The company will also undertake a river channel improvement program for tributaries belonging to Marilao-Meycauayan-Obando River System (MMORS) in Bulacan, future site of the New Manila International Airport (NMIA).
Image Sources: asia.nikkei.com, san miguel corporation, mb.com.ph