PLDT chairman and No. 1 sports patron Manny V. Pangilinan gave away 500 bicycles as part of the MVP Group's "Bike for Livelihood" program aimed at helping affected workers nationwide keep their jobs amid the pandemic.
The donation was initiated by the PLDT-Smart Foundation, One Meralco Foundation, Metro Pacific Investments Foundation and First Pacific Company Limited and coursed through the "Donate a Bike, Save a Job" program by TV personality and former volleyball star Gretchen Ho.
It was done in celebration of World Bicycle Day last Thursday as well as MVP's 75th birthday on July 14 and First Pacific Co. Ltd.'s 40th anniversary.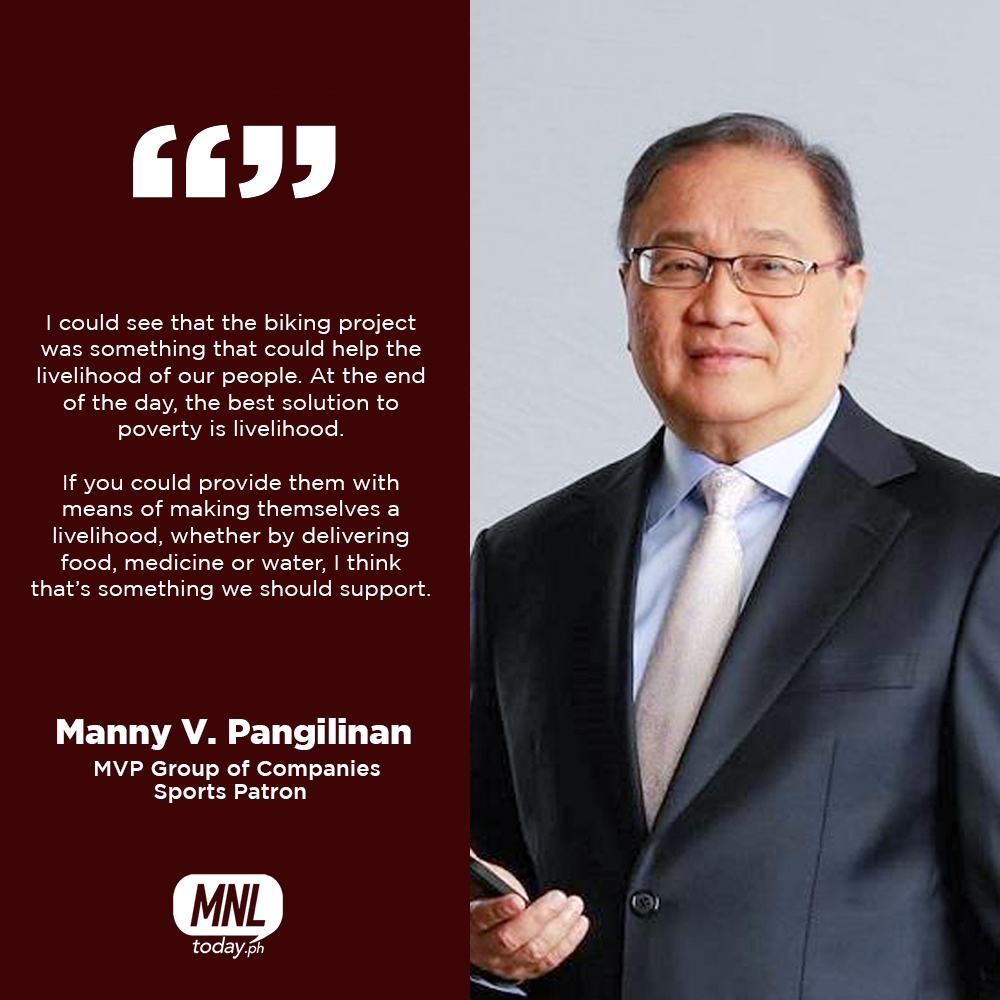 Smart president and chief operating officer (CEO) Al Panlilio, for his part, said they have expanded livelihood opportunities while pledging support to bike-friendly initiatives like bike parking to encourage everyone including their employees to take biking.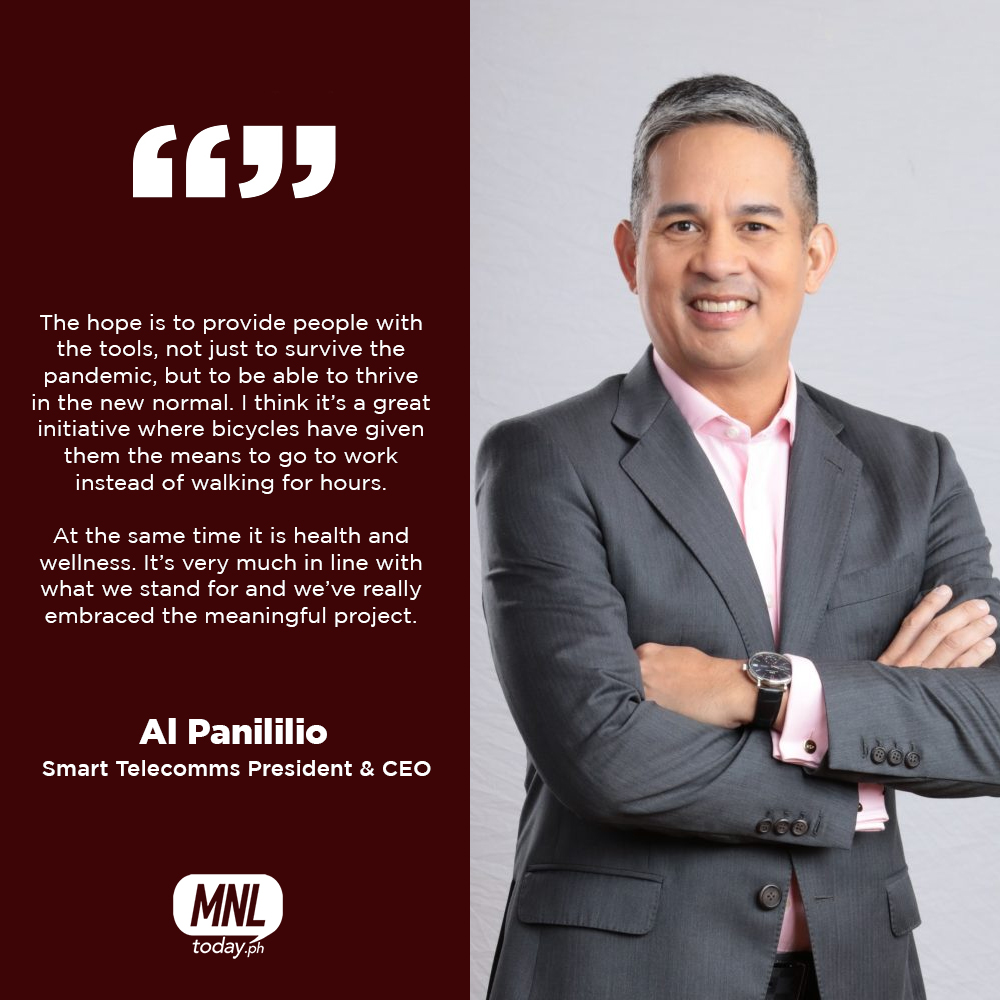 In line with the partnership, the MVP Group has also pledged to promote a bike-friendly culture across the group. Through the improvement of its existing facilities such as bicycle parking and shower areas for employees, as well as creating a bike loan program, the companies will take significant strides to support the thriving movement.
Maynilad has also pledged support to the project through the installation of drinking fountains in various local government units. Bikers will have access to these drinking fountains as they will be strategically located along bikers' routes.
 With Additional Reports: The Philippine Star, Business Mirror
image Sources: gmanetwork.com, mb.com.ph, businessmirror.com.ph