Since its launch last September 2019 in the Philippines, Honda ADV 150 continuous to make waves as more and more motorcycle riders prefers this one-of-a-kind scooter that is perfect to the "adventurous Juans".
You see, this model from the number one motorcycle manufacturer in the country today has literally put the ADV in "enture". This can be told as Honda ADV 150 speaks of it as they share their own riding experience.
More than its aesthetic feature, Honda ADV 150 lives up to its expectation. From street to off-roads, this mean machine from Honda Philippines, Inc. put the competition at bay with its special features. The New ADV150's unique design embodies the preference of a unique individual who loves urban adventure.
Just to mention, features of The Honda ADV150 include an adjustable windscreen combined with a futuristic and manly design armed with latest features of smart technology. It is also equipped with all-LED lighting system, full digital meter panel for clear riding information reading, console box with power outlet, 28L large utility box with seat stopper, naked handlebar and the Smart Key System.
It also has 14-inch front tire size and 13-inch rear tire size as well as twin sub-tank rear suspension for a more comfortable ride. And since safety is foremost in all its products, The Honda ADV150 also has an emergency stop signal (ESS) which automatically blinks the hazard light when sudden stop occurs and front and rear wavy disc brakes with 1 channel Anti-lock Braking System (ABS) for more stable braking system. This is ideal to those who uses their unit to their weekend adventures in the mountains or in trails that can be conquered by this motorcycle beast.
Considered as the "son" of the awe-inspiring Honda X-ADV, the "gentle version is powered by a 149.3cc SOHC liquid-cooled single-cylinder engine with the brand's eSP (Enhanced Smart Power) technology.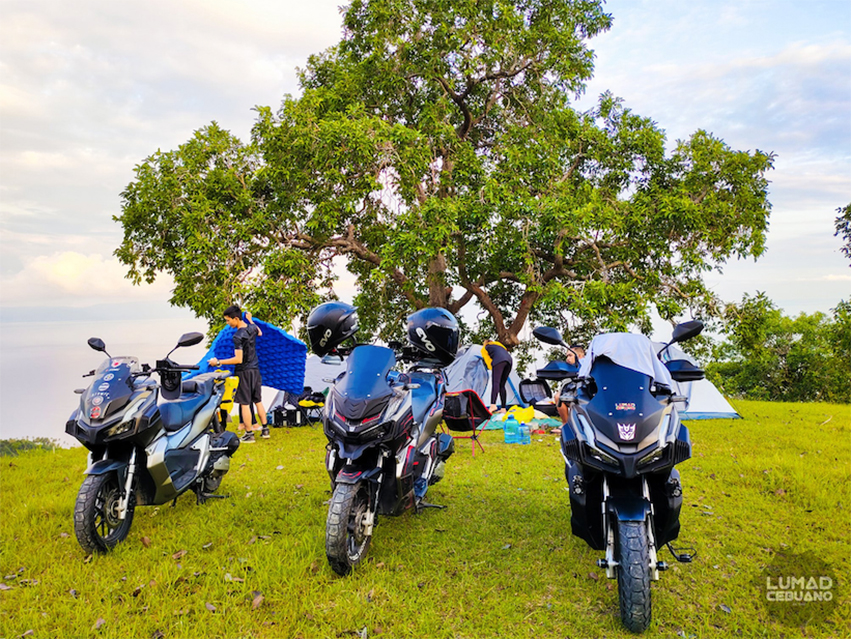 MNLToday.ph has had the privilege to interview some proud owners from Manila, Cavite and even Cebu. thei common denominator about their love for Honda ADV 150 is that it does not disappoint whenever they use it for long rides mainly because of its smooth handle, as well as off-road and trail adventures, that relates to comfortable suspension and worry-free journey.
This Honda is probably one of the tallest in its class in terms of seat height (795mm or 31.3 inches) and ground clearance (165mm), making its belly less susceptible to hitting high speed bumps. These factors alone give it a clear advantage when it comes challenging roads and trail.
When it comes to fuel consumption, since most ADV buyers are using the scooter as their main choice of transportation whether work or passion, most of them attest that their unit averaged 49km/L in mixed conditions.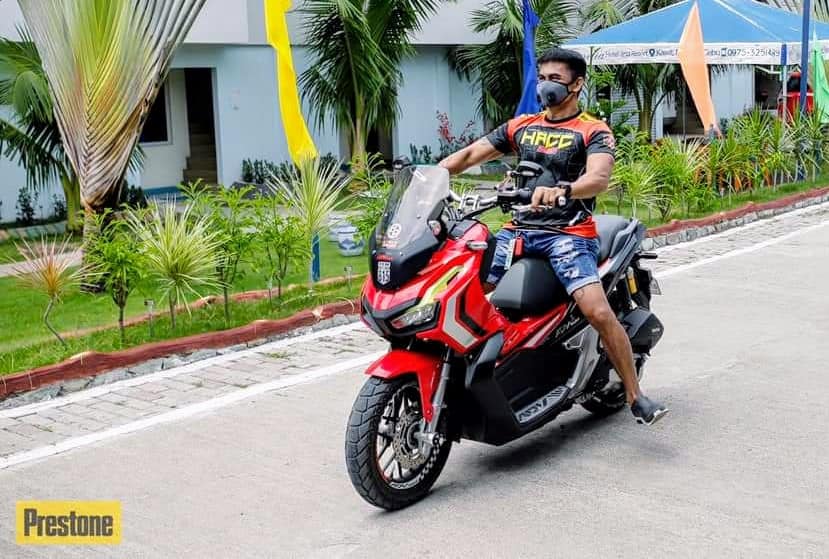 Jaime Francisco, a veteran and former champion of off-road racing and a member of Honda ADV 150 Club of shares. "Yung fuel efficiency ng Honda ADV, kahit nagtatrail kayo, pag pumunta ka sa bundok, as long as naka-full-tank ka, sigurado na makakabalik ka sa bahay nyo".
Now if you are still doubtful about Honda ADV 150, worry no more and let no bashers and trolls affect your decision in choosing this off-road charmer. Any motorcyle rider will tell you that there is no such thing as a perfect motorcycle but a lot of them will tell you that the Honda ADV 150 is the closest thing to perfection.
Image Source: Honda, Omar Macalintal, Jaime Francisco, Lumad Cebuano