San Miguel Corporation (SMC) said work on its 66.74-km. South Luzon Expressway Tollroad-4 (SLEX-TR4) project, which will extend from Sto. Tomas, Batangas to Lucena City, in Quezon province, is picking up pace despite pandemic restrictions and unsettled right-of-way issues. The massive thoroughfare is a strategic road project that is seen to boost the southern Tagalog region and significantly contribute to the country's pandemic-recovery efforts.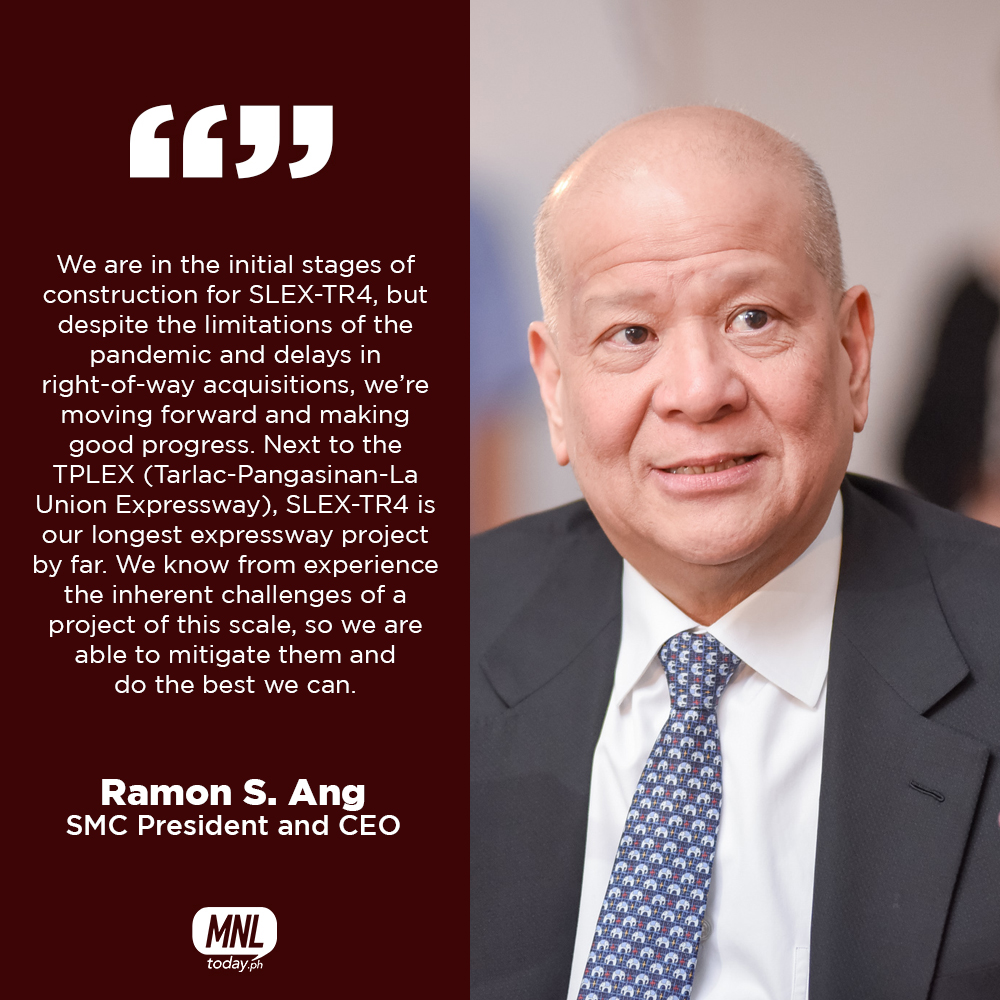 Work on SLEX-TR4, which started in 2019, is currently concentrated on the project's Section B in Alaminos, Laguna and Section C in Tiaong, Quezon, near the Hacienda Escudero area. At Section B, construction is focused on the project's PNR underpass, Koquinkona bridge, and Maharlika underpass, all parallel to the Alaminos-Tiaong Bypass road. Pipe-laying for drainage as well as embankment works to level the road prior to laying of concrete, is also ongoing.
Meanwhile, at Section C, work on the Tiaong, Quezon interchange has also progressed well, according to Ang. Construction of the Tiaong bridge, Tiaong underpass, and Dolores bridge, as well as drainage and embankment works, are also underway.
Pandemic restrictions necessitated that construction work be scaled down, but Ang said the impact on the timeline is not substantial, as they can further accelerate work once quarantines are eased. ROW is still the biggest factor that will determine how fast the project can be completed, he said. "We are confident that we will eventually overcome all these challenges, with the support of our government, LGUs, and all stakeholders. We are committed to do our part and put all our energy and focus on getting this project done because it is vital to the growth of the Southern Tagalog region," Ang said.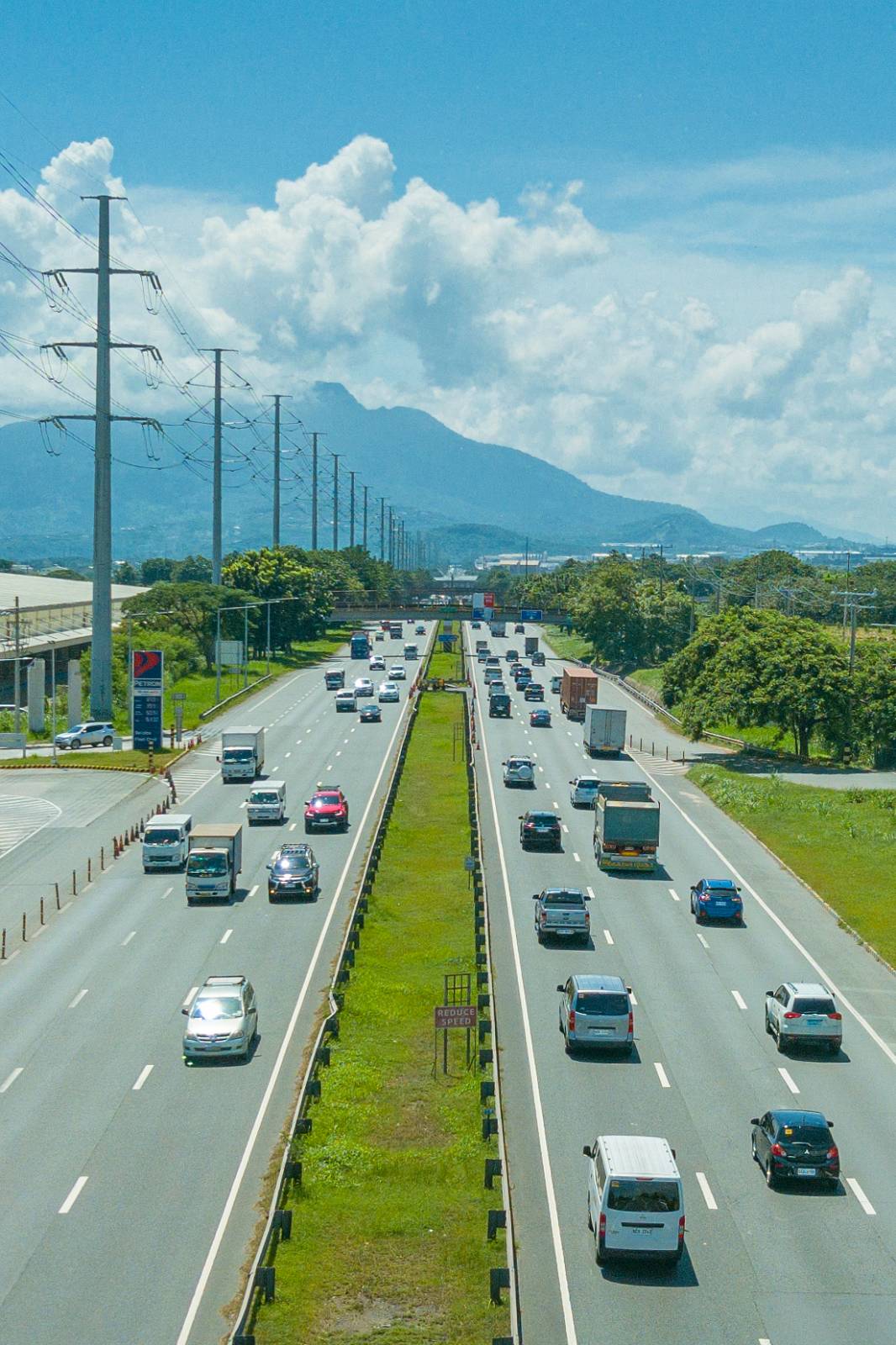 Ang underscored the importance of the project: "SLEX-TR4 will form part of our interconnected expressway network in the south, designed not just to ease transport of people and goods, but also to disperse economic growth and growth opportunities so it can reach and benefit our countrymen in our regions," he said. "Apart from making Laguna and Quezon province more easily and directly accessible, SLEX-TR4 will boost agriculture and tourism; open up our provinces to more investments, and allow our people to have an easier time visiting their hometowns or loved ones in the province," he added.