The World Wide Fund for Nature (WWF) Philippines is inviting all Philippine cities to participate in the next run of the One Planet City Challenge (OPCC) which was launched last April 15, 2021.
Cities and local governments play a central role in combatting climate change and are key actors in creating the climate-neutral, resilient future we need. For this, WWF created the One Planet City Challenge (OPCC), a friendly competition that supports cities in developing climate action plans and targets that align with the Paris Agreement's 1.5 °C maximum global warming goal. The OPCC recognizes leading cities and inspires other cities to join the movement. This year, the OPCC celebrates 10 years of engagement during which time we have seen the participation of nearly 600 cities in over 50 countries.
In the 2019-2020 leg of the OPCC, over 250 cities from around the globe participated, including 13 from the Philippines, with the cities of Muntinlupa, Santa Rosa, and Batangas advancing to the final round and further represented the country to OPCC-related public engagement campaign called We Love Cities (WLC). Significantly, Batangas City was selected as the OPCC 2020 National Winner and also emerged as the Global Winner for the WLC campaign, being declared as the "World's Most Lovable City".
With Philippine cities' impressive finish in the recent leg of the competition, WWF-PH hopes that more cities can participate in this call for transformational governance.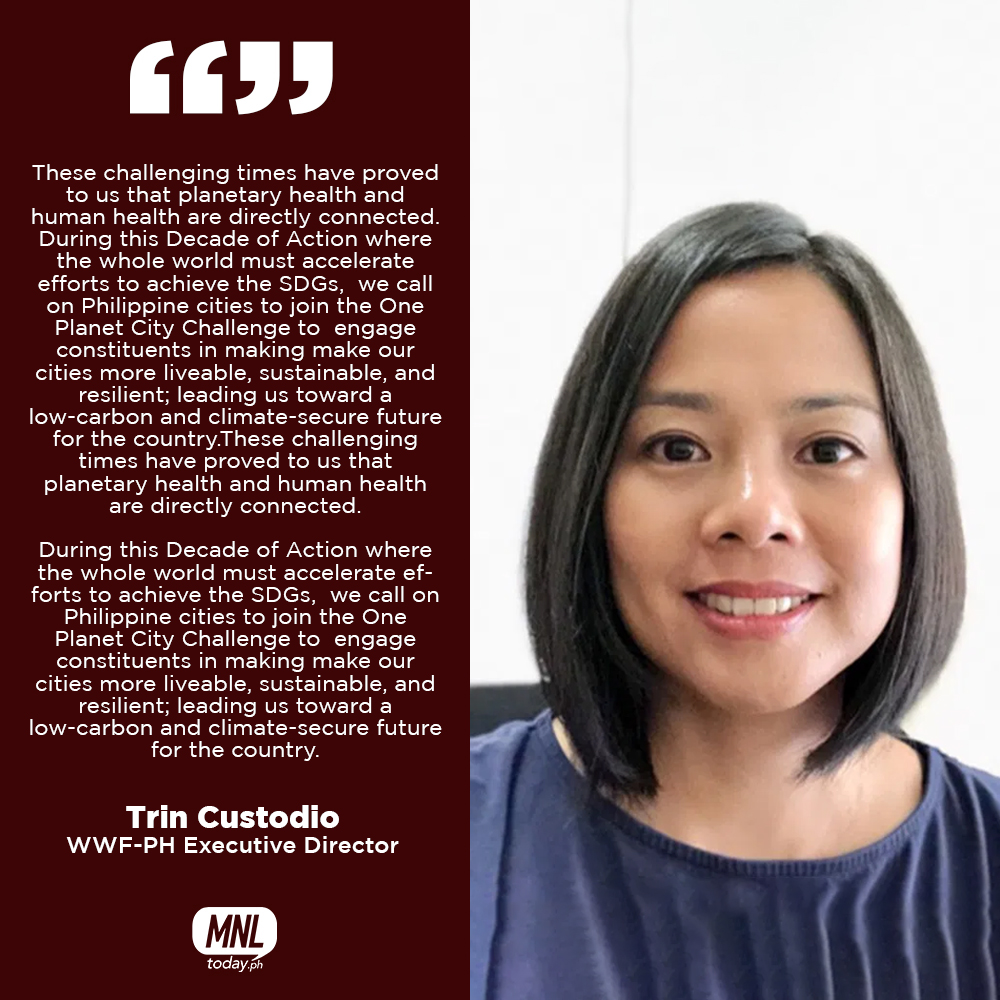 Interested cities may submit their Expression of Interest (EOI) from April 12 to 30, 2021. A required checklist must be filled out together with a cover letter signed by the City Mayor to officially be part of this EOI for OPCC. To receive the checklist, please email opcc@wwf.org.ph. Information provided in this checklist will be then used for the initial screening before the announcement of qualified Philippine cities.
Once an official list of entries is gathered, participating cities will be then asked to submit emission reports, as well as their goals and targets relating to climate action using standardized reporting platforms. These will then be subjected to a methodology that has been devised by experts and incorporates findings from the Special Report on Global Warming of 1.5 °C. Capacity-building activities are planned for Philippine participating cities as part of the OPCC in the country.
The most ambitious cities will be recognized as national winners, and, from among these, one city will be crowned the global winner of the One Planet City Challenge. For more information and updates, log on to http://panda.org/opcc.
Photo and Video Sources: adobomagazine.ph, icleiseas.org, World Wide Fund for Nature (WWF)