Singapore – Scoot has been awarded the Diamond status in the APEX Health Safety powered by SimpliFlying global audit of airlines, becoming the first low-cost carrier (LCC) in the world to be accorded this highest attainable standard.
The audit was jointly conducted by the Airline Passenger Experience Association (APEX), one of the world's largest international airline associations, and aviation strategy firm SimpliFlying. Assessing the health safety measures adopted by Scoot in response to the Covid-19 pandemic against a 58-point checklist across 10 stages of the customer journey, the review spanned check-in and other pre-departure processes, inflight measures as well as postflight.
Scoot is the low-cost arm of the Singapore Airlines Group. Scoot took to the skies in June 2012 and merged with Tigerair Singapore in July 2017, retaining the Scoot brand and positioning it well for a new chapter of growth.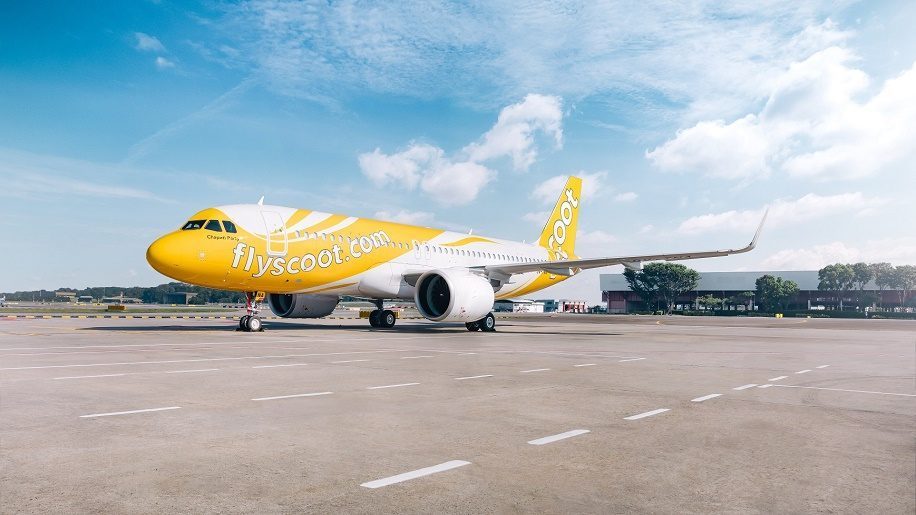 Scoot has carried over 65 million guests and now has a fleet of 20 state of the art, widebody Boeing 787 Dreamliners and 27 young and modern Airbus A320 family aircraft, with seven more Boeing 787 Dreamliners, 28 Airbus A320neo and 16 A321neo aircraft on order. Scoot's network presently encompasses 63 destinations across 15 countries and territories, with five more destinations from Indonesia to join the network.
Only airlines that reach hospital-grade standards of health and safety, scoring at least 200 points above the baseline Gold standard, are awarded the Diamond status. The standards are based on independently verified, validated, and certified airline health safety measures.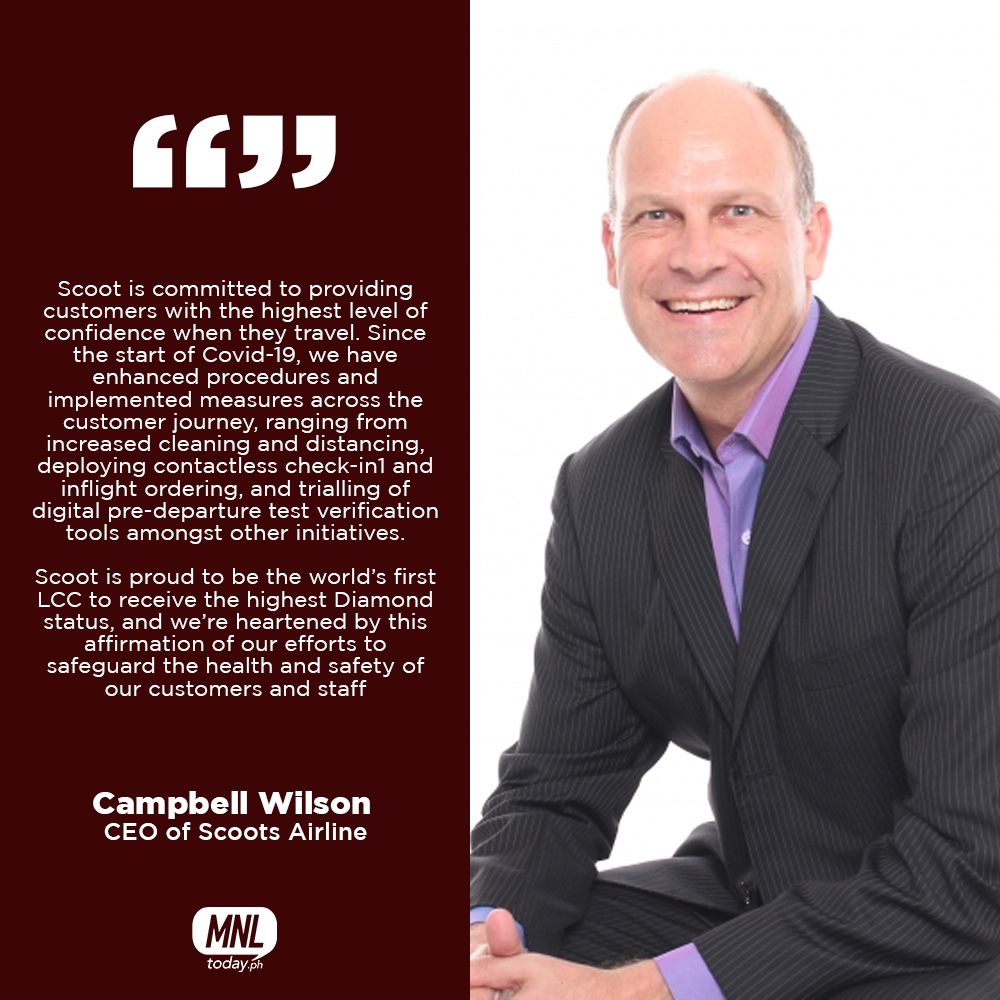 "Scoot's leading steps for health safety including safe distancing measures in place across the customer journey and provision of care kits demonstrate the highest level of passenger care," APEX CEO Dr. Joe Leader stated. "For the dozens of customer-centric steps taken in the care of travellers, we are honoured to award Scoot the Diamond status of the APEX Health Safety powered by SimpliFlying."
"Scoot has raised the bar for health and safety among LCCs by being the first LCC in the world to certify for a Diamond standard. Measures such as vaccinating all front-facing staff, adjusting its onboard services to a contactless one that can be accessed from one's personal devices, and coming up with a 24/7 running Covid-19 risk assessment framework make the airline stand out among others," said SimpliFlying CEO Shashank Nigam. "Taking these above and beyond measures in ensuring health safety will help Scoot bolster trust among travellers," he added.
In an airline safety rating by Airline Ratings, an international airline safety and product rating review website, Scoot also scored a full seven stars in both safety and Covid-19 compliance.
The safety rating system considers factors such as the airline's fatality and incident records, audits from aviation governing bodies and leading associations, as well as the airline's compliance with international Covid-19 standards.
Book your tickets at FlyScoot.com or contact our Call Centre. Find out more on FlyScoot.com, Facebook.com/FlyScoot, Instagram.com/FlyScoot, and Twitter.com/flyscoot. 
Photo Sources: travelweekly-asia.com, businesstraveller.com