Makati City, Philippines – ADM (NYSE: ADM), one of the world's leading human and animal nutrition providers, has recently supported the biosecurity training sessions for Bantay ASF sa Barangay (BABay ASF) project Volunteers in Northern Mindanao.
The volunteers' training sessions are part of the interdisciplinary program called BABay ASF, a proactive biosecurity and surveillance effort led by the Philippine College of Swine Practitioners (PCSP), the Department of
Agriculture (DA), and its partners from the private and public sectors. This program aims to stop the spread of the African Swine Fever (ASF) and revive both backyard and commercial swine farmers' livelihoods.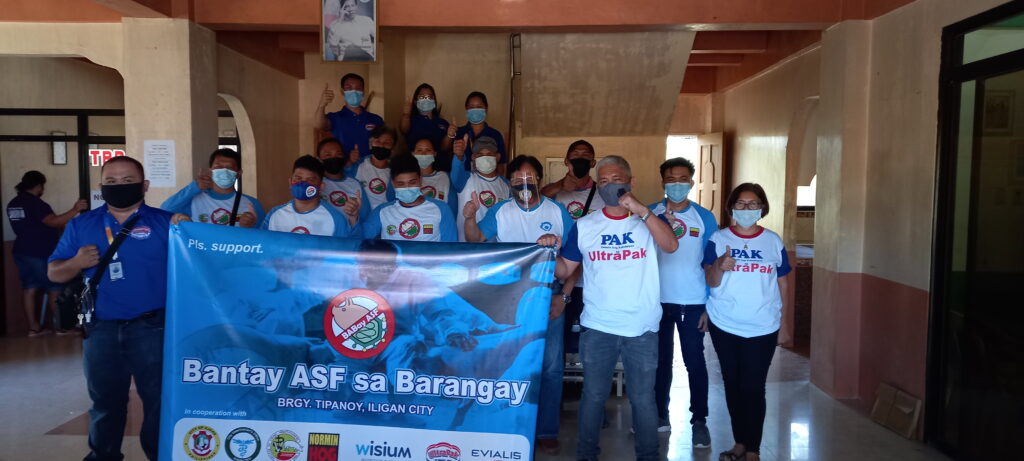 Aiming to gear up the BABay ASF Volunteers, the 1 st leg of training sessions was held last January with the help of the International Training Center on Pig Husbandry (ICTPH). More than 20 volunteers were equipped with extensive knowledge that they can use to implement the BABay program. They were also deputized as biosecurity officers, led by the Veterinarian's Office of Iligan City and the Provincial Veterinarian's Office of Misamis Oriental.
"From Biosecurity measures to basic safety protocols all the way to testing, the people behind the BABay project have shared with us all the information that we need to effectively take on our designated parts in counteracting the ASF crisis. Through a series of zoom meetings and virtual trainings, we are properly equipped with the knowledge that would help us address the problem," said Dr. Dahlia Valera, the City Veterinarian of Iligan City.
A similar training session will be held this month, covering five barangays in Iligan City, including Abuno, Tinapoy, Digkilaan, San Roque, and Dalipuga.
"The training program allowed us to strengthen the skills that each volunteer needs to improve on. It brought us to a higher level of skills and knowledge," said Raul Milang, BABay volunteer and a District Sales Manager in West Mindanao.
The biosecurity officers will take the lead in implementing area risk management, surveillance and monitoring, and biosecurity measures for 2 commercial and backyard farms.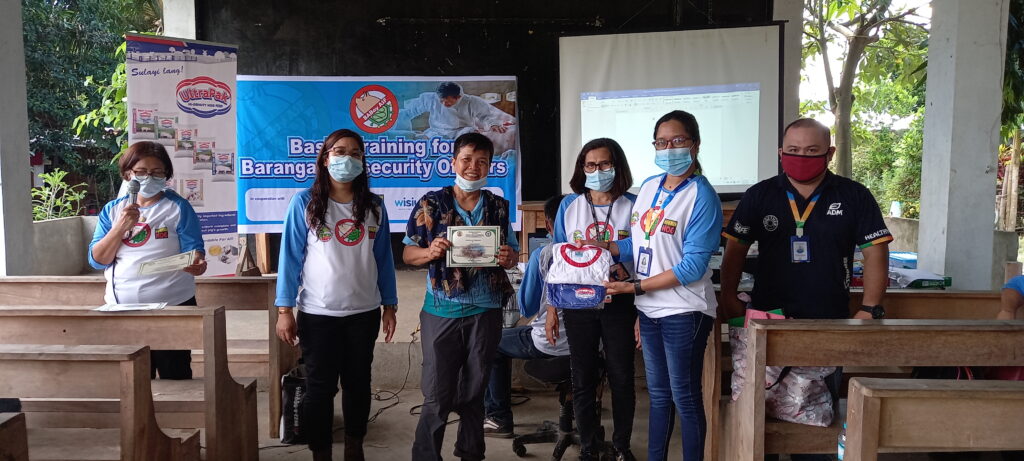 ADM, through its CSR arm ADM Cares, also provided funding assistance for the program to cover the training sessions for volunteers, farmer seminars, and procurement of more than 700 Nanogold ASF Test Kits and PCR test kits.
"Amid these trying times, we believe in the power of 'Bayanihan.' Our strong support for the BABay ASF project is our way of helping ensure the country secure the 'green zones' in Northern Mindanao against ASF. Through our concerted efforts, we can achieve the repopulation of hogs in the affected areas so that all hog farmers can continue their livelihoods," said Dr. Loren Mapua, ADM Animal Nutrition Philippines Managing Director.
The deputized volunteers will strictly follow quarantine protocols since ASF is currently present in 11 regions, 34 provinces, 392 municipalities, and over 2,000 barangays nationwide.
"People in LGUs, particularly in the barangays, and the farmers themselves have deepened their involvement in our fight against ASF. It has increased their awareness on the need for each other's cooperation," said Dr. Benjie Resma, Provincial Veterinarian of Misamis Oriental.
ASF surveillance and monitoring protocols, such as the random collection of specimens from pigs for slaughter within the target barangays will help deputies keep track of the ASF movement within the affected regions.
Meanwhile, Biosecurity procedures will help them assess actions needed to be taken when they have identified an infected hog in the area. It will ensure that unaffected swine farms remain safe, infected hogs are isolated, and affected swine farms are secure for restocking.
"The heart of every successful project is authentic commitment and support from everyone involved. With the collaborative efforts and engagement of Local Government Units and stakeholders in properly implementing the
project, nothing would be impossible in its realization. All that we need is to have everyone's utmost support," said Lovilla Tacogdoy, a BABay Volunteer and ADM AN Philippines Mindanao Regional Sales Manager.
When the project is done successfully, affected areas will be recognized as ASF-free zones and can start their quarantine exit plan. It will also allow distressed hog raisers to restock their farms.
To start the farm's restocking process, deputies will continue to monitor pigs weekly to ensure that clinical signs of ASF remain absent. Hogs will undergo Nanogold Biosensor testing every seven to 21 days for four months to validate the virus's eradication.
"Self-awareness to good and honest practices in the livestock industry from farming, production, manufacturing, processing, sales marketing & other facets are tools that can help our farmers. in short, a sense of nationhood
or Bayanihan," David Gregana, the Key Account Manager of Wisium Philippines and BABay volunteer, said when asked about other steps needed for the project to succeed.
The activity has also been possible through ADM Cares, in which its advocacy granted the fundst to PCSP possible.
As a global leader in animal nutrition, ADM AN Philippines manufactures and markets mostly complete feed, aquaculture products, premixes, and other services.
"Other than the volunteers' efforts to secure the area, cooperation with LGUs, swine farmers, and residents of the barangay is paramount for the success of the project. We will try our best in our end to keep the hog raisers' livelihood safe, but we also ask their support for us to come out on the better end of the rope," said Dr. Max M. Montenegro of the PCSP.
To learn more about ADM's Animal Nutrition business, visit www.admanimalnutrition.com.
With additional report Bantay ASF sa Barangay, Alex Peralta. ADM provides support for Bantay ASF sa Barangay