San Miguel Corporation (SMC) has rolled out a new community-based training program for former residents of Barangay Taliptip in Bulakan town, Bulacan province, which aims to boost the local seafood industry, and provide additional livelihood opportunities for relocatees from what will be the future site of the Manila International Airport project. 
This is part of the master plan for the airport project is to transform the host province – Bulacan – into a seafood capital of the country and provide the means to allow it to flourish.

The recent livelihood and skills training program of SMC in Taliptip teaches relocatees seafood processing techniques to allow them to maximize their income potential and help further develop the local industry. The courses include bangus deboning, tinapa-making, boneless tilapia and lumpia shanghai making, as well as bangus and shrimp fry production.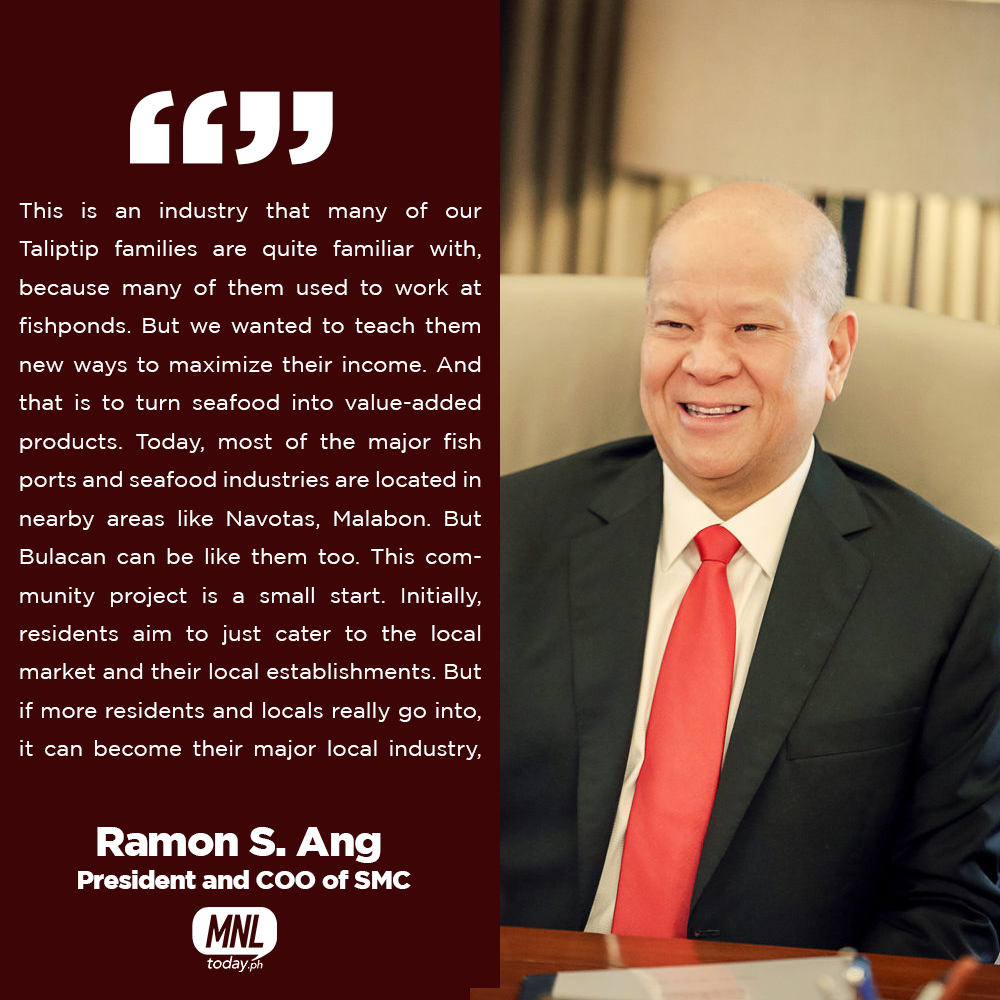 Thus far, some 44 participants have benefitted from the first two batches of seafood processing courses. Meanwhile, another 40 to 50 relocatees are already earning from the ongoing bangus and shrimp fry production training under a local fishpond operator, in cooperation with SMC. 
Many of the participants have also previously graduated from vocational courses funded by SMC under the Technical Education Skills and Development Authority (TESDA). 
Apart of seafood processing courses, other community-based training courses on tap are baking and pastries as well as beads and accessories making. Ang added that by learning more skills, the relocatees are expanding their sources of income and their capacity to provide for their families, especially during this time of pandemic. 

The relocatee-graduates of the said community-based training programs will be initially supplying wet and dry goods such as bangus, tilapia, crabs, and other native delicacies of Bulakan to local restaurants and eateries in Barangay Taliptip.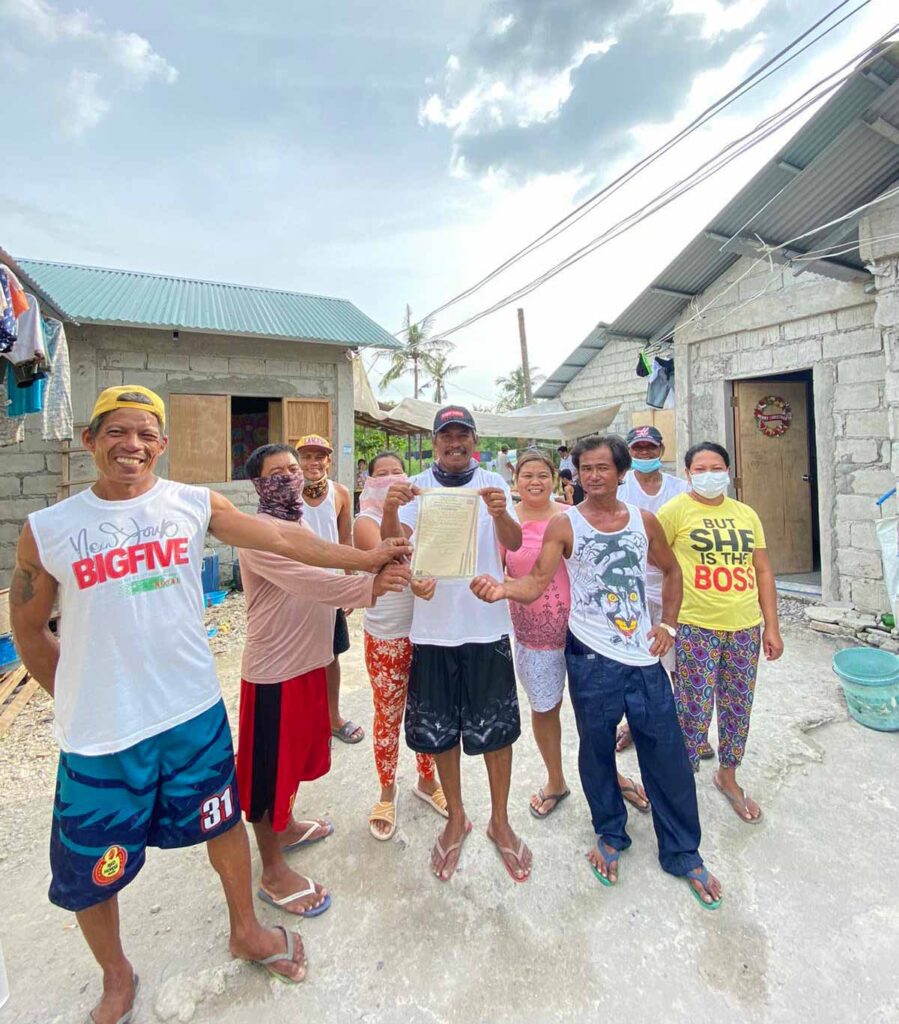 The community-based skills training program is just the latest assistance provided by SMC to former Taliptip settlers. This is on top of financial assistance that allowed 277 Taliptip families to build their own homes or purchase property in Bulacan or their home provinces. Owners of non-concrete houses or shanties were given P250,000 each, while owners of concrete houses were given the appraised value of their homes, multiplied by two, plus P100,000. Cash assistance was also provided to 87 others who were disqualified, for a total of 364 beneficiaries.
The first batch of 58 former Taliptip residents taking up SMC-supported courses in TESDA have also graduated. Graduate of Shielded Metal Arc Welding, Electrical Installation and Maintenance, and Heavy Equipment Operations courses are being prepared for possible jobs once airport construction begins, while graduates of Dressmaking and Cookery courses have been given tool kits to start their small businesses.
Photo sources: c-magazine.com, asia.nikkei.com, manilatimes.net