University of the Philippines (UP) Diliman school officials announced that the campus academic oval would be closed due to the recent increase in COVID-19 cases effective last January 23, 2021.
In an advisory, the university said the academic oval would be off limits to the public from January 23 to February 4, but will re-open on February 5. Based on UP's latest report, there are currently 35 active COVID-19 cases in the UP Diliman community, including four faculty members, 22 staff, three dependents and six barangay residents. Since March last year, the university has recorded 577 confirmed cases, with 532 recoveries and 10 deaths. There are four active cases currently admitted at the university's isolation facility.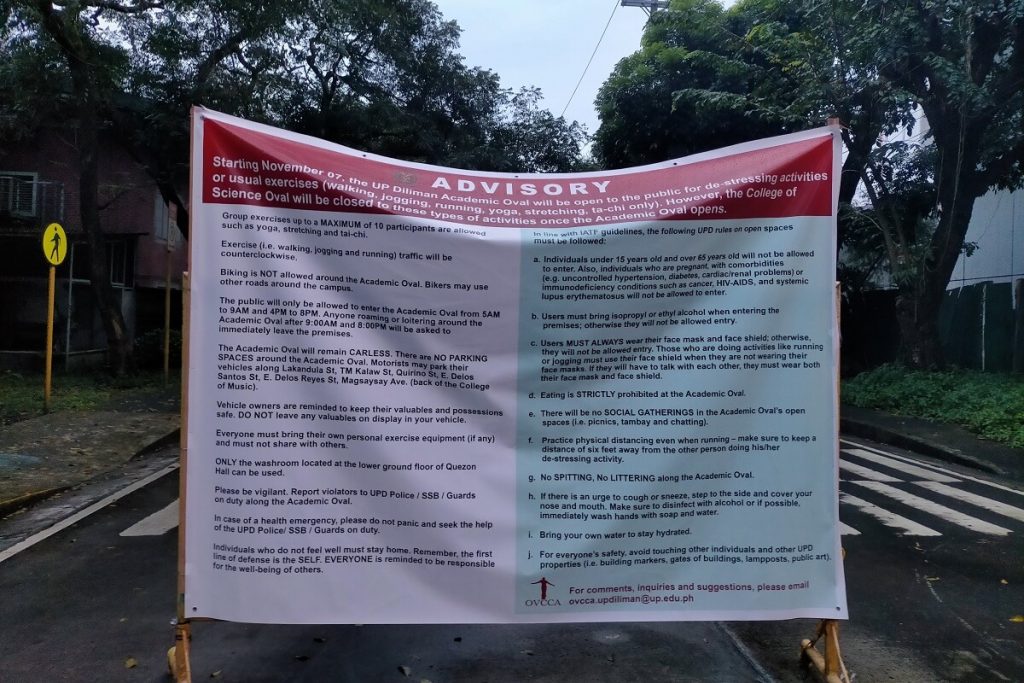 The 2.2-kilometer oval is a popular attraction among students and visitors alike, hosting activities like walking, jogging, running, yoga, stretching, ta-chi and biking. It is surrounded by the campus' major college buildings and towering "Acacia" trees. "We know that you've heard COVID-19 has variants now. And lately, the number of cases infected with the virus has gone up again. Thank you for your understanding and cooperation, as always! And please, stay safe." based on their official statement as posted last week.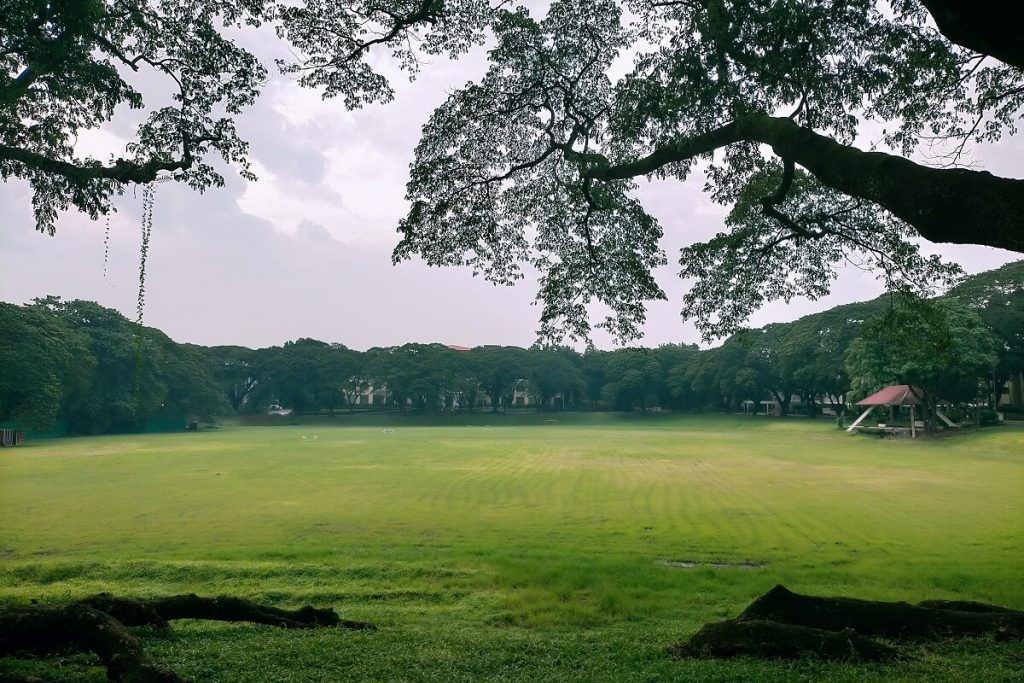 The university previously reopened the Academic Oval to the public on November 7 for "de-stessing activities or usual exercises" following months of closure. Protocols included the wearing of a face mask and face shield, bringing alcohol for disinfection, social distancing of at least six feet, a 10-person limit for groups, prohibiting biking, denying entry to those under 15 or above 65 years of age, and the imposition of a schedule from 5:00 a.m. to 9:00 a.m. in the morning and 4:00 p.m. to 8:00 p.m. in the evening.

With additional reports: The Philippine Star, Ratziel San Juan, Janvic Mateo
Photo sources: tripzilla.ph, sagisag.com