Honda Click Game Changer Philippines (HGCP) will be having a Grand Eye Ball on November 29, 2020 to discuss the group's upcoming projects, including donation drives to those affected of the recent typhoons Rolly and Ulysses.
In an exclusive interview with MNLToday.ph, Francis "Kiko" Corpuz discussed the activity that will happen in a resort in Bulacan.
HCGP, one of the country's active and largest group of Honda Click motorcycle owners continues its advocacy of safe motorcycle riding as well as helping its members in need.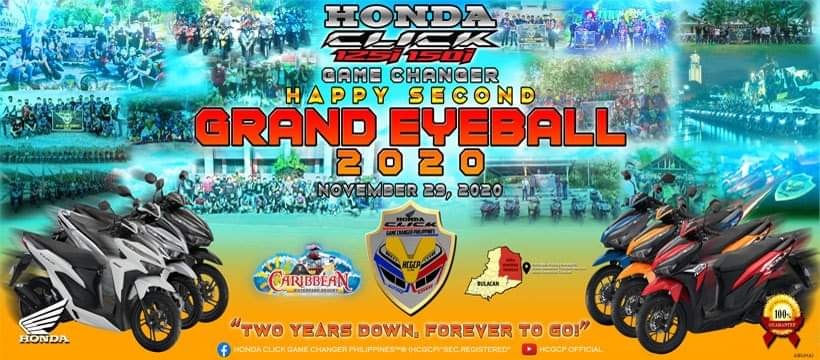 An estimated of 900 members are expected to join this event, with a program and meeting, that also aims to have a donation drive via a "pass the helmet" activity. The monetary collection to be raised in this event will be allocated to continue HCGCP's donation drive to the people affected by the typhoon, particularly those who resides in Isabela, Marikina, Bicol, and Rizal.
Congratulations to HCGCP on their 2nd Grand EB event. For more details on HCGCP, visit their official FB Page https://www.facebook.com/groups/hcgcpofficial
Image Source: HCGCP Facebook group