Bohol's tourism stakeholders are seriously mapping out strategies in order to qualify as one of the country's first tourist destination islands which can re-open its doors to tourists once the Covid contamination gets to its minimal level as compared to other destinations.
This is because the province of Bohol has the potential given its low number of COVID-19 cases.
At a meeting with Bohol Gov. Arthur Yap and other local officials in Panglao Island, Department of Tourism Secretary Bernadette Romulo-Puyat said Bohol is a destination that comes to her mind when thinking about travel bubbles.

Bohol as a tourist destination for both local and foreign tourists is a no brainer. Beautiful beaches, resorts, dive spots and other tourism destination and a new international airport situated in Panglao.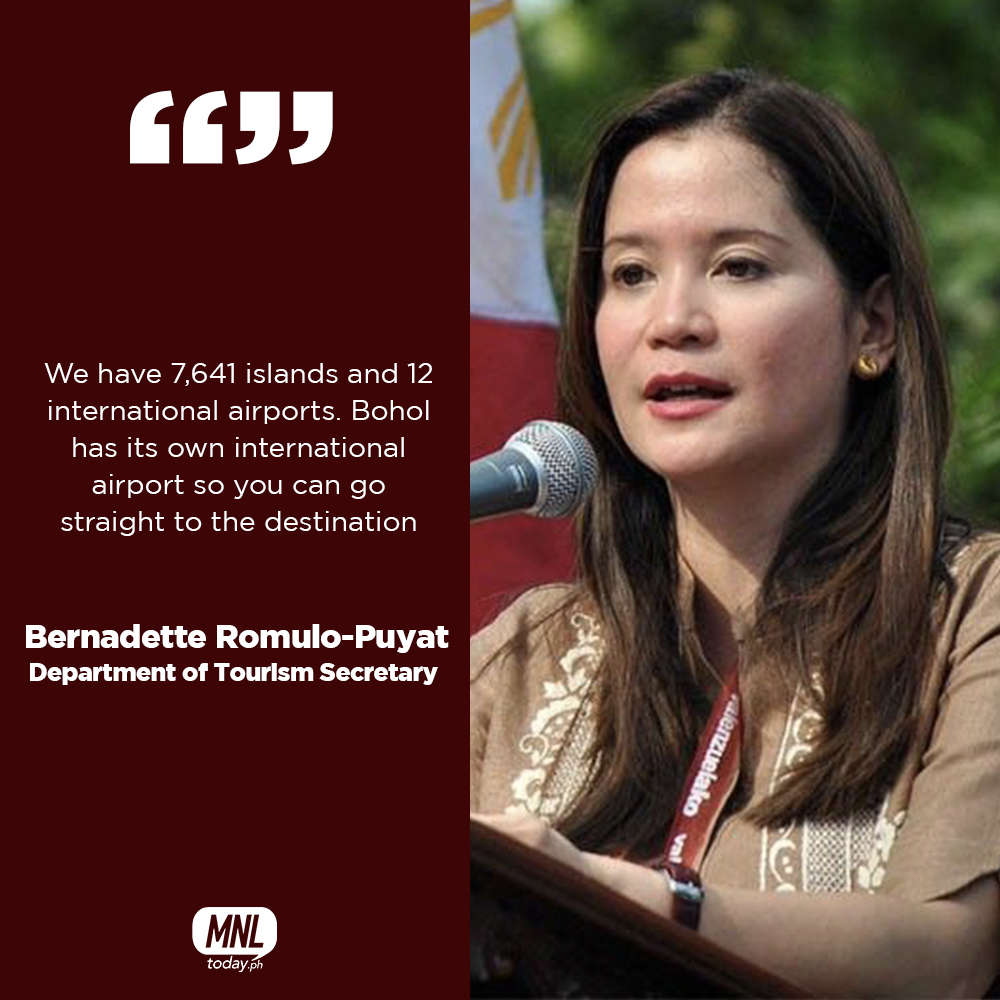 The tourism secretary emphasised that the DOT is looking at selling the Philippines not as whole country but per island. 
Allan Santos, resident manager of Bohol Beach Club, one of the pioneer resorts in Panglao shared that "Bohol Bubble" will take initial steps on how resorts, hotels and restaurants as well as destinations can start preparing once the ports of Bohol will be declared open for tourists.

"Bohol Bubble" was presented to DOT Secretary Bernadette Romulo-Puyat to assess the present situation in the province while she was strongly endorsing Bohol to be on top of the provinces which will be on the travel bubble list.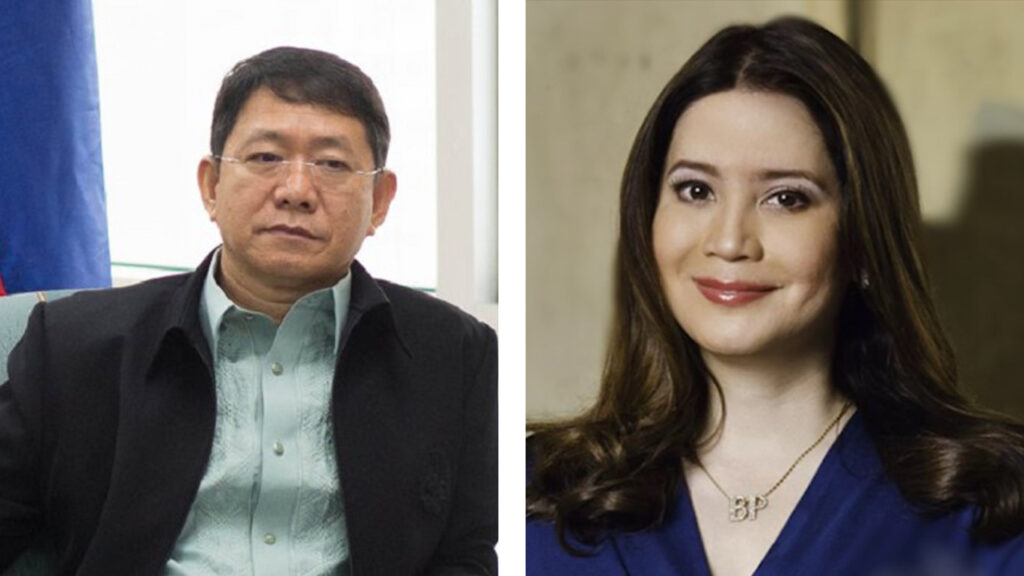 BOHOL IS GETTING READY. Department of Interior and Local Government (DILG) Secretary Eduardo Año and Department of Tourism Secretary Bernadette Romulo-Puyat visited the province to meet with local officials to discuss the government's requirements before the actual opening for local tourist.
Sec. Puyat visited the province with Department of Interior and Local Government (DILG) Secretary Eduardo Año to meet with local officials led by Gov. Art Yap who escorted the visiting Cabinet members to the soon-to-operate containerized RT-PCT laboratory, a pre requisite before opening the ports of Bohol.
"Tourism bubble lets me think of Bohol with the local officials whose leadership can help propel tourism activities," Sec. Puyat who had both an experience working with then Agriculture secretary Yap and then House Tourism Committee chair Representative Edgar Chatto.
Santos said that managers of major resorts in Panglao are now brainstorming on how to kick off the preparation of Bohol's tourism industry which includes a revamp of its operational manuals to meet the call for the basic health protocols.
The resort manager said that they will soon identify "bubble resorts" as well as "bubble destinations" to meet a regional partner which also has a low level of Covid contamination.
Bohol is one of the tourism destinations that the DOT supports through its Transforming Communities towards Resilient, Inclusive, and Sustainable Tourism (TouRIST) Program and will receive funding and assistance from the World Bank. The first phase of the project will have a total allocation of $62 million, which it will receive by the first quarter of 2021. 

With additional reports: The Philippine Star, Catherine Talavera

Photo source: boholproperty.ph, ourawesomeplanet.com, manilabulletin.com