As Metro Manila and nearby areas are now under General Community Quarantine (GCQ) and Modified General Community Quarantine (MGCQ) reverback Aboitiz-led Union Bank of the Philippines has partnered with Lazada Philippines and Mastercard to launch the country's first e-commerce credit card.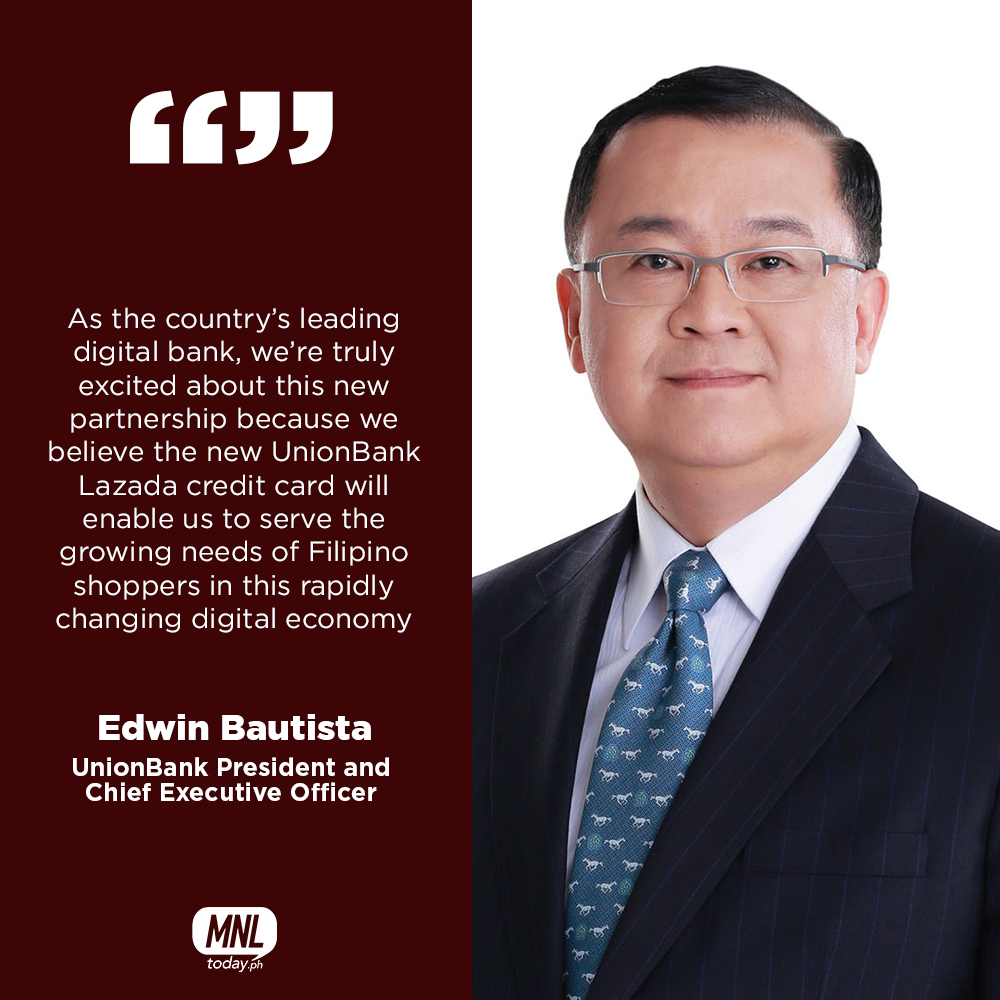 The new credit card is the only credit card that allows cardholders to directly earn up to six times Lazada wallet credits from their online spend at Lazada – the highest earning rate among other credit cards in the market.
Every P200 spend at Lazada purchases earn cardholder with P6 Lazada credits. Meanwhile, cardholder earns P1 for every P200 on all other purchases outside Lazada.
As another testament to UnionBank's digital banking technology, the UnionBank Lazada credit card also introduces a new virtual credit card – which cardholders can use for online transactions without waiting for the physical card to be issued.The cardholder will receive the virtual card, activate and use it to make online purchases immediately once application is approved. The virtual card can be viewed safely through the UnionBank Online app, with security controls including biometrics and one-time-password.
A physical card will also be delivered to cardholders for their face-to-face, point-of-sale transactions.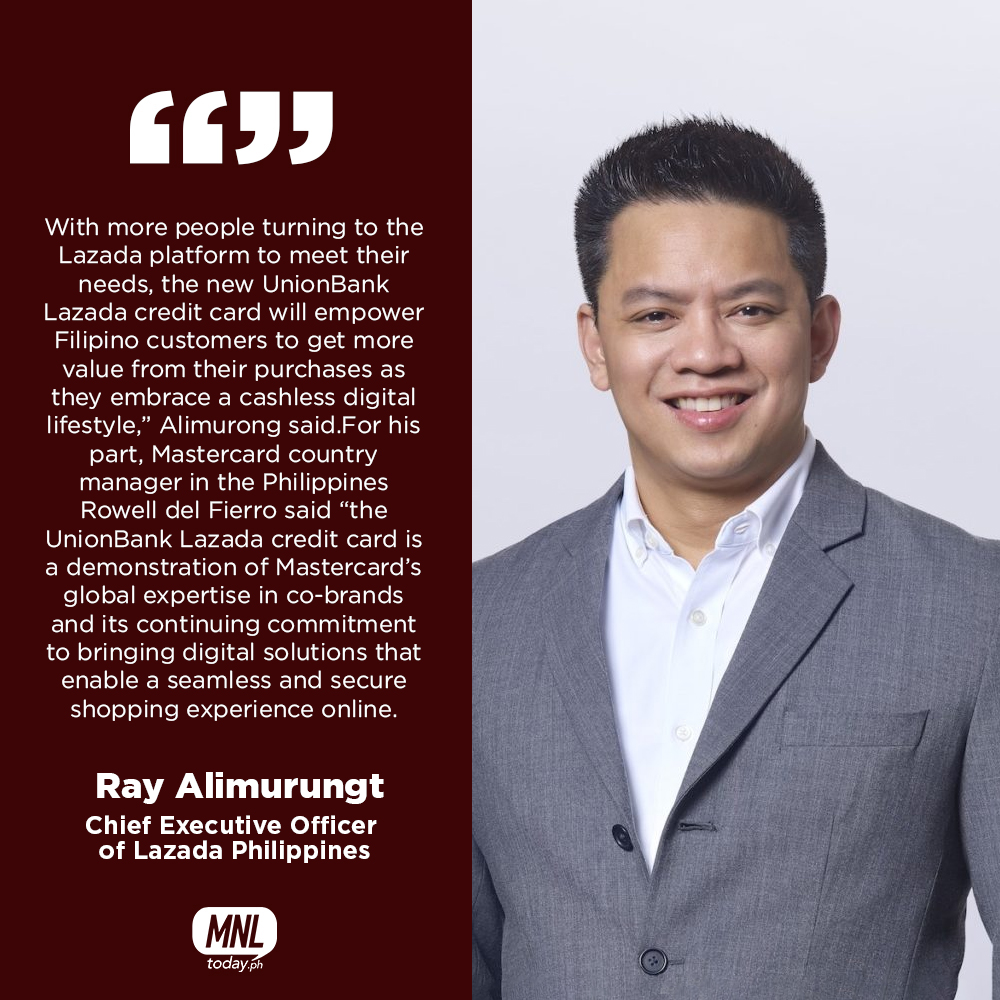 Lazada chief marketing officer Neil Trinidad earlier said e-commerce has seen a dramatic growth as the behavior of consumers completely changed."On the platform, we've seen a 15 times growth on groceries, and this is a category that did not exist really on e-commerce before. Health and hygiene continues to grow and has grown around 10 times," Trinidad said.
You can get exclusive shopping benefits at Lazada with the new UnionBank Lazada Credit Card like PHP 5,000 Lazada Wallet credits as a welcome gift when the application is approved. You can also enjoy free monthly shipping of up to P50.00 and free discount vouchers of up to P250.00 during their Mega Sales.

With additional report: The Philippine Star, Lawrence Agcaoili
Photo Sources: digitallifeasia.com, aboitizeyesarchive.aboitiz.com, w7news.com