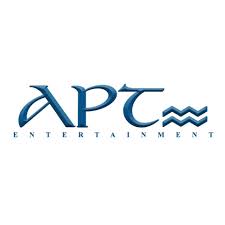 APT Entertainment owns a lot of classic comedy films, which recently had been in partnership with Cignal TV to let the new generation, "The Millennials" to see these classic comedies.
There rests an effective brand the throwback-loving current generation will find interesting to dig into.
The said partnership aims to air some of Filipino public's favorite local comedy programs of the past, with APT being the custodian of those that starred legendary comedians in their prime.
While the goal is to reintroduce and rewind the comedy genre that seemed to have been lost amidst the ever-changing viewing habits of the new generations. Making these youths to connect to the old generations.
The APT Entertainment (Antonio P. Tuviera) is the producer of the longest-running noontime variety show, Eat Bulaga and also behind the Telesine, True Stories and Lenten Specials aired over the GMA.
These shows was scheduled to start last Febuary 2020. Also the company is making new content of comedies shows to be shown as well.
Source: philstar.com
Photo Source: philstar.com, facebook-Iskul Bukol University, facebook-WowMali