An innovative reusable face mask brand that neutralizes and kills viruses takes personal protection to a higher level, while helping reduce COVID-19 waste.
Manufactured by Fine Hygienic Holding, one of the world's leading manufacturers of hygiene products in the Middle East North Africa region, Fine Guard Face Mask uses breakthrough virus control methods by Swiss hygiene technology company Livinguard Technology.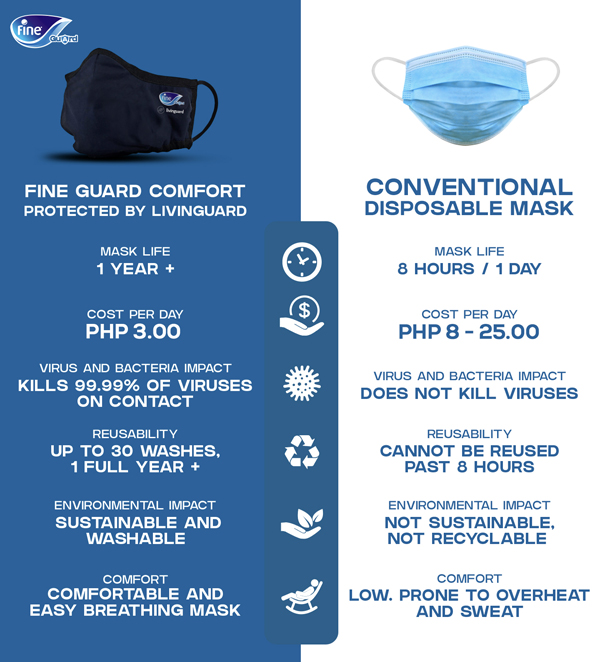 It is the world's first and only reusable mask brand in the market utilizing the multi-patented Livinguard technology, clinically proven to immediately neutralize and kill viruses and germs on contact, including coronavirus. Livinguard uses charged ions to disrupt the atomic structure of bacteria and viruses, rendering them "inactive."
This breakthrough technology has been tested at the University of Arizona and was proven to kill 99.99 percent of the 229e (coronavirus) virus on contact. Another recent research conducted in Berlin University and University Aachen proved that Livinguard technology kills the novel coronavirus.
Fine Guard's face masks have been certified as effective by the US Product Safety Labs, and has also obtained multiple FDA certifications from around the globe and is recommended in countries such as Singapore, Australia, and the Kingdom of Saudi Arabia in their fight against COVID-19.
RPG Distribution Services, Inc., Fine Guard's exclusive distributor in the Philippines, brings to the country Fine Guard Comfort and Fine Guard N95.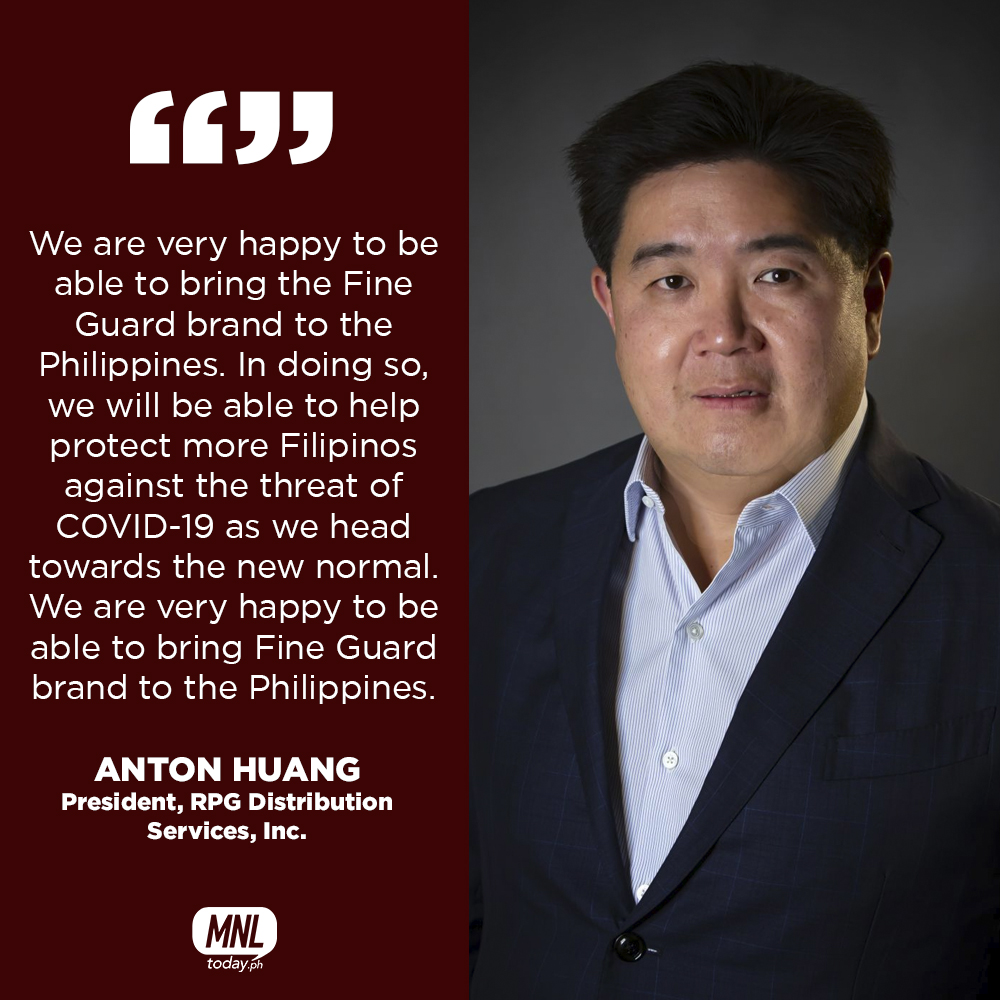 Fine Guard's Face Masks is the only brand endorsed by the physicians of the Medical Wellness Association based in Houston, Texas.
Fine Guard's face masks are available in two sizes, medium and large, and two colors, black and blue. They have adjustable ear bands and can be easily worn by those who use eyeglasses as the masks sit right below the top of the nasal bone.
The brand has been tested by Nelson's Laboratories in the US for sensitization, irritation, and acute dermal toxicity, and its self-disinfecting textile have passed all three standards.
Exclusively distributed by RPG Distribution Services Inc., the Fine Guard Compfort Mask retails for P995 and Fine Guard N95 Mask is priced at P1,495 and is available at True Value, Afpces, Rustan's, and soon in other leading retailers nationwide including e-commerce sites.
For more information about Fine Guard products, visit http://www.fineguard.me
Image Source: FineGuard