Do you feel bored and don't know what to do? Well, watching Itaewon Class will get you hooked! It is not just your typical drama. Note there are spoilers.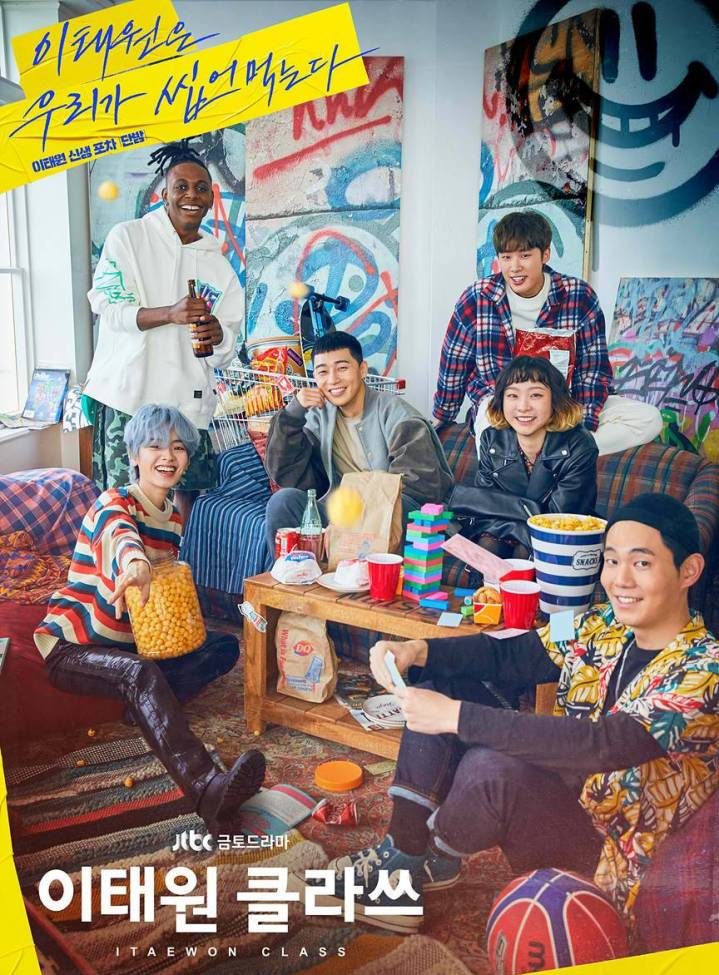 Itaewon Class is a 2020 South Korean television series starring Park Seo-Joon, Kim Da-mi, Yoo Jae-Myung, and Kwon Nara. Based on the webtoon of the same name, it is the first series to be produced by the film distribution company Showbox. Aired on JTBC in Korea from January 31 to March 21, 2020 and is streamed worldwide on Netflix.
According to a report, Itaewon class ranks as 7th highest-rated drama in Korean cable television history, based on four broadcasting companies (KBS, SBS, MBC, and EBS) in Korea.
The plot started when Park Sae-ro-yi (Park Seo-joon) punches a bully making him expelled from school. Soon, his father died due to hit-and-run which is also caused by the same bully he punched. Mad as he was, he confronted the bully yet the justice he deserved is corrupted, thus making him a convict instead.
After years of his sentence, he followed his father's footsteps and opened his own pub DanBam, in Itaewon. Since then, his road to both dreams and revenge started. Alongside his manager, Jo Yi-Seo (Kim Da-mi) and his crew, he strives towards success and reaching greater heights while battling against a food conglomerate.
Cast of Itaewon Class
Here are the cast of the show. Staring from the main leads until the supporting roles.


Class? Itaewon Class?
Many people have their own interpretation of what the title really is. But in my opinion, the word class in the title doesn't mean literally a class–a study session. It is more of a group of different people or types (nationality or personality) of people.
The story highlights how different types (class) of people that can be seen in Itaewon, a district famous for its nightlife activities. It is where the pub of the main character, Saeroyi first resided in. Also, it is where he meets different individuals making them his own crew that he could trust as he strives his best to achieve his dreams.
Itaewon
In the story, we can see Itaewon district as a bustling street with lots of people. We can see local and foreign nationals alike are having a good time.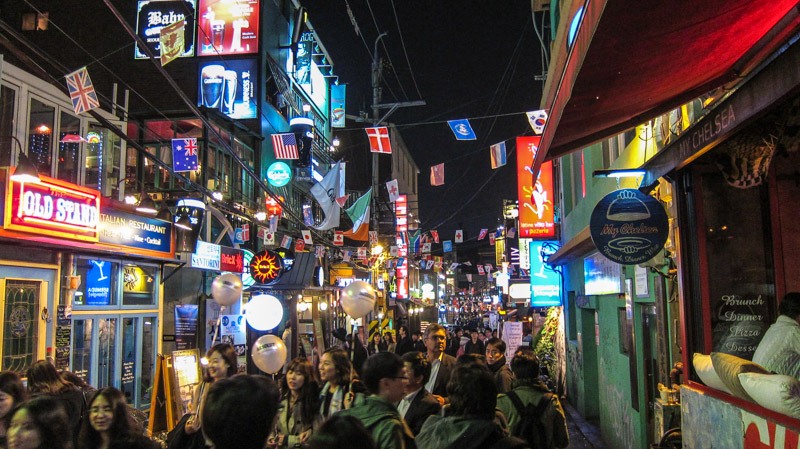 Itaewon is a foreign-friendly international district popular for international cuisine restaurants, shops, bars, and clubs that cater to foreigners.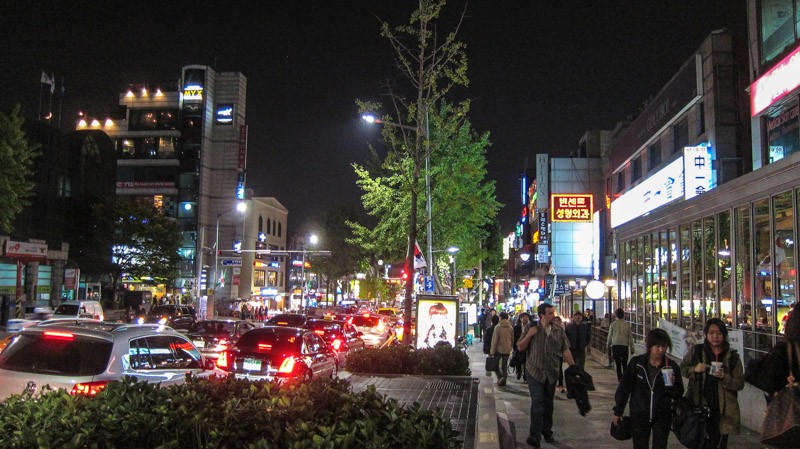 The district is located in Yongsan-gu just south of Myeongdong and north of the Han River. This image was shown many times in the show as a quick segment to use for a transition. You can see how bustling the district is at night.
The best time to visit Itaewon is during the evenings and on the weekends when locals, foreigners, and American soldiers flock there to shop, eat, and party.
Cinematography
The concept is really unique. Not only does it highlights Korea's Itaewon District but also the youthful passion to drive your dreams into a reality with a touch of revenge, friendship, betrayal, and romance.
For the videography, I think there are possible details or footage that can be added. Especially after they won the cooking show, the transition of 4 years on how IC Co. became huge and become second best from Jangga Co.
A total score of 9/10! Still, I could say it really deserves it's 7th rank as highest-rated drama in Korea right now. The acting is very engaging. You can feel the character's feelings on how they act and how different they were from each other, especially their own perspective of life and how they're living with it.
Life Lessons
Each and everyone living in this time surely have lots of hardships amidst of comfort or grievance of life. There will always be a time when we fall yet we need to get back on our feet to move forward. By standing and abiding with our own principles in life, we can achieve something while not forgetting to trust and help the people we hold dear along the way.
This is how Korean's hit series Itaewon Class made me feel and perhaps most of its viewers as well. The drama has a lot of life lessons that can be learned from. The show itself made the viewers feel that true friendship and trust existed. While enemies can be forgiven, by building common ground to start a new positive relationship.
Let us not forget, Saeroyi's speech at the end where he highlighted the words "Business is people, trust than gains", meaning people are the important source of success and trust is the key to obtain that success.
With all the sightings, culture, unique plot, life lessons, realistic acting, and well-budgeted production. Korean drama sure is leveling up again! Perhaps, soon it might become the world's best dramas ever known.
Additional Sources: wikipedia.org, theseoulguide.com
Video and Photo Sources: wikipedia.org, theseoulguide.com, youtube–theswoon, unitedkpop.com