The Philippine Basketball Association announced that they will be launching a 3×3 event in an effort to help the national team to qualify for the 2024 Paris Olympics, if not this Tokyo Games.
The Philippine Basketball Association board agreed to lend SEAG gold-medal winners CJ Perez, Moala Tautuaa, Chris Newsome and Jason Perkins to strengthen the current pool of coach Ronnie Magsanoc for the coming Olympic qualifier for the Tokyo Olympics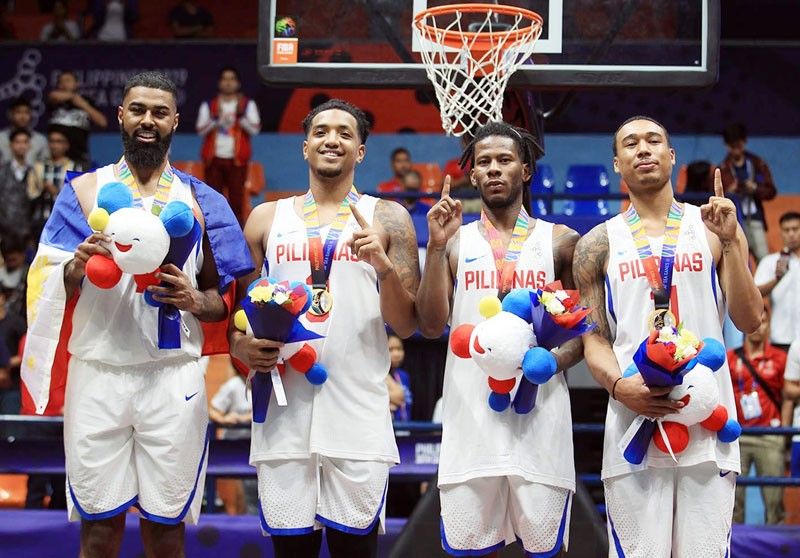 The SBP selection committee, composed of Sonny Barrios, Eric Altamirano, Butch Antonio, Jong Uichico and Magsanoc, can tap two from the new pool additions to team up with two high-ranking Filipino 3×3 players to compose the final four-man roster.
The event will feature teams from all 12 PBA franchises, plus the possible participation of non-PBA entities.
According to PBA commissioner Willie Marcial, Mighty Sports and Dunkin Donuts have already expressed their intent to join the tournament.
The initial plan is to open the PBA 3×3 to all players not in the active list of PBA teams, regardless of age. A proposal to elevate 3×3 players to the PBA without going through the D-League was thumbed down.
Additional Report: Nelson Betran, ABS CBN news
Image source: Philstar, ABS CBN Sports