In these times of crisis where the Enhance Community Quarantine (ECQ) is ongoing, people are advised to stay home. But how can you stay fit, healthy and motivated when you can't even go outside?
Worry no more! Century Tuna, the country's number 1 canned tuna brand introduced a new health program that can be done at home!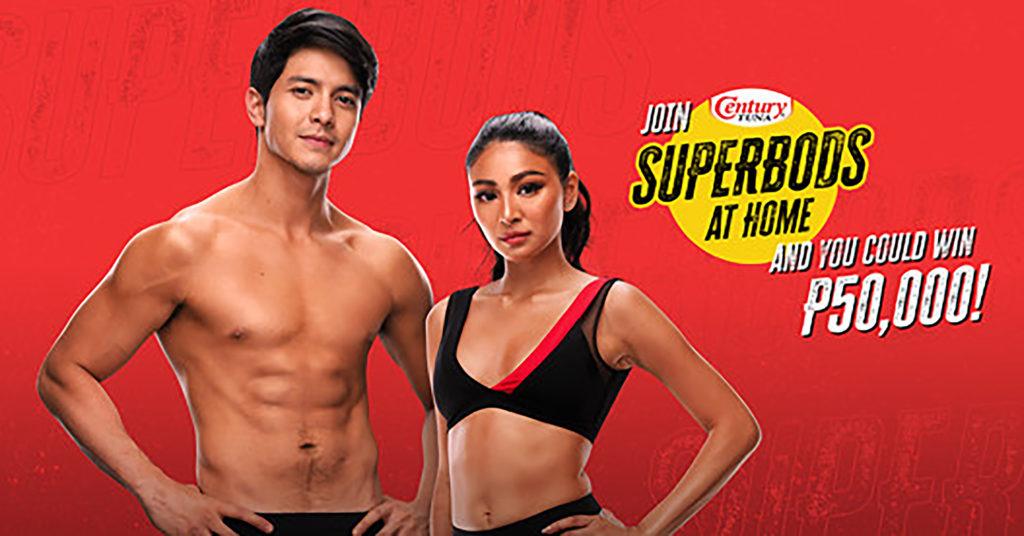 Century Tuna Superbods at Home is a fitness activity where Century Tuna will serve fitness challenges and tips to participants for 60-days. While it will not be mandated, participants who will submit photos of their fitness journey will have a chance to win weekly prizes ("Participation Prize").
The program will begin on April 15, 2020, and end on June 9, 2020. Each time content is served, participants will be prompted to submit a photo of themselves using the Century Tuna Facebook Messenger camera filter.
Participants are served one workout video of every Wednesday.
Participants are served one fitness content everyday. This includes but not limited to Century Tuna recipes, inspirational quotes, fitness tips.
One photo submission will be randomly chosen every Wednesday to win a Participation Prize using a randomizer.
Photos must be related to the fitness challenge.
To be eligible to win the Grand Prize, participants must submit at least 4 photos total from different weeks.
Only those who signed up for the challenge during the sign-up period (April 13 to April 23, 2020) will be eligible to win the Grand Prize at the end of the 60-day program. Those who were unable to opt-in during the sign-up period may join the program activities, however, they will not be eligible to win the Grand Prize.
At the end of the 60-days, these participants will also have a chance to win the Grand Prize of PHP 50,000 and Participation Prize of PHP 5,000.
Winner of the Grand Prize will be announced on the Century Tuna Facebook page on June 17, 2020. Winners must submit a valid government ID and TIN number to claim their prize.
To join, visit the link facebook–SuperbodsStayAtHome and their Facebook page – Century Tuna.
Sources: facebook–SuperbodsStayAtHome
Photo & Video Sources: facebook–CenturyTunaSuperbods