Public health programs and services acquired most of Makati's Php18.04 billion budget for 2020 with 29.15 percent or a total of Php5.26 billion allotted to the health sector.
Makati Mayor Abigail Binay reported that for the year 2020, the budget for the city's Drug Subsidy Program or the "Libreng Gamot Para as Mamamayan" increased by Php75 million. From Php1.2 billion in 2019, the budget for the program is now Php1,27 billion.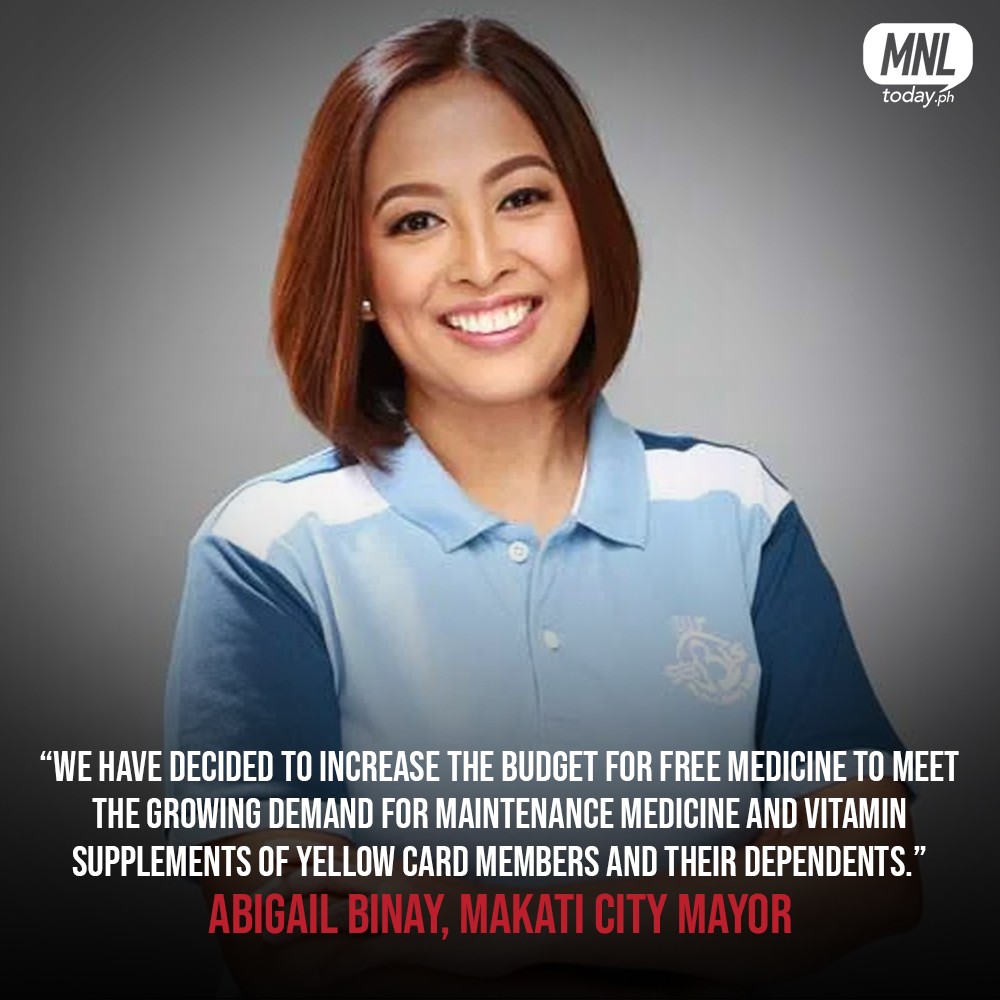 The Makati Mayor said the city has also upped the budget for other programs aimed at improving the quality of health care and medical services for the city's residents.
"We will continue to upgrade our medical equipment and services while intensifying our preventive health care program. Our aim is to promote wellness from the early stages of life to ensure that the next generation of leaders will be healthy and fit for the role," Mayor Binay said.
42.02 percent or Php 2.21 billion of the Php3.26 billion budget was allocated for the Patients Care Program and other related projects of the city-run Ospital ng Makati or OsMak in district two.
Php104.94 million was allocated to communicable disease prevention and control program. This program covers tuberculosis, dengue, and HIV/AIDS. The allotment for said program is higher by Php780,240 by last year.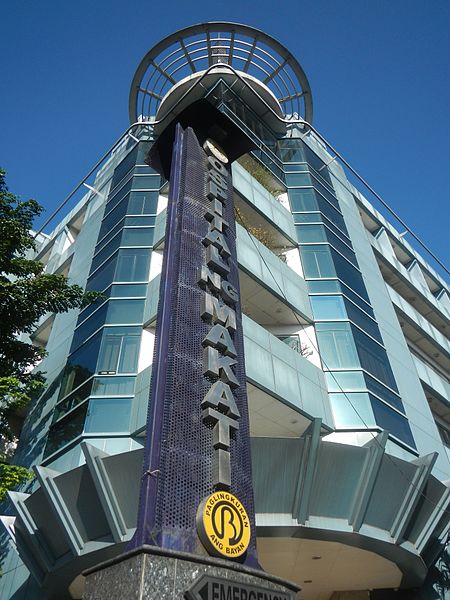 In a bid to promote the city's maternal and child care program, Php12.03 million is allocated to the program. This covers regular prenatal checkups of pregnant women and baby Makatizen provision kits for newborns.
P10.41 million is allocated for Makati's dental health program. This will give Makatizens free teeth cleaning, fluoride application, dentures, and preventive and curative dental treatment for all ages.
To help maintain the city's cleanliness, Php7.33 million is allotted to Makati's Environmental Health and Sanitation Program.
The Makati Veterinary Services Department for Animal Health and related public health initiatives was given Php12.10 million.
"Due to our efforts in improving the overall health system in Makati, the city was awarded by the Department of Health last year for being one of the best performing local government units in Metro Manila," Mayor Binay added.
Mayor Binay said that the Makati government is looking to build a cancer institute at OsMak in district 1. The cancer institute is expected to be completed by 2022.
---
With additional report from: The Philippine Star, Rappler
Photo Courtesy: The Manila Times, Judgefloro – commons.wikimedia.org, My Makati – Manila Bulletin, Anjo Bagaoisan – pinoyjourn.wordpress.com