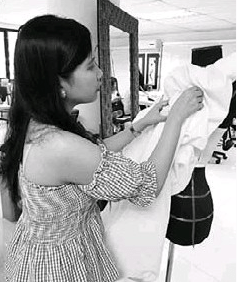 As a budding fashion designer, Jona Avila manages to paved her way to the fashion scene after introducing her latest collection in a recent fashion show event which held at the Penthouse of BA Lepanto Building, in Makati City.
Jona Avila manage to toppled other designers during the event with her collection.
Her collection comprises of 10 formal designs and evening gowns which shows her instinctive talent for beauty and fashion. While the designs showed elegant simplicity with sequins and laces.

Also, she creatively mix and match various materials and colors. These includes satin, chiffon, printed cotton and organza with complete beadwork fo finishing details.
With her outstanding skills and creative insights, she will become more known in the fashion industry in the future.
Sources: The Pilippine Star
Photo Sources: beadwork | Beads Magic, Whisper White Silk Organza, Printed Cotton, Chiffon Fabric, Satin Fabric, The Philippine Star, freepik.com