Two of my all-time favorite music icons have collaborated and excitement is the only word that comes to my mind.
The 51-year-old Orville Richard Burrell or more commonly known as Shaggy is currently working on new music with his close pal Sting, and although their partnership is somewhat unlikely, the 'Boombastic' hitmaker has said they work well together because they started as friends before they decided to get into the studio together.
He said: "I've known Sting for years just as friends, and once we got in the studio it was magic! Now we vacation together and we drink together.
Before this, the two just really hit it off with the duo's unlikely collaboration 44/876.
44/876 is as professional, good-natured, and helplessly uncool as its billing promises. "It shakes me to my soul with a positive vibration, I start dreaming of Jamaica," Sting sings, standing out like a fanny-packed tourist against unexpectedly contemporary pop-dancehall production fit for a Sean Kingston album.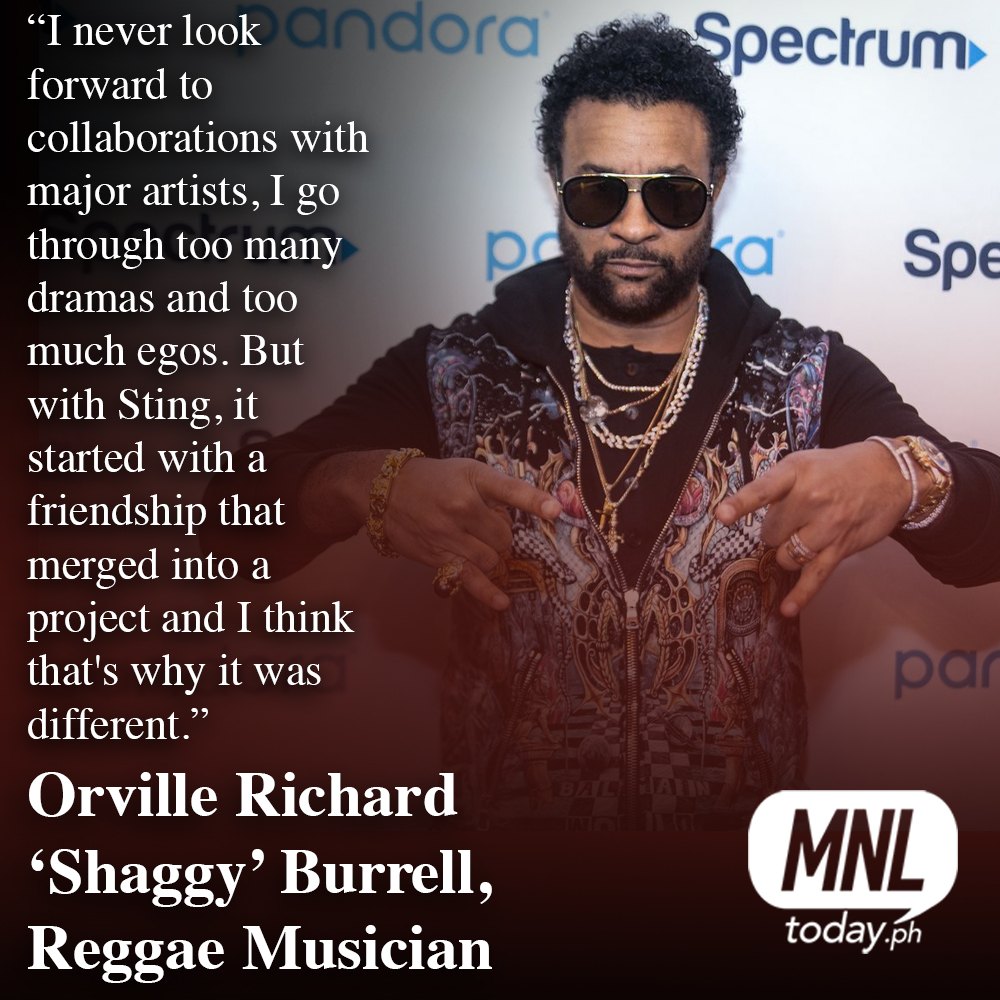 Shaggy also spoke about how his classic 90s hit singles have stood the test of time, especially in the light of the #MeToo movement.
The 'Hey Sexy Lady' singer believes music today is far more explicit than anything he made in his heyday and says he just made "relatable" hits. He added: "It was so taboo back then … but now I'm like an angel with the kind of things I'm saying compared to what they say now.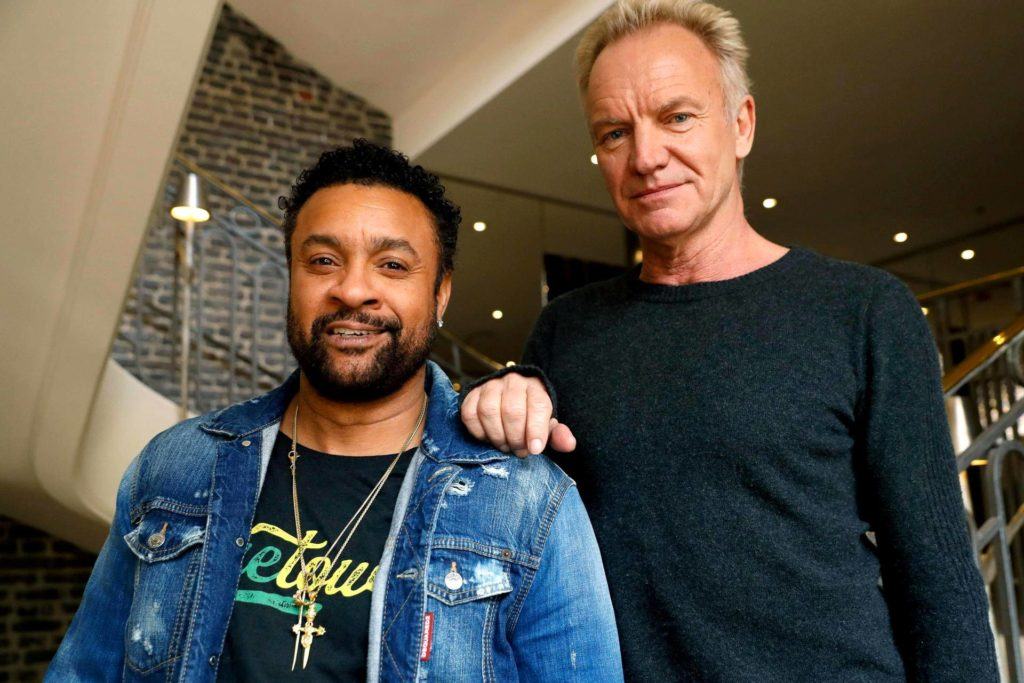 Sting and Shaggy were initially introduced by Martin Kierszenbaum, Sting's manager and Shaggy's former A&R executive. After Sting heard a new track Shaggy was working on, they decided to go into the studio together. Initially, the plan was only to record 'Don't Make Me Wait,' but the rhythms, lyrics, and melodies flowed readily between these two accomplished musicians and, as a result, more new songs emerged.
"Back then we weren't saying anything derogatory about women. I would write about sexual women and being Mr. Luva Luva which is kind of relatable to everyone, as everyone makes love!"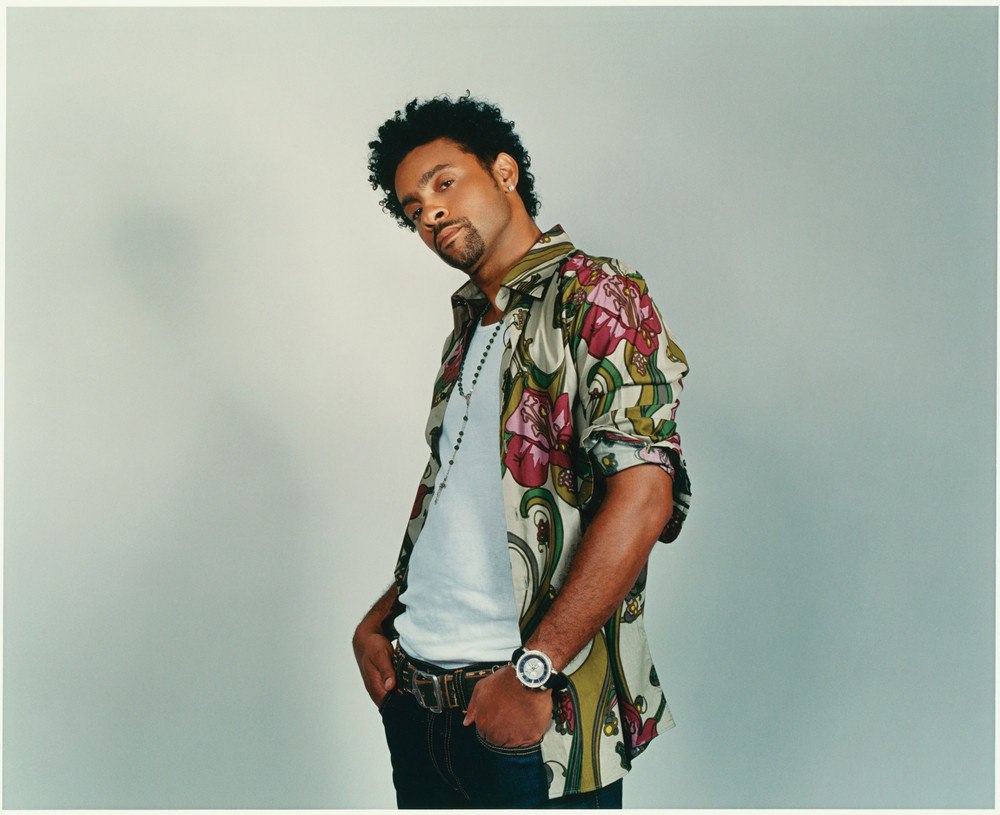 "Throughout my career I've been very very keen about protecting my brand and I usually don't do things for money. It has to make sense.
"Back then I was breaking down barriers, getting dancehall into the mainstream and i didn't want to do anything else. Now we've done that, and it's global, and dancehall is the mainstream."
With additional reports: pitchfork.com, music-news.com
Photo Sources: hs.fi, Sting YT Page, rollingstone.com