During The Manila Times' 10th Business Forum that featured Digital Transformation and Innovation, two experts shared strategies on how companies can utilize technologies and transform into brands that are comfortable with technology and considers it to be an integral and necessary part of their company's expansion. In other words, to make the company "digital natives". 
PLDT-Smart Vice President and Deputy Dead for Public Affairs and Corporate Communications Carlo Ople who has amassed a following as a blogger and YouTube before he became part of PLDT shared that he is now in the process of harnessing the power of social media to introduce a culture of connectivity and inclusiveness in the company through initiatives such as video updates that make use of storytelling. 
"There is no better time to have a good idea" Ople shared. As social media and the Internet has freed up many avenues of communication within a global marketplace. His tips toward social media success included having a curated feed that shows a good thumbnail and title as a hook.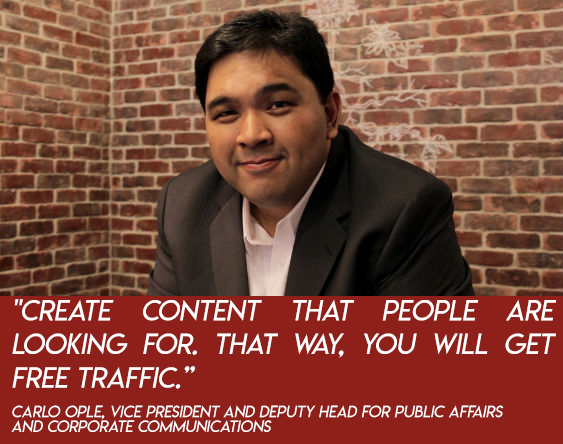 The second expert, Facebook Philippines Country Manager John Rubio presented to the audience an idea of how massive the online market is. Based om Rubio's presentation, Filipinos are ranked Number 2 worldwide when it comes to time spent on the Internet, at 4 hours and 8 miles spent on average exhausted via mobile. 
Rubio note that there is so much content being produced and consumed 2.5 quintillion bytes of data are created every day. 
In this competitive arena, it takes strategy to capture a netizen's attention, and this can be achieved by making people stop and stay at your site, through content creation that is seamless to their feed, that comes with a creative execution that wants them to learn more about your brand's products and services. Rubio encourages building communities online, for sharing information with a targeted group.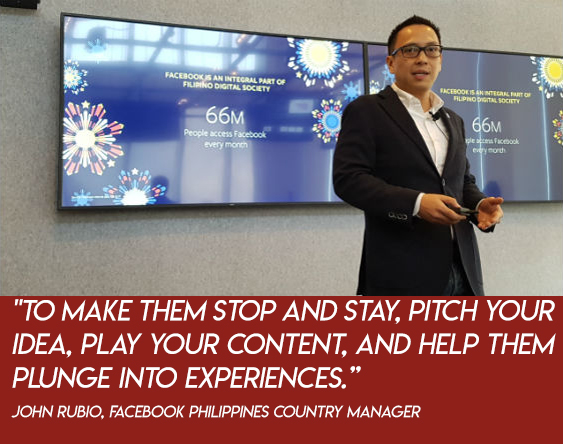 The future is digital and its already here. To bring your brand to today's market, a digital shift is needed as a bridge that includes information sharing with a safe and secure space. 
With additional reports from: The Manila Times, Main D'Asis Pamaran
Photos from:
http://access-information.com/wp-content/uploads/2018/02/Digital-Natives-1080×675.jpg