The character of individuals blooms as they overcome obstacles and hardships in life. Millennial, in particular, tend to bring all their abilities, strengths, and skills in pursuing their aspirations regardless of the situation. Rain or shine, they will keep pushing themselves to their limit just to achieve their goals, despite possible consequences to their health, let alone their often neglected skin.

A 2014 GSK Skin Health Asia Pacific Consumer Report revealed that 50 percent of women across Asia experience sensitive skin. In the Philippines, 71 percent and 61 percent of Filipinos experience sensitive face and body skin, respectively.
These problems are not new for Dr. Ian Banzon, a doctor, a kick-ass multi-sport athlete, a running and cycling coach, and a member of the Sante Barley Tai-Team, as well as. the Sante Barley Obstacle Course Race (OCR) Team.
Sports have always been part of Banzon's life. having been a swimmer ever since grade school, she said that her friend from her high school swimming team opened the door of the multi-sport competition to her. "My friend's mom organized a triathlon for kids when I was in high school. She asked me if I want to join. I know how to swim and ride a bicycle so, I took the challenge" said Banzon.

Her first triathlon stint, however, was put to a halt when she decided to focus on other things, including her studies as she started in medical school. As a student-athlete, her love for swimming paved the way for her to be part of the Ateneo De Manila University Swimming Team – all while doing other sports like wall climbing badminton, running among others, on the side.

Banzon is now a doctor, specialized in medical and sports acupuncture. However, she cannot seem to take triathlon out of her life as she got back to it in 2012. Since then, Banzon has been joining countless triathlons, including the likes of IRONMAN and Asian Triathlon Cup. When asked about what made her continue joining races and other sports events, Banzon said that she just wants to compete and be physically ready all the time – this also means constant training to maintain physical and mental strength. "Just like most Filipinas, my skin is also prone to different skin conditions, especially that I am always outside. Being exposed to the sun and wind, as well as pollution in the city, dehydrates the skin and makes fine lines appear," said Banzon.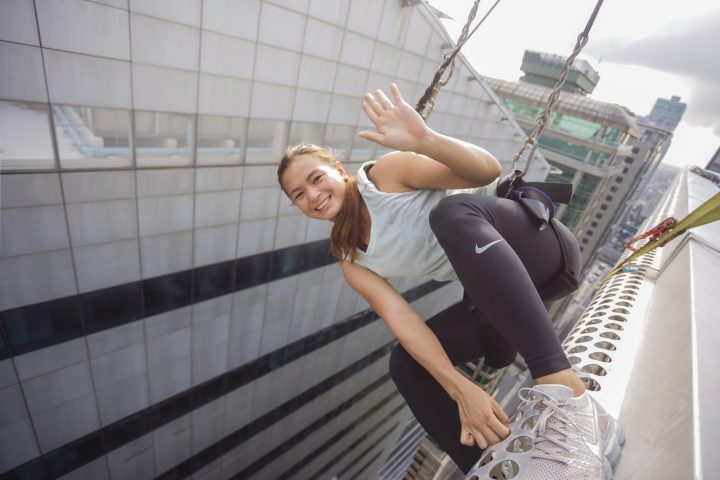 Amid long training sessions, Banzon believes, however, that taking care of our skin is important to avoid aggravating skin conditions, as well as supply confidence to chase one's goals.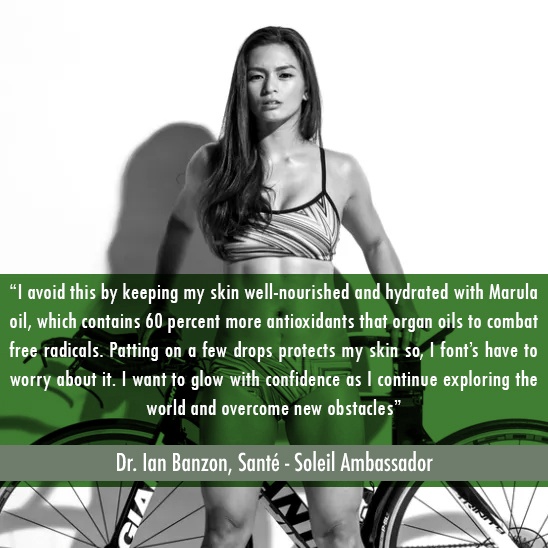 For Banzon, it is integral for modern Filipinas to seek a product that protects the skin from environmental stress, as well as prevent other skin concerns, such as acne and dry skin, so they can continue claiming new opportunities. "It motivates me to see a generation that glows doing that they love in life but, I also know that sometimes there are complex challenges that really test your patience," said Banzon. It's also completely fine to take a well-deserved rest after a frustrating day, followed by a self-care routine."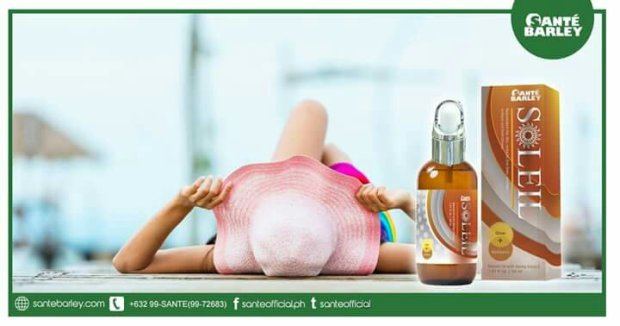 Soleil, an all-natural, cold-pressed oil, is extracted from the nut of the Marula fruit found in South Africa and, infused with the health benefits of Sante Barleyextract harvested from New Zealand. With it's anti-aging and anti-acne properties, Soleil revitalizes and rejuvenates one's complexion, repairs damages caused by pollutants, calms acne-prone skin, and reduces blemishes and scarring. It also helps balance the scalp's natural oils, prevent dandruff and frizz, as well as strengthen weak hair strands.

The newly-launched Soleil also boasts of its new Safari-inspired design and packaging, which represents its premium ingredients and benefits. With its growing traction in the local market, Soleil has also received positive feedback from people who have tried the product.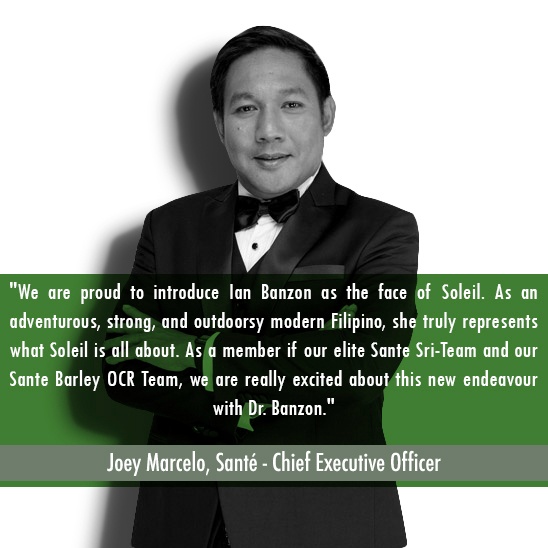 Sante offers products that improve the quality of life of people around the world. The company has been providing premier organic health and wellness products and services with Sante Barley at its core. Barley grass is an effective antioxidant, rich with vitamins and minerals that not only detoxifies the body but also, aids in digestive health, 
To know more about Sante its product offerings, and other upcoming events, visit its official FB Page at http://www.facebook.com/pg/Santeofficial.ph or its website at http://www.Santebarley.com/ph
Image Sources:
Runner Rocky
Pinoyfitness
TFC
Soliel – SANTE Barley PHILIPPINES