Good news to all furrents! In the recent Dog and Cat Expo 2019 organized by Pet Express, Jojo Emata, marketing manager of Neovia Philippines Inc. announces the availability of Ganador's new variant, Adult Dog Food with Salmon Fish and Rice.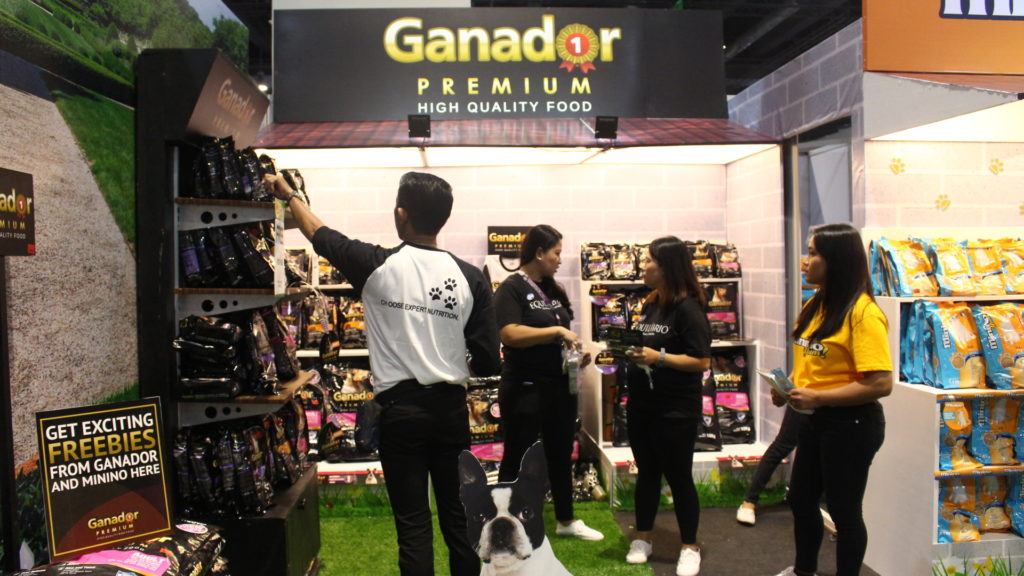 During the product launch, Emata discussed Ganador as a brand and a product highlighting the many benefits of their products. The brand is popular among dog owners for producing the highest quality which provides healthy and balanced nutrition. Each of the raw ingredients are made and process passed the World Class Standards for ensuring the balanced nutritional values.
Fur daddy checking details of Ganador Premium.
Other variants of Ganador Premium includes the chicken and lamb variant which is good for extra source of protein with other quality ingredients that has rice and yucca for your fur babies waste management (solid feces and less smell), vitamins and minerals calcium and phosphorus for robust bones and teeth, omega 3 and 6 for healthy skin and coat and for a puppy- milk with DHA.
Ganador Premium Quality Dog Food is available in all Pet Express outlets nationwide. You may also visit Ganador Philippines and their official website https://ganador.asia/ and Ganador Philippines Facebook page https://www.facebook.com/GanadorPH/ for complete details about their products.
Photo By:
Andrelyn Deb Domingo