For those who are trying to quit smoking, remember that the habit does nothing well. Health concerns are just the peak of the problem. Smoking also leads to fires and damages. Be free from the influence of tobacco and follow a healthier life today by making conscious decisions.
To back up positive choices, the World Health Organization (WHO) says that smoking is a leading factor in cardiovascular disease and lung cancer. It claims more than people's lives. Smoking destroys careers and important relationships, bringing individuals to smoke more.[i]
This is the ugly truth that the WHO has been pushing to address through its World No Tobacco Day (WNTD) celebration, a global effort that seeks to increase the level of awareness about cigarette smoking by explaining its damaging effects to the public.[ii]

To help in promoting this advocacy, Santé Philippines, provider of premier organic health and wellness products and services, lists the main harmful effects of continuous cigarette smoking:
Smoking Causes Health Risks
Cigarette and tobacco smoking are the main reasons for major diseases in the world. It is linked with a wide variety of cancers, commonly affecting the heart and lungs. The habit makes smokers vulnerable to diseases because of particles that lower the immune system.[iii]
Chronic Obstructive Pulmonary Disease (COPD), a condition where mucus in the lungs causes difficult breathing, is a result of long-term smoking, usually found in people who have started cigarettes at an early age. Inhaling cigarette smoke also worsens asthma and tuberculosis.[iv]
Second-hand Smoking Destroys Lives
Smoking also affects nearby people. When smokers light cigarettes inside their houses, they endanger the health of family members, especially infants and children.[v]
Animals, also, are not immune to the harmful effects of cigarette smoke. Dogs and cats, among other furry companions, are also victims. Felines, particularly, are prone to developing a type of cancer called, malignant lymphoma, if they are exposed to cigarette smoke for long.[vi]
Smoking Affects the Environment
The production of cigarettes and tobacco also set major harm to the environment, with tobacco plantations destroying the land. Areas of dense forests that have been cut down to cultivate tobacco result in soil erosion. Not only that, tobacco production uses trees to create fire for drying tobacco leaves and for rolling and packing cigarettes. If not monitored, cigarettes start forest fires, damaging the ozone layer further and destroying the homes of both animals and people.
Additionally, the procedures in making tobacco release toxic gases. These air pollutants, such as methane and carbon dioxide, negatively affect the ozone layer.[vii]
There will always be a link that connects smoking to damages, be it nature or human life. Once people place cigarette butts on their lips, they not only gamble their lives but risk the lives of others. Encourage people around you to stop smoking by vocalizing your concern. They might dislike the attention at first but showing consistent compassion will let them know that you mean the best for them.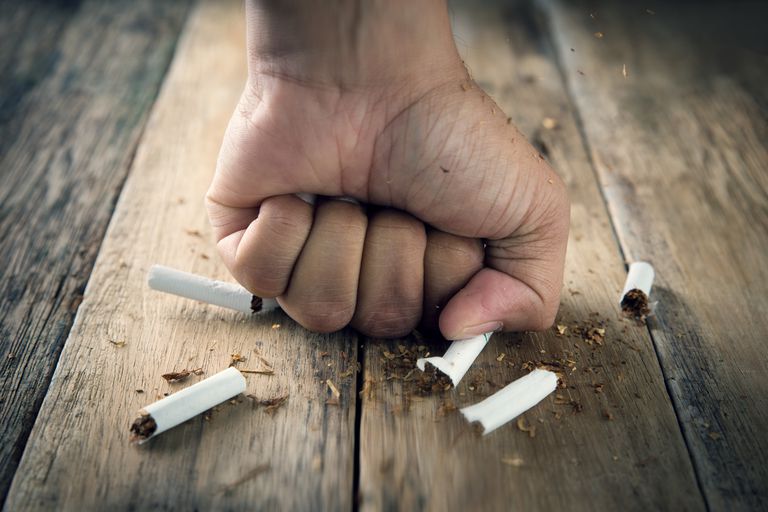 Santé offers products that improve the quality of life of Filipinos and people around the world. The company has been providing premier organic health and wellness products and services with Santé Barley at its core. Barley grass is an effective antioxidant, rich with vitamins and minerals that not only detoxifies the body but also, aids in digestive health.
To know more about Santé, and its product offerings and other upcoming events visit their official FB Page at www.facebook.com/pg/santeofficial.ph or their website at www.santebarley.com/ph.
References:
[i] https://www.cdc.gov/tobacco/data_statistics/fact_sheets/health_effects/effects_cig_smoking/index.htm
[ii] https://www.who.int/news-room/events/detail/2019/05/31/default-calendar/world-no-tobacco-day
[iii] https://www.cdc.gov/healthcommunication/toolstemplates/entertainmented/tips/GlobalSmoking.html
[iv] https://medlineplus.gov/ency/patientinstructions/000696.htm
[v] https://www.cdc.gov/tobacco/data_statistics/fact_sheets/secondhand_smoke/health_effects/index.htm
[vi] https://www.avma.org/public/PetCare/Pages/Stop-smoking-for-your-pets-health.aspx
[vii] https://tobaccoatlas.org/topic/environment/
Image Source: