Genie Technologies, Inc. (GenieTech), a leading provider of end-to-end, comprehensive, and fully integrated business solutions, and JDA® Software, Inc., is all set to host the JDA Supply Chain Asean Summit 2019 at the City of Dreams Manila, this coming May 23, 2019.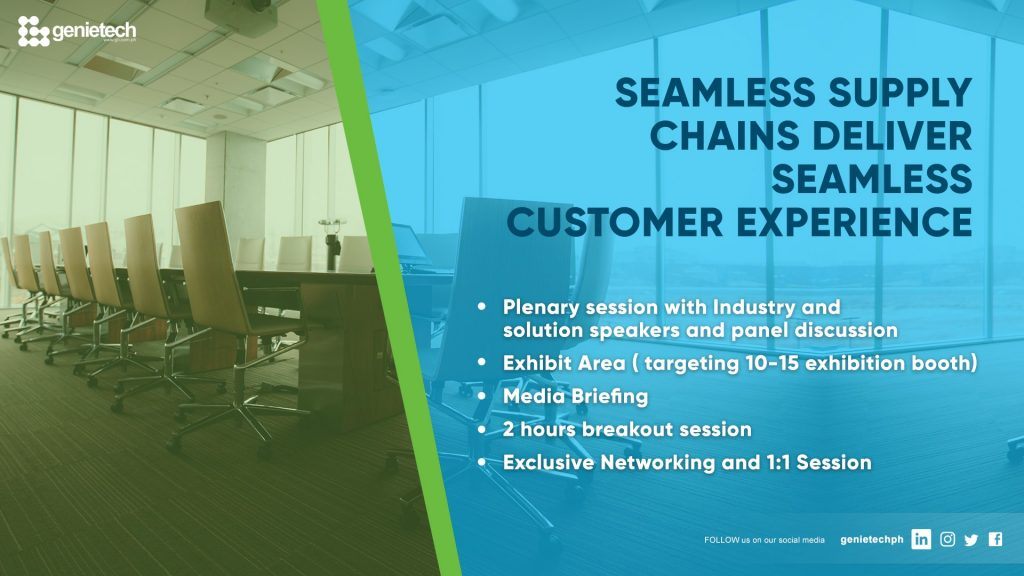 The event that will be participated by key officials from the different logistics and supply chain companies of the Philippines can expect to learn from the latest Supply Chain trend as the activity will discuss more about the trends on end-to-end supply chain management from planning to execution to boosts productivity by tasking, scheduling and forecasting workforce across the store and warehourse.
To elevate the discussion on this trend and to provide a venue for interactive and insightful sessions, including industry panel, GenieTech, in partnership with JDA.
In the Philippines, the same growth is also seen, especially that the Bangko Sentral ng Pilipinas (BSP) noted that investors continue to view the country as a favorable investment destination. BSP also sees FDI inflows may reach up to US$10.20 billion in 2019.
Despite the increase of Foreign Direct Investment (FDI) inflows in ASEAN countries than China, there are still factors that hinder the growth of the region, says leading solutions provider, Genie Technologies, Inc (GenieTech).
Citing a data released by Thomson Reuters, GenieTech Chief Operating Officer Mahesh Gopinath said that the total inward FDI inflows in Singapore, Malaysia, Indonesia, Thailand, Vietnam, and the Philippines grew to a record high and exceeded US$200 billion last year.
The summit aims to gather businesses and professionals to present trends that can help in synchronizing end-to-end supply chain from planning to execution; delivering agility by managing the diverse multi-echelon plant, warehouse, and retail inventory; as well as boosting productivity by tasking, scheduling, and forecasting workforce across your store and warehouse.
GenieTech is a partner of supply chain solutions provider JDA, which helps in optimizing customer experience with the enterprises' product and services. More than 4,000 JDA global customers use JDA Integrated retail and supply chain planning and execution solutions to improve costs, increase revenue, and reduce time to value.
To know more about GenieTech and its supply chain solution, visit http://www.gti.com.ph