Ati-Atihan or "Mother of All Festivals" happens every third week of January. It is held in Kalibo Town, Aklan province. The usual scenario in Ati-Atihan festival is that they both hold an alcoholic drink on one hand while the other hand is holding Sto. Niño while wearing tribal costumes dancing to the beat of drum and lyre on the street.
The history of painting their faces with black soot goes back to the Barter of Panay, a folklore about 10 Bornean datus that escaped from a tyrannical ruler in Borneo in the 13th century. They had to trade their goods with native settlers known as "Atis" to be able to live peacefully in the island. The symbolism of painting their faces black is their camaraderie with the Atis.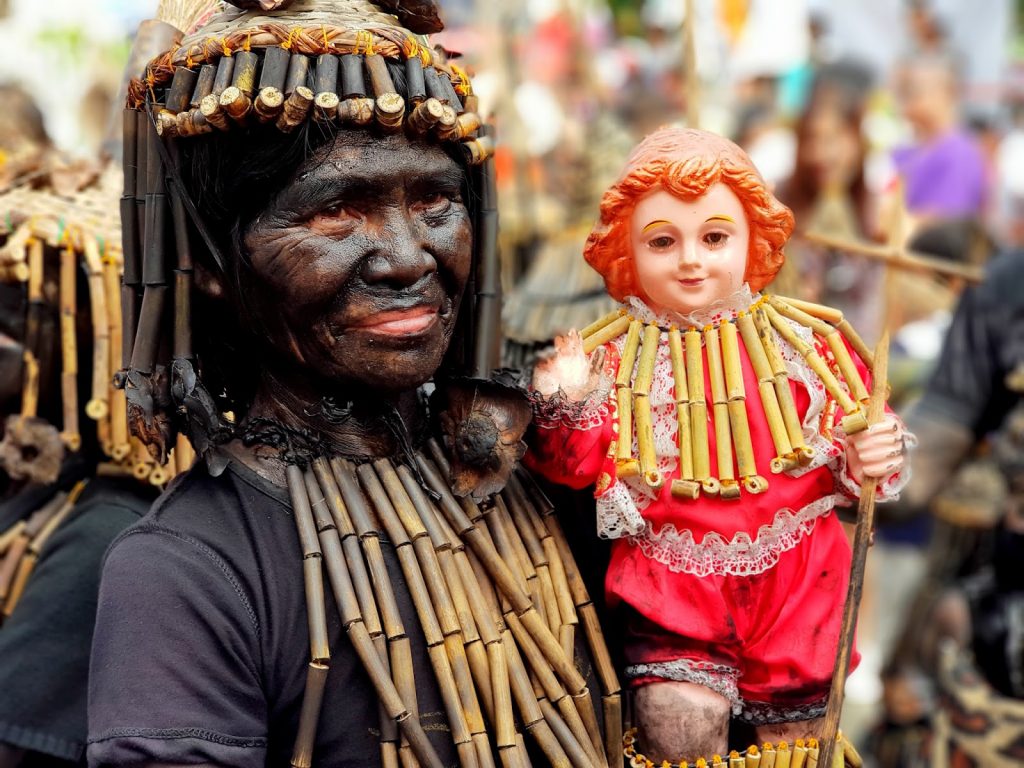 The Kalibo locals were converted after they were baptized by early Spanish colonizers that's why they incorporate the image of Sto. Niño in the festival to depict their Christianity.
They participate in "Sad-sad", a religious dance parade where they also wear their heavy tribal costumes. Some people even have altar in their homes dedicated to Sto. Niño while they prepare a table filled with food. Friends, family and even strangers can enjoy the food that was prepared from different homes when villages or towns hold an annual fiesta.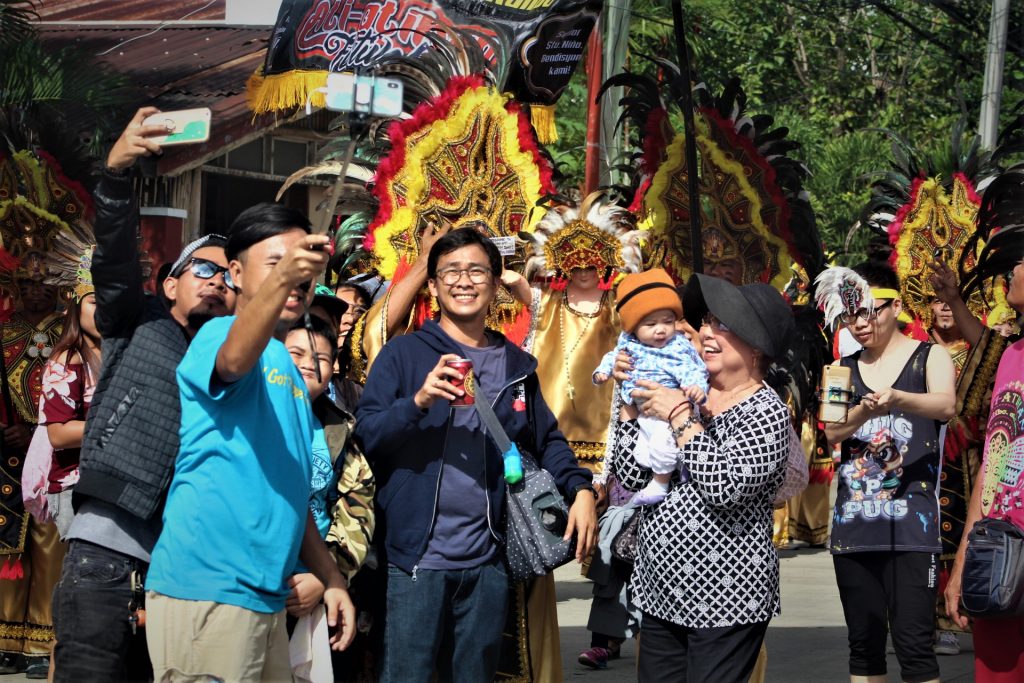 Ati-Atihan made an influence in other provinces in Visayas like the Dinagyang Festival of Iloilo, which was formerly known as "Iloilo Ati-Atihan and the Sinulog of Cebu. What made Ati-Atihan memorable and distinctive is that the spectators can actually join in the parade without buying a ticket.
Ati-Atihan is the free spirit of Kalibo residents and guests from all over the Philippines and abroad making it a worthy and memorable festival to visit.