Globe Telecom signed a three-year deal with SAP, a German-based multinational software corporation, for business suite platform and service solutions aimed at digitalizing its finance processes, enabling real-time decision making, and supporting agile environment.
Through S4/HANA business suite platform, as well as Concur and Ariba Procure-to-Pay (P2P) service solutions, Globe will be able to modernize its business processes to keep up with the fast-changing landscape of the business and market. These solutions allow Globe to upgrade its Enterprise Resource Planning (ERP), automating most of the manual processes.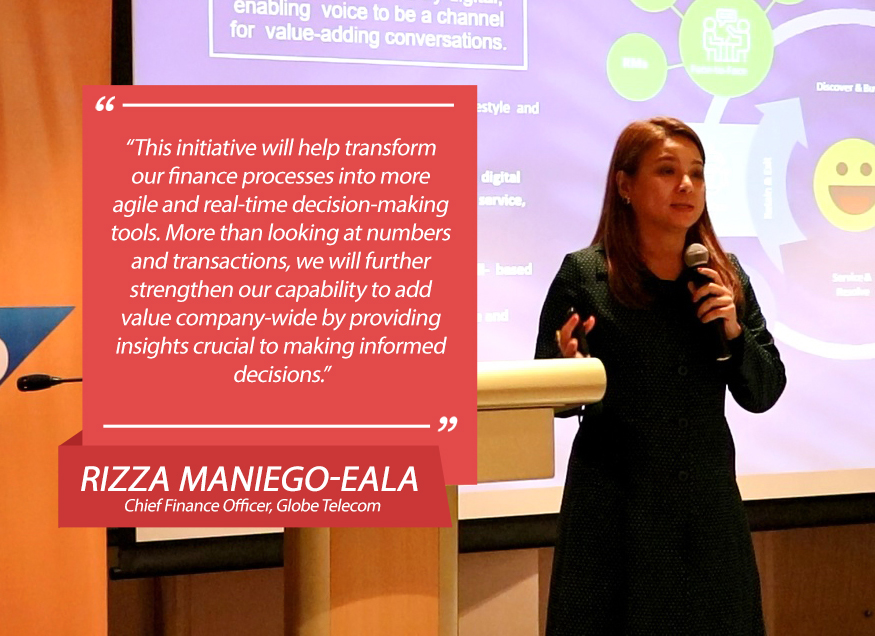 These latest technologies allow Globe to continually adopt cloud technology, which provides easier scalability and faster adoption rate for new releases. Globe said S/4HANA is a significant enabler of its vision to create an agile finance function, having access to information in real time and turning data to business action.
Meanwhile, SAP Concur aims to simplify travel and employee expense process of Globe. It envisions to transform the ERP employee travel and reimbursement experience as well as the finance team's transaction handling. This is being done by providing capabilities to generate information leading to spend optimization insights.
For SAP Ariba P2P, the touchless invoice processing solution is seen to enable better and seamless collaboration between Globe and the vendor partners from procurement to payment.
As the leading Philippine mobile company and leader of the Filipino digital lifestyle, Globe saw its consolidated service revenues reaching P68.3 billion as of the first half of 2018, higher than the P62.9 billion reported in the same period of 2017.
Growth in topline continues to be delivered by different data revenue streams. Mobile revenues reached P52.6 billion for the first six months of the year with mobile data still growing at a steady pace. The company's mobile subscriber base totaled 65.1 million as of end-June 2018, up 9% from the 59.7 million subscribers in the same period last year.
Photo: Megabites, Shena Formanes, Jet Bandal