Keith Bryan Perez of Antipolo, City is a "Proud Anak ng Mekaniko". He acknowledges the fact that mechanics are very important in almost all aspect of life. And with transportation being part of our daily life, there is no denying that this honorable profession is vital to our economy.  Little did Keith know, his admiration to his father will be the key for his chance to be a scholar.
When he found out that he has been chosen as one of the scholars of Prestone's Anak ng Mekaniko Scholarship Program,
more than ever, Keith has become motivated and inspired to study hard for his future and also for his family.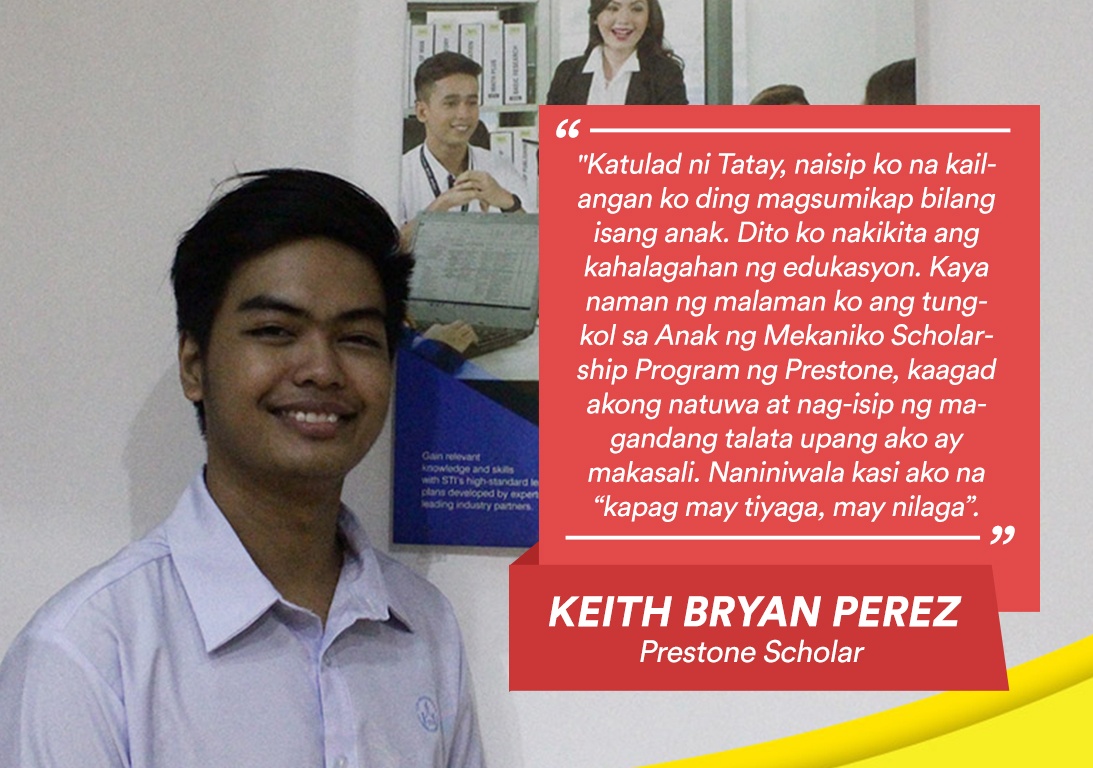 Just like his hardworking father, he knows that if he will study hard, having a comfortable life is a 
possibility
. 
Photos and video: Prestone Philippines