Photos and Video by Raymond Lee
One of the writers I admire most is the hard-hitting motoring journalist Vernon B. Sarne. I met him way back when I was handling the popular Asian Formula 3 when he was still writing for Manila Times.
Over the years, we were able to maintain a good relationship. Not of the bromance type but basically our love for basketball maintained what I can say, is an interesting bond between two alpha males.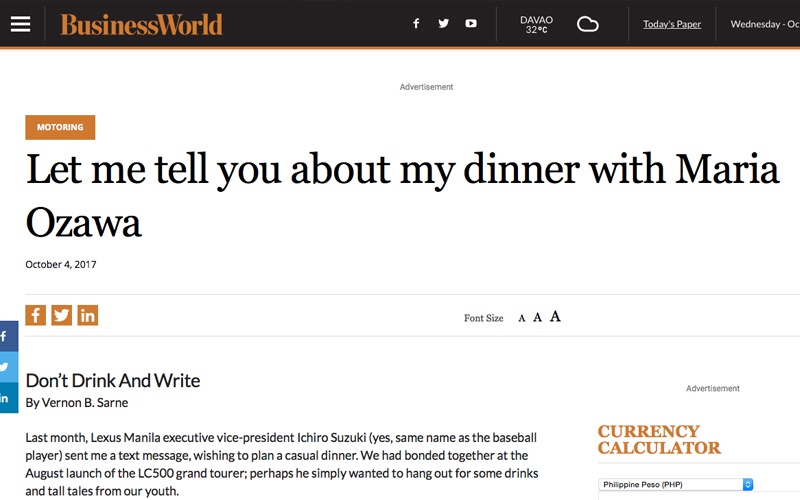 Article from bworldonline.com
Last October 4, in his column "Don't Drink and Write" posted in bworldonline.com, I was inspired by his piece "Let me tell you about my dinner with Maria Ozawa". It was so cleverly written that the title would have made any red-blooded male read it. The piece he wrote skillfully weaved the review of the vehicle he was writing about. I must say that it was done tastefully, at least in my opinion that I felt compelled to try my hand at writing a piece this time about the latest in scanner technology. Here it goes…
In the age of technology and social media where photos and videos are easily accessible, young men can appreciate the fact that Ellen Adarna is a millennial like them. But what if she lived during the 80s where there is no Facebook, Instagram and other social media platforms that can capture her overt kind of sexuality? Most likely, her image would be all over the place but instead of being seen in the digital space, men would see her smoldering looks in the pages of magazines, newspapers, calendars, playing cards, etc.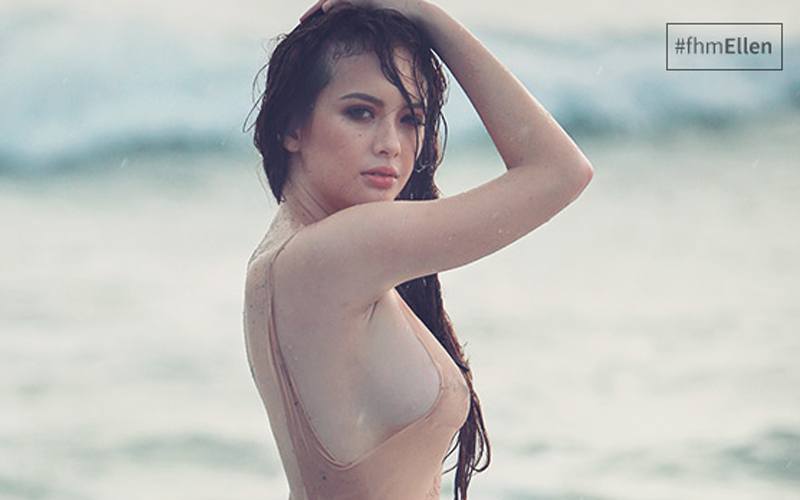 Photo from FHM Philippines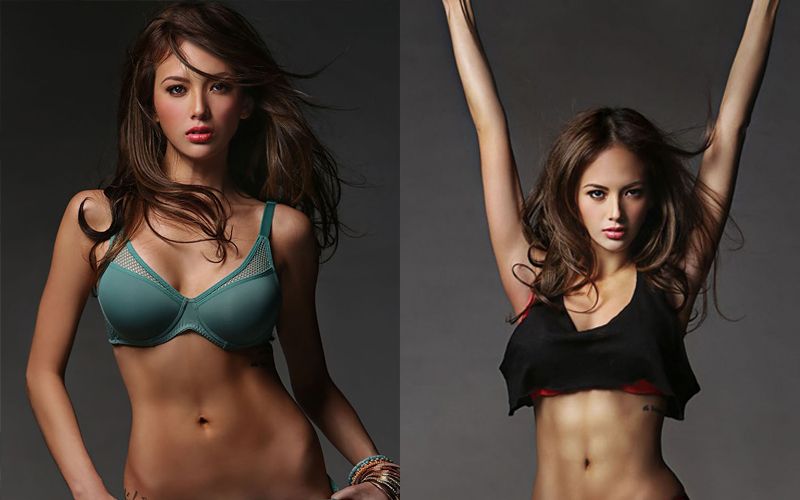 Photos from http://benchblog.ph
Most likely, and like people who lived during that decade, the only way to capture her image will be through the use of photography. That ubiquitous contraption called the camera and the accompanying film that made capturing images of people and places so common. And let's not forget to mention that after shooting, the only way to see her the image was to have the film printed to photographs in the sizes of 3R, 5R and the likes. But unlike today's digital images, photos are vulnerable to the ravages of the elements like moisture, fire, vermin, and the like.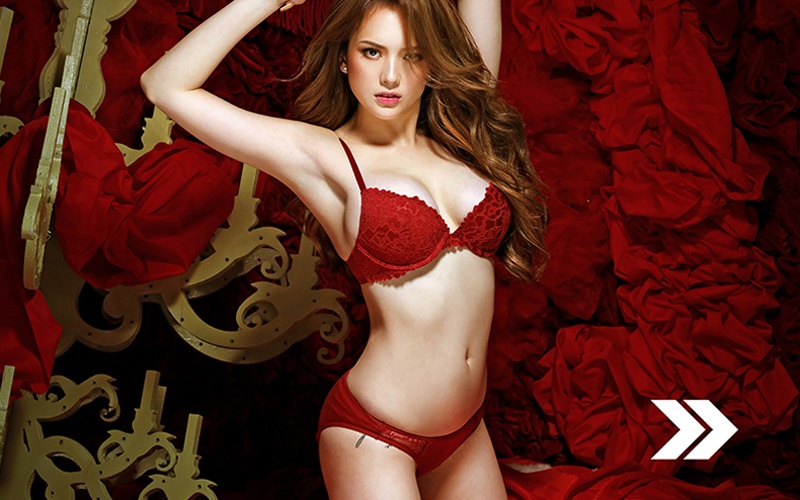 Photo from http://media.philstar.com/
From there, these photos will then find its way to the pages of magazines. The kind that you want to have yet are almost embarrassed to admit you have even going out of your way to hide it inside a plain brown paper bag or an envelope under the mattress of your bed so you can sneak a peek at night and leaf through its pages under the sheets with a flashlight. What you do after reading it is anyone's guess.
Makes you wonder what Ellen Adarna would think if she were a pin up girl in the 80s.
But thankfully, there is the Fujtisu ScanSnap.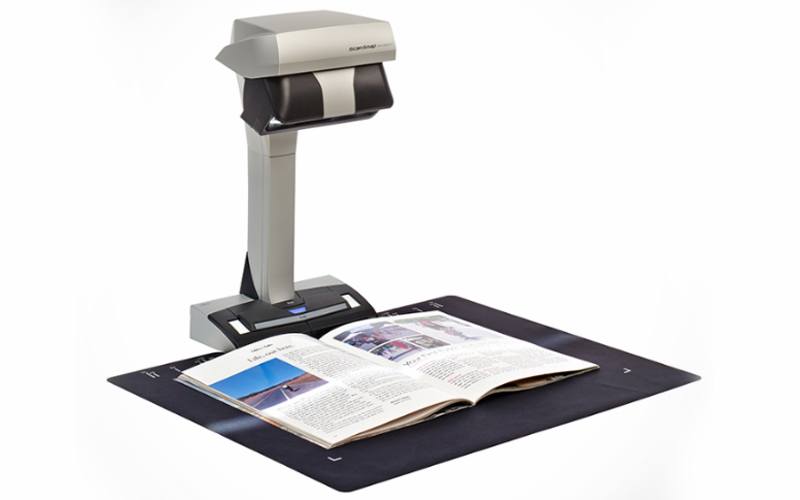 Photo from https://geekdad.com
Fujitsu's ScanSnap SV600 avoids the problems afflicting other contactless scanners by using a motorized head. For delicate materials, and to preserve important documents, the SV600 can scan A3 documents wit ease. It employs some clever depth-of-field calculations to scan and correct curved pages on books up to 30mm thick. It also has a page-turning sensor, and can detect and crop multiple items placed in the scanning area.
You can use your desk for scanning, but Fujitsu provides a rubber-backed black felt mat that removes glare and has positioning markings.
All operations are managed by ScanSnap Manager, which runs in the background and pops up when you hit the Scan button. When you're finished, it offers a quick menu with options to save scans as images or searchable PDFs; send them as email attachments; print them; load them into a variety of Office apps; send them to Google Drive and Salesforce Chatter; or sync them with Dropbox.
The SV600 is fast: it takes three seconds for the head to cover the entire scanning area regardless of the selected resolution. Post-processing speed depends on the host PC, with our Core i3-equipped Fujitsu Esprimo Q510 taking a mere 14 seconds to scan and process an A3 colour photo at the maximum 600ppi.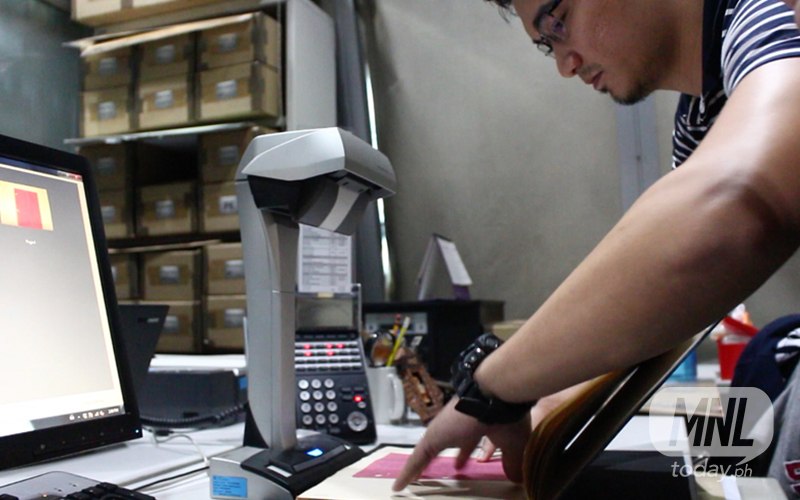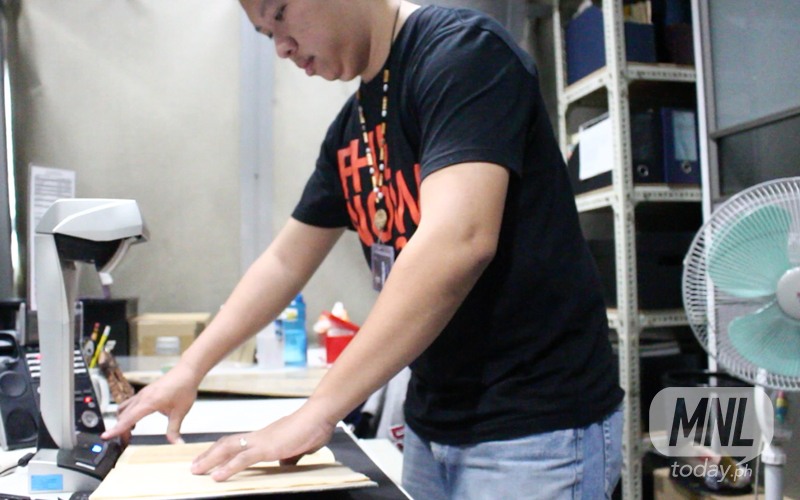 Seems a handful? I don't think so. If you are a die-hard fan of Ellen, I know you will do anything to preserve that photo of her.
Still not convinced? Well, let our friends from Filipinos Heritage Library tell you why they like Fujitsu ScanSnap SV600.
Now back to reality. It's 2017 and yes, it is the age of social media and digital transformation. So yeah. You can already wake up from the situational nightmare I tried to make you imagine. Ellen Adarna is a millennial and a social media animal. And we have a lot to be thankful for.
But even so, even if Ellen Adarna lived in the 80s, we have the Fujitsu ScanSnap SV600 to thank.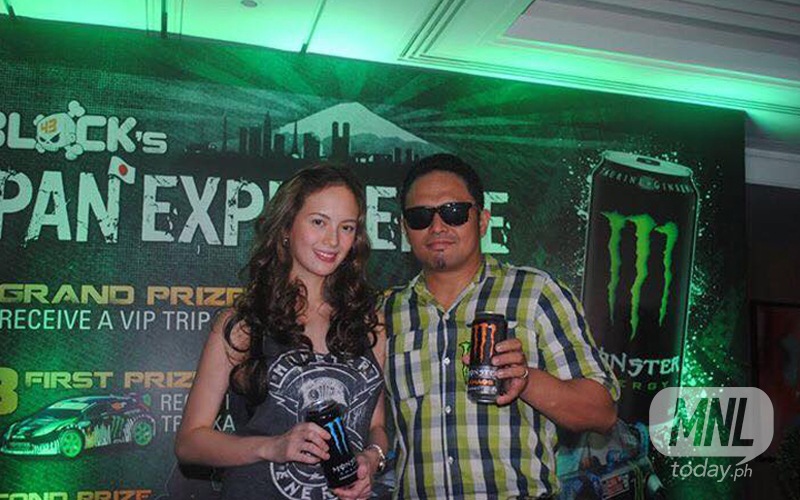 —
Fujitsu Philippines, Inc., the official distributor of Fujitsu scanners in the country are very excited to share this milestone to the ever loyal Fujitsu scanner users. The "10 million scanners" is just a testament how Fujitsu scanners has been the most trusted scanner in the world today.
For more information, please visit http://www.fujitsu.com/