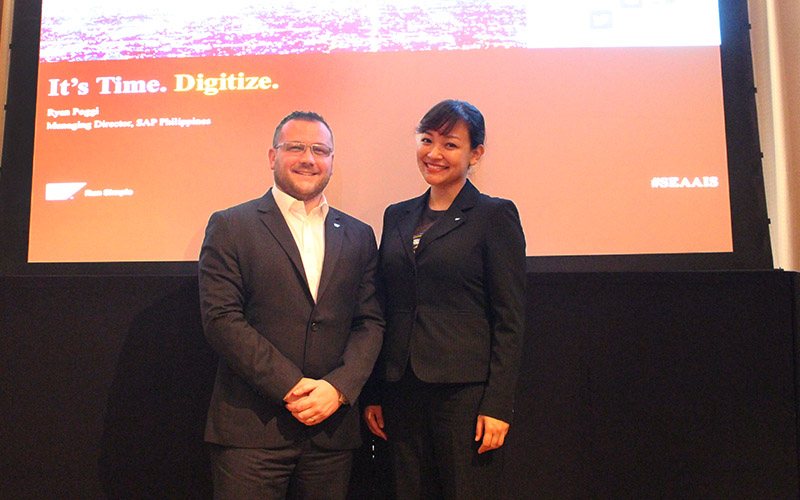 As governments and businesses work towards the ASEAN ICT Masterplan 2020 goals, SAP identifies opportunities to empower organisations in the Philippines to thrive in the digital era
Company aims to help organisations become Digital Leaders in their respective industries
New solutions and services introduced to the market will help take customers to the next stage of their digital journey
SAP SE (NYSE: SAP) said today it has harnessed its digital core, bold technologies of the future and its expertise in ERP to help customers make everything digital, programmable and smarter. This is part of the company's overall strategy to drive its innovation agenda and support customers' digital transformation and journey to the cloud through its portfolio of solutions.
"As governments and businesses work towards a digitally-enabled ASEAN as outlined by the ASEAN ICT Masterplan 2020, we see plenty of opportunities for organizations from the public and private sectors alike to harness the power of data. In the digital economy today, data is the new gold for digital enterprises. SAP allows organizations to act instantly through real-time, data-driven insights to deliver delightful, meaningful experiences to their customers, employees, suppliers and partners," said Claus Andresen, President and Managing Director, SAP Southeast Asia.
The ASEAN ICT Masterplan (AIM) 2020 was formulated and announced by telecommunications and IT ministers from ASEAN member states in November 2015 during the 15th ASEAN Telecommunications and Information Technology Ministers Meeting in Vietnam. The five-year plan provides guidelines governments and businesses to drive the digital economy in ASEAN from 2016 to 2020.
In the Philippines, the government has set forward a "Philippine Digital Strategy" (PDS), a nationwide digital roadmap as outlined by the Department of Information and Communications Technology. The vision of the PDS is to move the Philippines towards being "a digitally empowered, innovative, globally competitive and prosperous society where everyone has reliable, affordable and secure information access in the Philippines". Under this roadmap, the government is calling upon the private sector and civil society to partner with the government in developing the country in all the elements of ICT..
According to IDC, organizations that capitalize and analyze all relevant data and deliver actionable information could achieve an extra $430 billion (on a worldwide basis) in productivity benefits over their less analytically oriented peers by 2020.  "As more organizations in South East Asia become digitally-connected, they cannot escape this reality. The increasing volume and detail of information captured by enterprises, the rise of multimedia, social media, and the Internet of Things (IoT) will fuel exponential growth in data for the foreseeable future. Governments and businesses alike will need to be ready to leverage information and turn them into a key premise of competition, supporting new influxes of efficiency development, advancement, and customer surplus," says Chwee Kan Chua, Global Research Director, BDA and Cognitive/AI.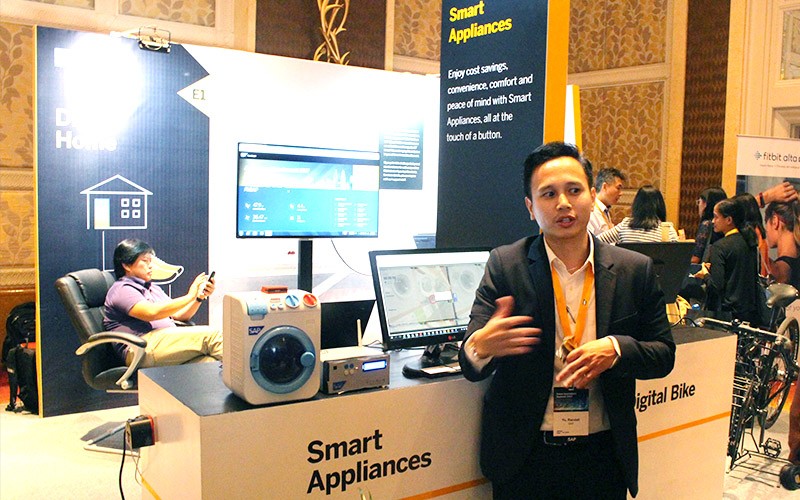 Defining the Digital Leader
According to a new global study by SAP, supported by Oxford Economics, eighty-four percent of global companies say that digital transformation is important to their survival in the next five years, but only three percent have completed company-wide efforts. The study was released at the SAP Asian Innovators Summit (AIS), taking place at the Makati Shangri La, Philippines on August 17.
The global SAP Digital Transformation Executive Study: 4 Ways Leaders Set Themselves Apart, is based on survey results from more than senior executives across 17 countries and regions, which include 195 business leaders from Southeast Asia. The research identifies the challenges, opportunities, value, and key technologies driving digital transformation.
Enterprises in the Philippines, meanwhile, are predicted to attain a macroeconomic scale over the next three to four years.
IDC said that as digital technologies emerge, it will also change the way local organizations operate. By 2020, 25 percent of top 1,000 companies in the country will be dependent on their ability to create products, services, and experiences that are digitally enhanced.
"As Philippines' businesses transform to become digital enterprises, it is important for them to recalibrate their approach to technology and understand how digital solutions can help them intelligently connect people, things, and processes across the enterprise. This is the winning mindset that will help them become digital leaders in their respective industries and we are excited to work with our customers to help them define their digital future," said Ryan Poggi, country managing director of SAP Philippines.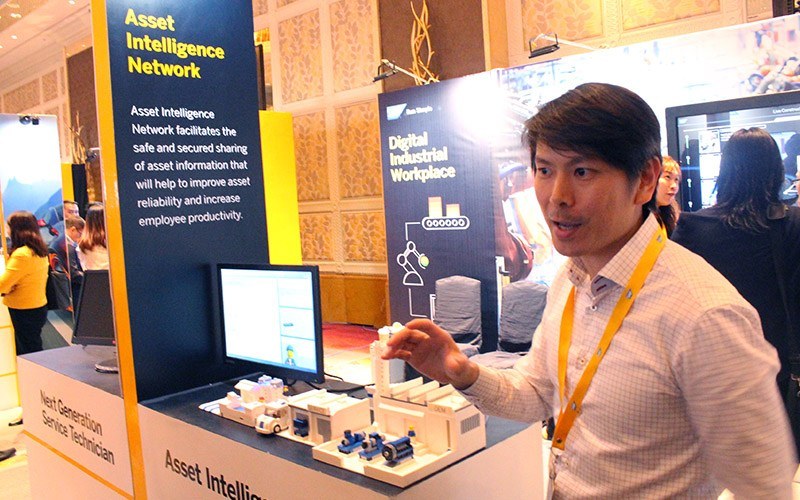 Taking customers to the next stage of their digital journey
To help customers harness the power of data and advance their digital enterprise, SAP recently launched a suite of IoT solutions. Part of the SAP Leonardo digital innovation system, these IoT solutions take advantage of advances in Big Data and analytics, the ability to connect people, things and business with SAP Cloud Platform, and technologies such as machine learning to enable IoT and Industry 4.0 strategies across digital logistics, manufacturing and asset management.
The new solutions include:
SAP Leonardo IoT Bridge, a configurable role-based digital command center giving operations managers unprecedented visibility and ability to act in real time
SAP Global Track and Trace, a cloud-based offering for unified, end-to-end tracking, monitoring and reporting of objects and business processes across supply chain networks
SAP Leonardo IoT Edge software to bring compute, storage and business semantics via the cloud to where intelligent devices reside outside of the data center, for near real-time and deterministic performance of business processes
SAP Digital Manufacturing Insights, a centralized, cloud-based manufacturing performance management solution that provides comprehensive visibility into manufacturing that enables process optimization
SAP Asset Manager, a cloud-based mobile app for managing asset health, inventory, maintenance and safety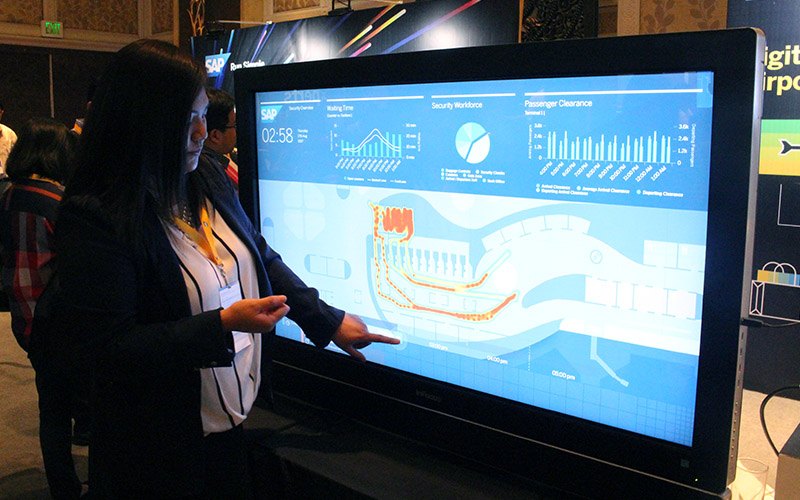 Digital Logistics with SAP Leonardo: Visibility, Insight and Impact
SAP Leonardo IoT Bridge is a live operations center that converges, correlates and contextualizes IoT sensor data with business processes and both structured and unstructured data. SAP Global Track and Trace provides modeling of tracked business processes, is designed to share data among the partners in the supply network, and is built on a Big Data architecture for high volume and throughput.
Together, the solutions are intended to integrate with SAP's industry-leading portfolio to enable new scenarios such as outbound logistics. Using delivery, shipment, handling unit and vehicle number unit data from SAP Global Track and Trace, combined with information from SAP Connected Goods software such as pallet and container sensor data, information on transport location from the SAP Vehicle Insights application, and purchase order data from SAP S/4HANA® software in core enterprise systems, SAP Leonardo IoT Bridge can provide cross-process, cross-system visibility enterprise-wide so that command center and operations leads can know exactly where a shipment is in transit, what is in the shipment, and the condition and performance of the vehicle.
SAP is co-innovating on digital logistics with leading companies around the globe, including The Bosch Group, a leading global supplier of technology and services with roughly 390,000 associates worldwide. Bosch and SAP are collaborating on scenarios for delivery track and trace, exploring cloud-to-cloud integration with Bosch IoT Cloud.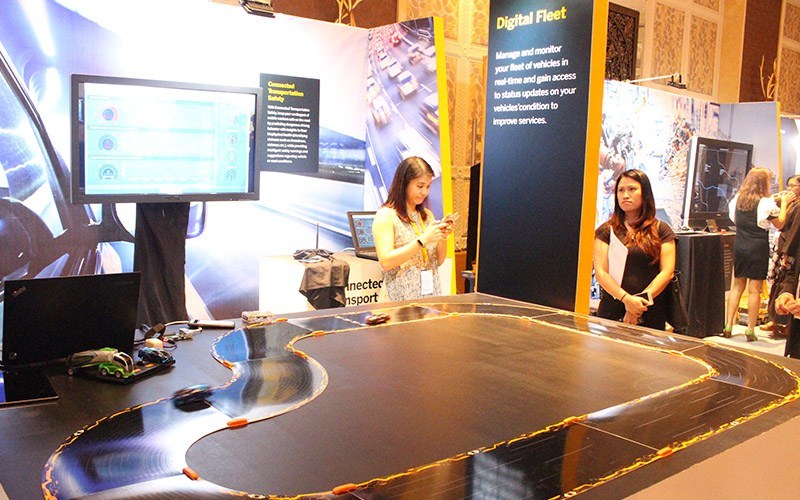 Digital Manufacturing, Industry 4.0 with Intelligent Processing at the Edge
Using the container infrastructure of SAP Cloud Platform IoT services, SAP Leonardo IoT Edge is intended to seamlessly work with other line-of-business solutions such as SAP Digital Manufacturing Insights. Providing cloud-based, multitier analytics for full visibility into manufacturing on multiple levels, SAP Digital Manufacturing Insights is seamlessly and securely connected to the shop floor. This provides high-fidelity information overlaid with business data to enable effective decision making. Together, digital manufacturing and IoT solutions from SAP enable cohesive management of operations and effective Industry 4.0 strategies.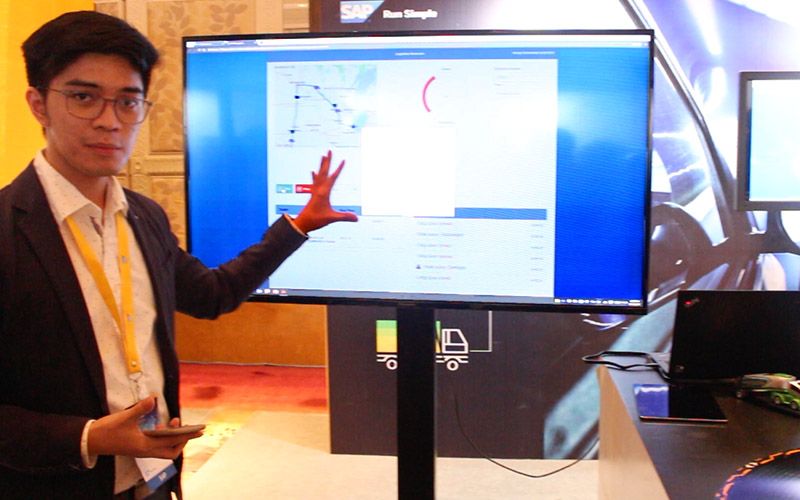 IoT-Enabled Asset Management
A result of SAP's partnership with Apple, SAP Asset Manager supports highly skilled professionals by mobilizing key asset management processes. The enterprise-grade mobile app provides the ease of use of consumer apps and a delightful user experience available through the SAP Fiori® for iOS design language.
SAP intends for it to connect with digital solutions that leverage SAP Leonardo IoT capabilities, such as SAP Asset Intelligence Network and SAP Predictive Maintenance and Service, to further optimize asset management, mobile worker productivity and interoperability with the vast IoT ecosystem and developer network.