Laguna 1st Distric Rep. Arlene Arcillas presented the memorandum of understanding and turned over P 100,000.00 to PRO4A media practitioners during the signing ceremony for the joint project on the construction of PRO4A Media Center at the Base police building in Camp Vicente Lim police headquarters.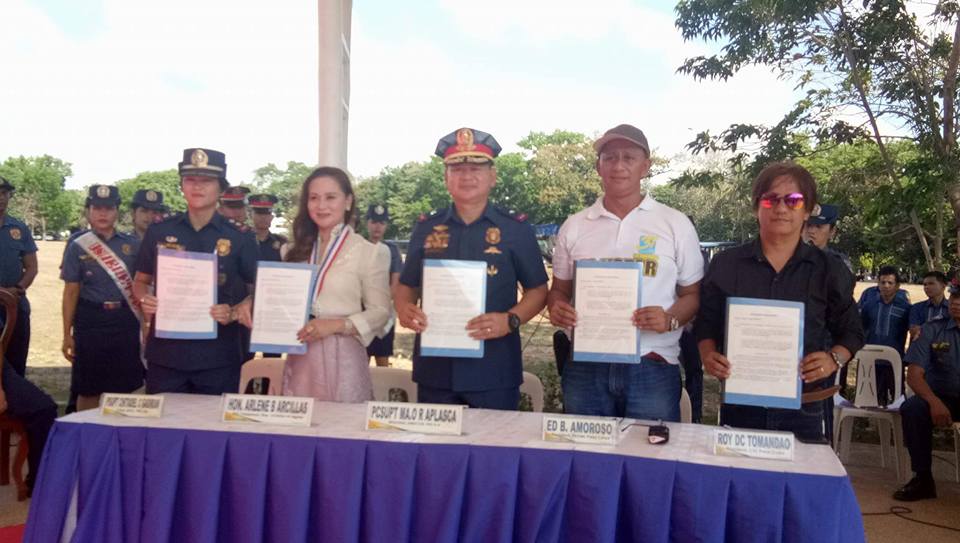 Arcilla cited the importance of the partnership not only to stakeholders but also to the media groups.
Chief Supt. Mao Aplasca, regional director for Cavite, Laguna, Batangas, Rizal and Quezon who initiated the project said, the media center would be the main office of legitimate media grops covering the Calabarzon region, adding that it was part of administrative accomplishments of his term as regional director.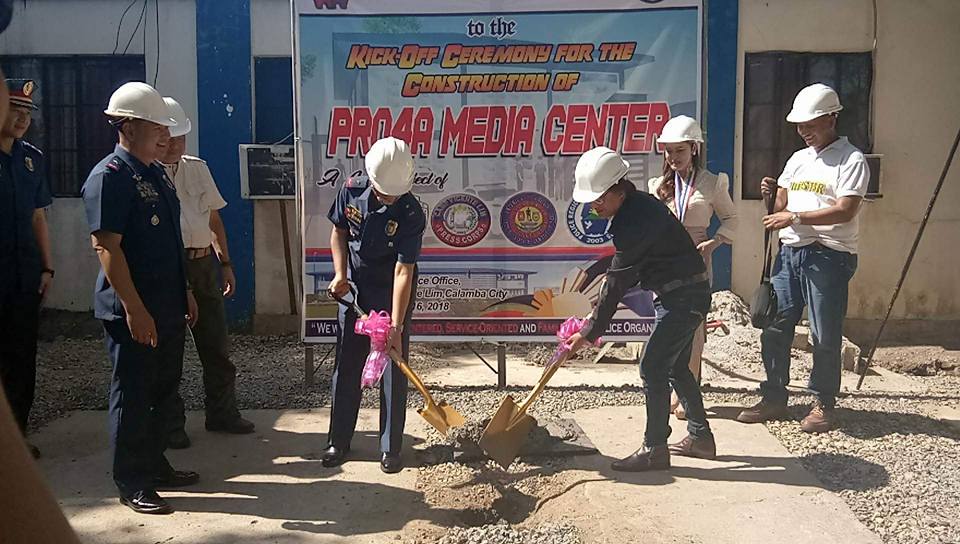 Aside from Rep., Arcillas and Regional Director Aplasca, the signing ceremony was also attended by The Philippine Star correspondent Ed Amoroso, Police Regional Office 4A press corp president, Manila Standard correspondent Roy Tomandao, Camp Vicente Lim Press Corps and Supt. Chitadel Gaoiran, spokesperson for Calabarzon police, as well as DZMM radio patrol correspondent Noel Alamar, PRO4A of regional advisory council.
Individuals and stakeholders who wish to help through financial support and construction materials, may come to the Calabarzon-public information office and Task Force Tagapagligtas foundation who were tasked to supervise the project.
Photo: Roy Tomandao, PIO CALABARZON