Crowd darling Barangay Ginebra San Miguel Gin Kings, gave back to their fans when they bagged back-to-back championships in the 2016 and 2017 PBA Governors' Cup. This author was elated about this event and he made sure that he will be able to be part of this special event, a testament of being a "kabarangay".
When I was a kid, during parties at our home, everyone will stop what they are doing and will be glued to the television watching a Ginebra game. 99% was a certified Ginebra fan, whilst my dad, proudly belonging to the 1%, annoying everyone and asking the rest of the family members to place a bet for Ginebra, while he bets for the opponent.
In the times that Ginebra will win, everybody will be happy and shrieking for joy, chanting the famous "GI-NE-BRA". It's like bringing a piece of the arena right in our very how. But during tough losses, all of us will hear one irritating laugh, from my father, as jeered everyone.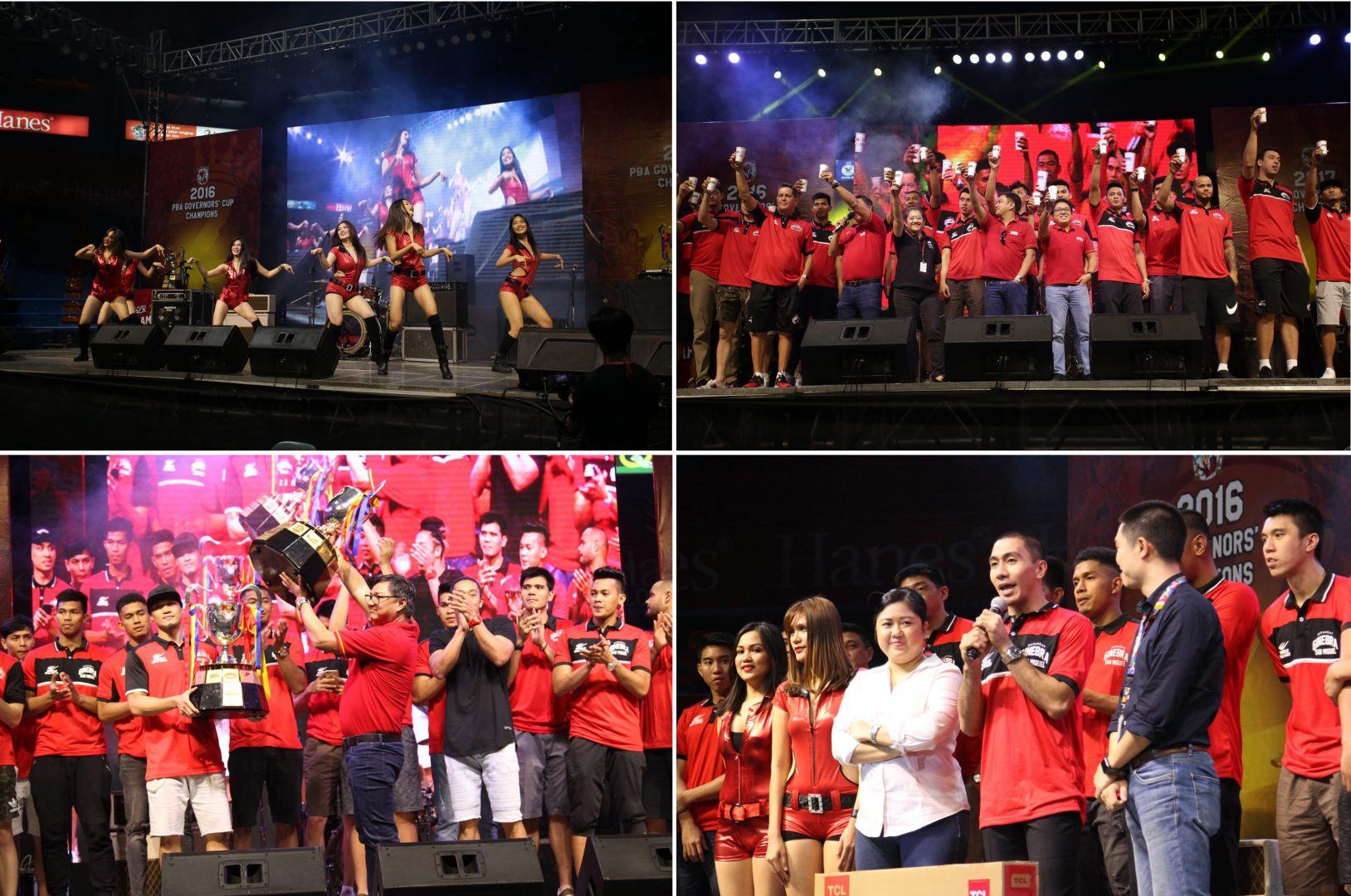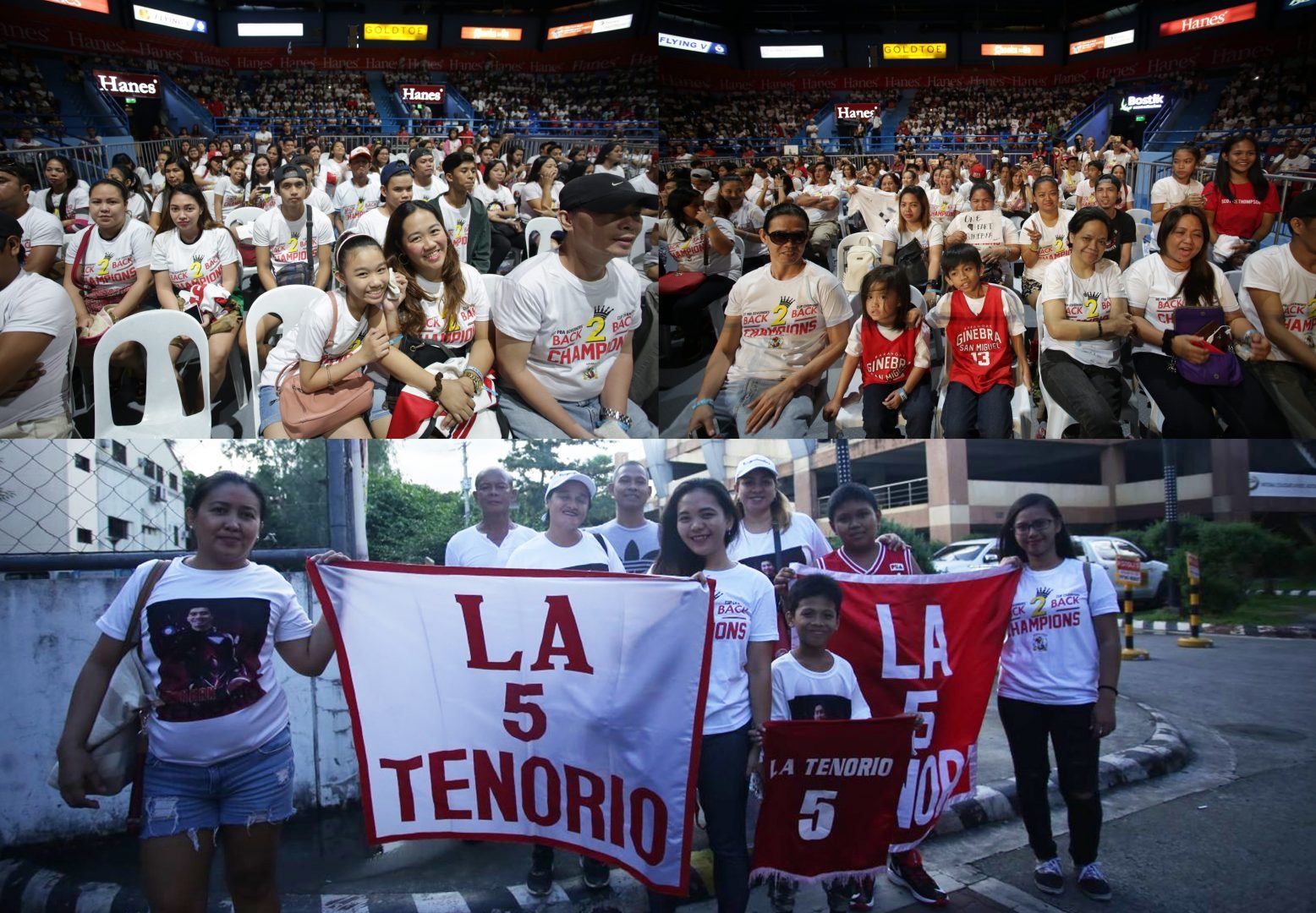 You see, Ginebra is not just a team. It is an important part of my childhood that also made me love the game of basketball" Close to 4,000 fans trooped to The Arena to see their favorite Barangay Ginebra San Miguel players, while employees and supporters flocked to the SMC headquarters to also show their gratitude to the team. In both events, the Gin Kings took time to sign autographs and pose for selfies with the fans.
Back-to-back victory parties were held at The Arena, in San Juan and at the San Miguel Corporation headquarters in Mandaluyong City in honor the thousands of faithful 'kabarangay' who stuck with the Gin Kings throughout the title drought. The team last won a championship in 2008.
After the fan interactions, overnight online sensation and die-hard Ginebra fan Marge Cadiz took the stage and sang her latest version of Gary Granada's "Pag Nananalo ang Ginebra".
San Miguel Corporation (SMC) president and COO Ramon S. Ang graced the Gin Kings with his presence, along with SMC sports director and Barangay Ginebra team governor Alfrancis Chua, SMB team governor Robert Non and Ginebra San Miguel Inc. (GSMI) general manager Noli Macalalag.
With the back-to-back win, Ang reminded the team to keep its feet on the ground and to remain humble. Ang also acknowledged the Barangay Ginebra San Miguel fans for their continued support to the team.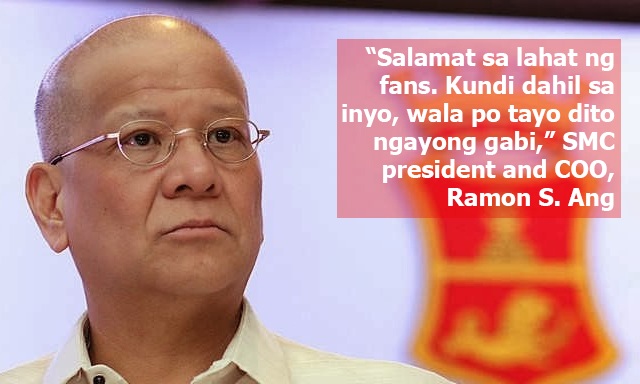 For more details and updates, log on to www.ginebra.com.ph or check out the official Facebook page of Ginebra San Miguel www.facebook.com/barangayginebra.
GSMI is a subsidiary of San Miguel Corporation.
Photos by: Don Clavo de Comer, http://www.marketing-interactive.com/san-miguel-open-telco-brand-2014/