Senator Richard Gordon noted some global giants in shipbuilding like Haniin Heavy Industries in Subic, Zambales have set up huge shipyards in various parts of the country in recognition of Filipinos' skills.
"We are in archipelagic country; we should be able to build ships. We should have ships made in the Philippines" said Gordon.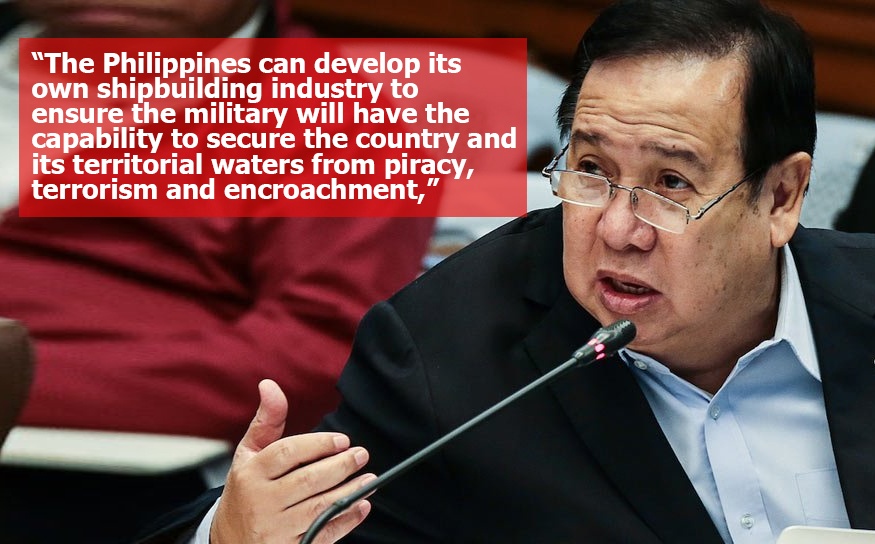 The focus of Senator Gordon's statement remains to be in strengthening the country's capability to safeguard its shores. "We should really make an effort to strengthen our military, because we are facing both internal and external threats. At the same time, we should consistently assert our national territory, which includes Scarborough Shoal, and Benham Rise" said Gordon.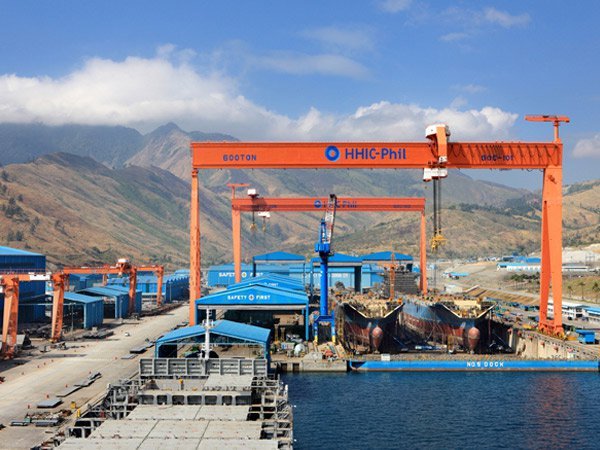 He said the recent launching by Hanjin of the first ever Subic-made 20,600-TEU (twenty foor equivalent unit) class container vessel shows that Filipinos have the talent to build ships.
WITH REPORTS FROM: Paolo Romero, The Philippine Star
PHOTOS FROM: https://news.mb.com.ph, http://news.abs-cbn.com, http://business.inquirer.net