Fujitsu Philippines recently announced that its Fujitsu ETERNUS AF650 all-flash system is now certified by SAP as an enterprise storage solution for the SAP HANA platform. Now available in the Philippines, Fujitsu offers businesses with a perfect solution convenient for real-time operations all into one flash storage.
Purposely-built for a lasting performance, the newly-arrived Fujitsu ETERNUS AF650 gives an ideal solution perfect for any kind of business data. The Fujitsu all-flash storage system delivers leading storage performance and automated quality of service management enabling a maximum system utilization and a fast ROI.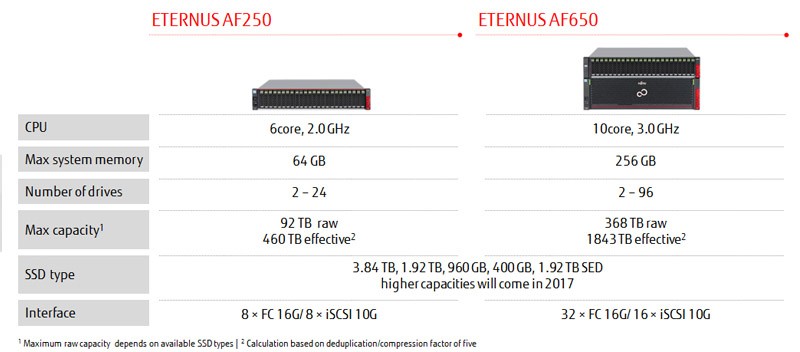 Existing as a stand-alone solution or as part of the integrated system PRIMEFLEX for SAP HANA, the ETERNUS AF650 supports ultra-reliable non-stop operations for in-memory computing systems running on SAP HANA, delivering an impressive 12TB of main memory storage capacity, and total capacity of some 3PB.
With all-flash drives now gaining mainstream acceptance for use with enterprise applications and databases, lightning-fast response times from the Fujitsu ETERNUS AF650 enhance the performance of workloads running on SAP HANA – supporting a high level of data availability and integrity. System improvements mean reduced power consumption, helping lower operational expense.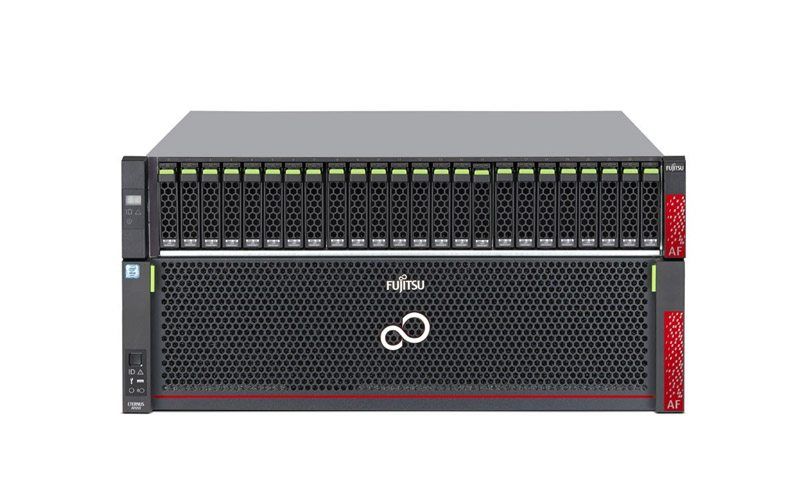 The ETERNUS AF650 also takes up less space on the data center floor than previous-generation systems providing equivalent storage capacities. This capacity can be further extended by Fujitsu's market-leading deduplication and data compression technologies, providing real-world usable storage capacities up to 5x these volumes, depending on data type.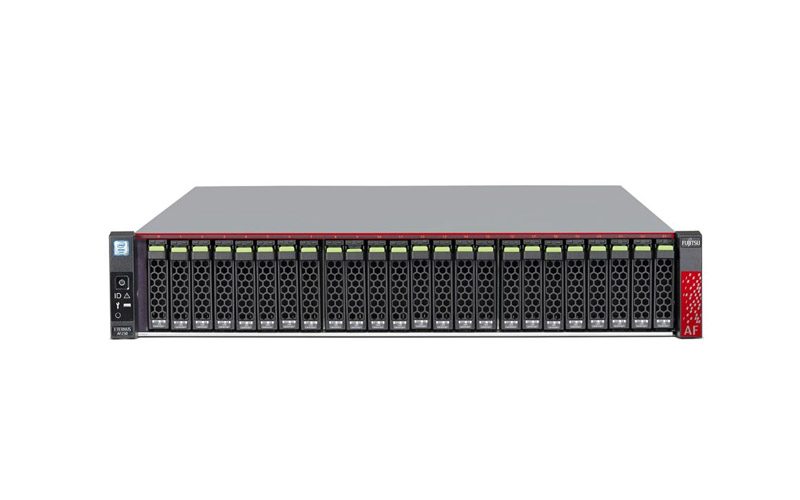 The faster response times from all-flash systems also make server and desktop virtualization more accessible. Fujitsu has integrated the entry-level ETERNUS AF250 into the PRIMEFLEX vShape solution, providing up to 740TB of all-flash capacity. Thanks to faster data throughput, organizations can now run more virtual machines from a single system. PRIMEFLEX vShape is certified for virtualization software from market leaders VMware and Microsoft. PRIMEFLEX vShape is also available with a NetApp all-flash FAS system.
Meanwhile, for organizations looking to provide the expansion space for next-generation hyperscale data environments, Fujitsu's high-end ETERNUS DX8000 storage systems now deliver all-flash SSD capacities of up to 70PB – enough to provide headroom for even highly aggressive and unpredictable data-growth scenarios.
Pricing and availability
The updated Fujitsu ETERNUS AF250 and AF650 systems, PRIMEFLEX for SAP HANA, PRIMEFLEX vShape and the ETERNUS DX8000 series are available directly from Fujitsu and from selected partners in the Philippines. Pricing varies according to configuration and outlets nationwide.