Bida Ang Handa Campaign rolls out for 2nd quarter nationwide earthquake drill
The National Disaster Risk Reduction and Management Council (NDRRMC) through the Regional DRRM Councils will hold the 2nd Quarter Nationwide Simultaneous Earthquake Drill (NSED) on 29 June 2017, Thursday, 2PM.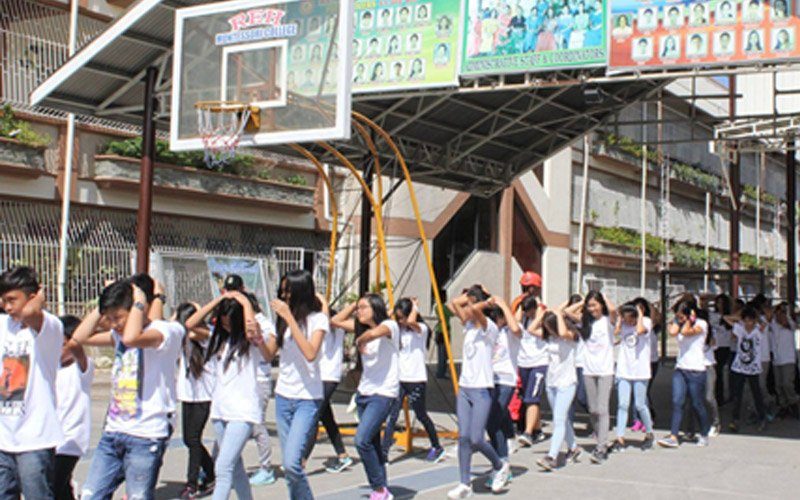 Local governments, schools, and public offices across Metro Manila and the nation are encouraged to drive up public awareness of the ever-looming possibility of strong earthquakes.
In line with this, OCD kicks off the Bida ang Handa Campaign which generally aims to promote disaster preparedness through public's participation in the NSED. The main goal of the activity is to gather the maximum number of commitments via social media.

This campaign involves the participation of the government, private, academe and media sectors as well as other stakeholders by generating a photo and/or video of individual/s doing a preparedness activity with the fan sign or spoken statement: "Mag-da-Duck, Cover and Hold kami sa June 29, 2017! Dahil bida ang handa!" #BidaAngHanda is the official hashtag for this year's NSED.
"Disaster preparedness must be innate in our families and communities. Sama-sama tayong maghanda at maging bida. Sa June 29, 2017, 2PM, sabay-sabay tayong mag-Duck, Cover and Hold para sa 2nd Quarter Nationwide Simultaneous Earthquake Drill," says NDRRMC Executive Director and Civil Defense Administrator Usec Ricardo B Jalad.
*With reports from http://www.ocd.gov.ph.