Mega Global Corporation, the country's leading manufacturer and distributor of canned goods and ready-to-eat viands, recently held its National Sales Conference 2017 where top-level management headed by CEO and President Mr. William Tiu Lim addressed its business partners their direction for this year.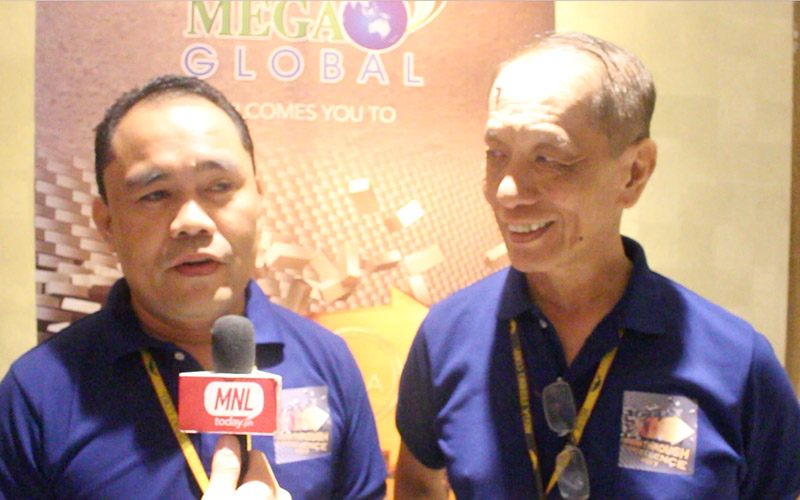 "I used to be a distributor of the competing brand but when I started to be part of the Mega Global Corporation, I really feel the full support of the company that makes our work easy. With Liza Soberano renewing her contract for Mega Tuna, I am very sure that we can hit our target in the CAMANAVA area."
Just last June 2015, the company celebrated 40 years of continuous growth and plans to remain on top by setting industry standards for performance and innovation, reaching beyond borders in terms of providing high-quality, value-for money products essential to every family-loving Filipino.
"Liza Soberano appeals to a wide range of market especially the masses. She is beautiful and charismatic and provides a positive perception to the brand kasi ganun din ang brand. Sabi nga ng Mega Global, the products are guaranteed fresh kasi from catching to canning. Kaya walang mga extenders. Ganun din si Liza. Her beauty is pure kaya naman maganda ang dating nya sa mga consumers. We are very positive that we will hit our target and even surpass it since Mega Global is very supportive to its dealers and distributors. Kaya nga kami tumagal sa kanila."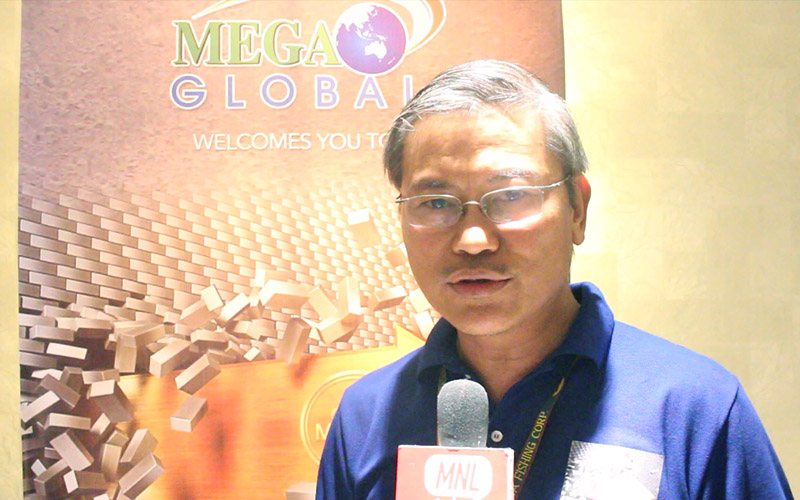 That is why the distributors and business partners are very optimistic and are giving 100% support especially with Mega Global Corporation's marketing and advertising support.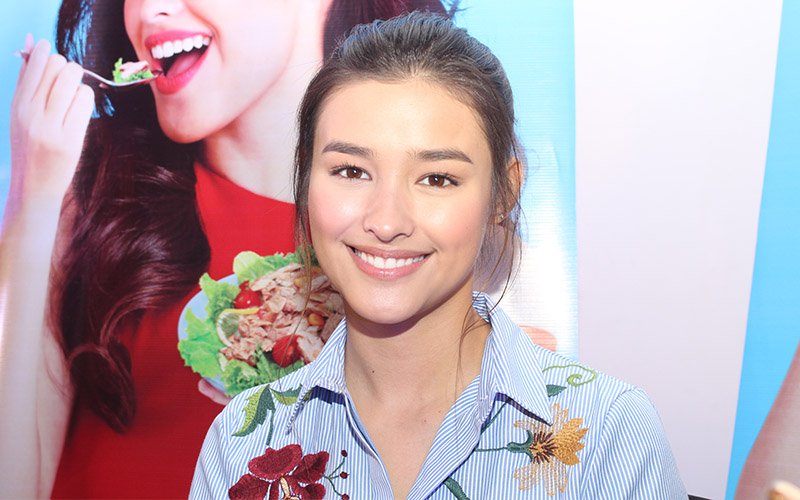 ENDORSERS GIVING A BIG BOOST. 
One of the highlights of the National Sales Conference was the announcement that teen star royalty Liza Soberano will renew her contract with Mega Global Corporation. This move by the brand is a big boost to its distributors nationwide because they really feel that Soberano and Mega Tuna, the product line that she is endorsing is a perfect match.
For Soberano, she is more than happy to renew her endorsement deal with Mega Global. "Mega Tuna makes me feel like I am part of a family. They take into consideration everything that I love to do, especially doing a commercial for a brand that everybody can really trust," said Soberano. "Kasi totoo talaga yung sinasabi nila na it (Mega Tuna) is pure tuna because it doesn't have extenders. I love endorsing products that are true to their consumers" added Soberano.
For Mega Global Corp., renewing Soberano as their brand ambassador has been the priority because of that the teen superstar embodies. "With her natural charm and beauty, she is always dedicated to giving her 100 percent in everything she does. The public can expect more surprise from us this year as we bring new and exciting quality products for the benefit of the Filipinos. We are looking forward to another productive partnership with Ms. Soberano," said Marvin Tiu Lim, Vice President of Sales and Marketing of Mega.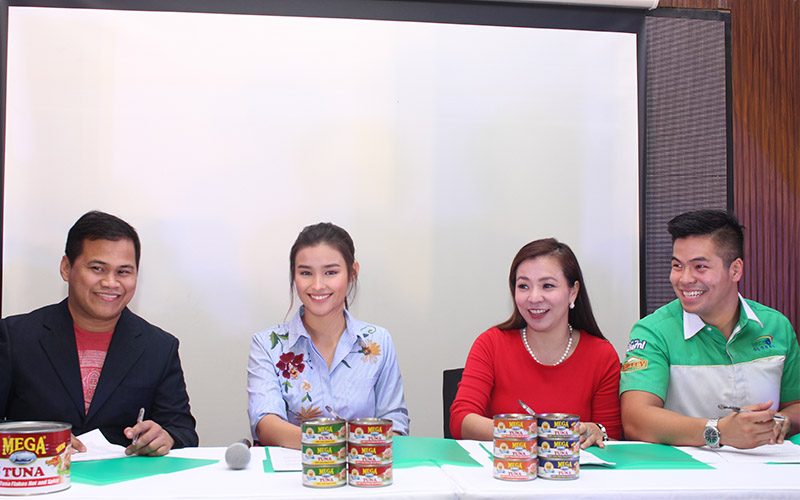 BULLISH AND SUSTAINED GROWTH FOR 2017. 
With their vision set in providing high-quality, value-for-money products through bringing forth improvement and innovation in fishing, food technology and packaging, Mega Global has set a high standard in providing all 100% pure materials for all of their products.
2016 was another banner year for the company as it reported a 28-percent increase in terms of sales volume for its sardines portfolio last year, making it the market leader in the category, according to a recent study.
Mega sardines brand has claimed the top position in AC Nielsen's report from 2015 to 2016 as the most preferred brand by consumers nationwide. "Right now, we are considered No. 1 because we integrate fishing, canning and selling," said Lim, Mega Global CEO and President. He attributed such recognition and their business growth to good market reception for their easy-open-can line, better quality provision and continuous improvement of operations.
Seeing the continued expansion of their offerings, Lim remains bullish on their growth performance for 2017, though, at a constant level.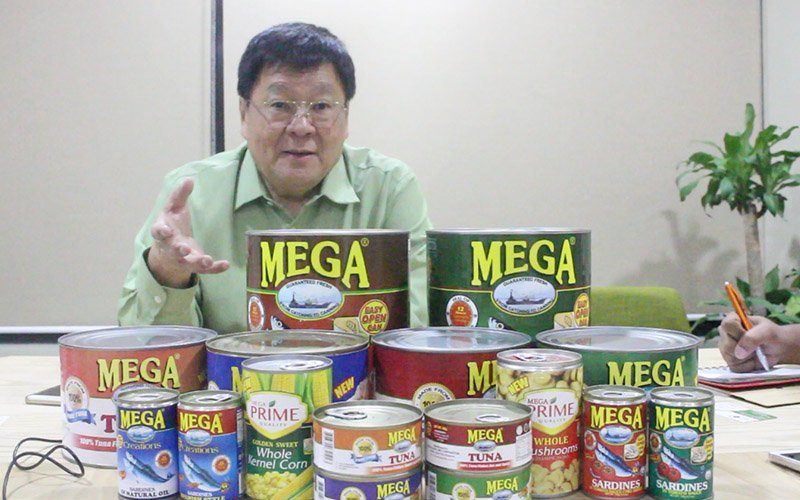 "Actually, we're targeting a 28-percent increase in total volume of sales, same as what we've accomplished in 2016. We are also introducing new product lines this year like the "Hot and Spicy", "Fried sardines" variant among others. So these are coming from a small base. But if they succeed, of course, our percentage growth will also increase," Lim said.
To help achieve its goals, the company is investing around P300 million to further increase its production capacity. Part of the plan is the construction of two catcher vessels worth P100 million to add to their existing fleet, Lim shared.
Mega Global Corporation is the company behind MEGA SARDINES – one of the Philippines' top sardines brand, and other innovative, high-quality and value-for-money products namely, MEGA CREATIONS Premium Sardines, MEGA TUNA, VALLEY FARM Luncheon Meat and MEGA PRIME QUALITY canned vegetables.