VICE President Sara Duterte led the unveiling ceremony renaming two roads in Quezon City in honor of the late senator Miriam Defensor-Santiago on Saturday.
The BIR (Bureau of Internal Revenue) and Agham (Science) Roads, stretching from North, Quezon and East Avenues, will be known as the "Senator Miriam P. Defensor Santiago Avenue" after the passage of Republic Act 11963 on October 12.
In her speech, Inday Sara paid tribute to the late senator as she described her as one of the country's "most distinguished and admired national leaders."
While she did not meet the feisty lawmaker, who died in 2016 due to cancer, Duterte said her legacy should inspire future generations.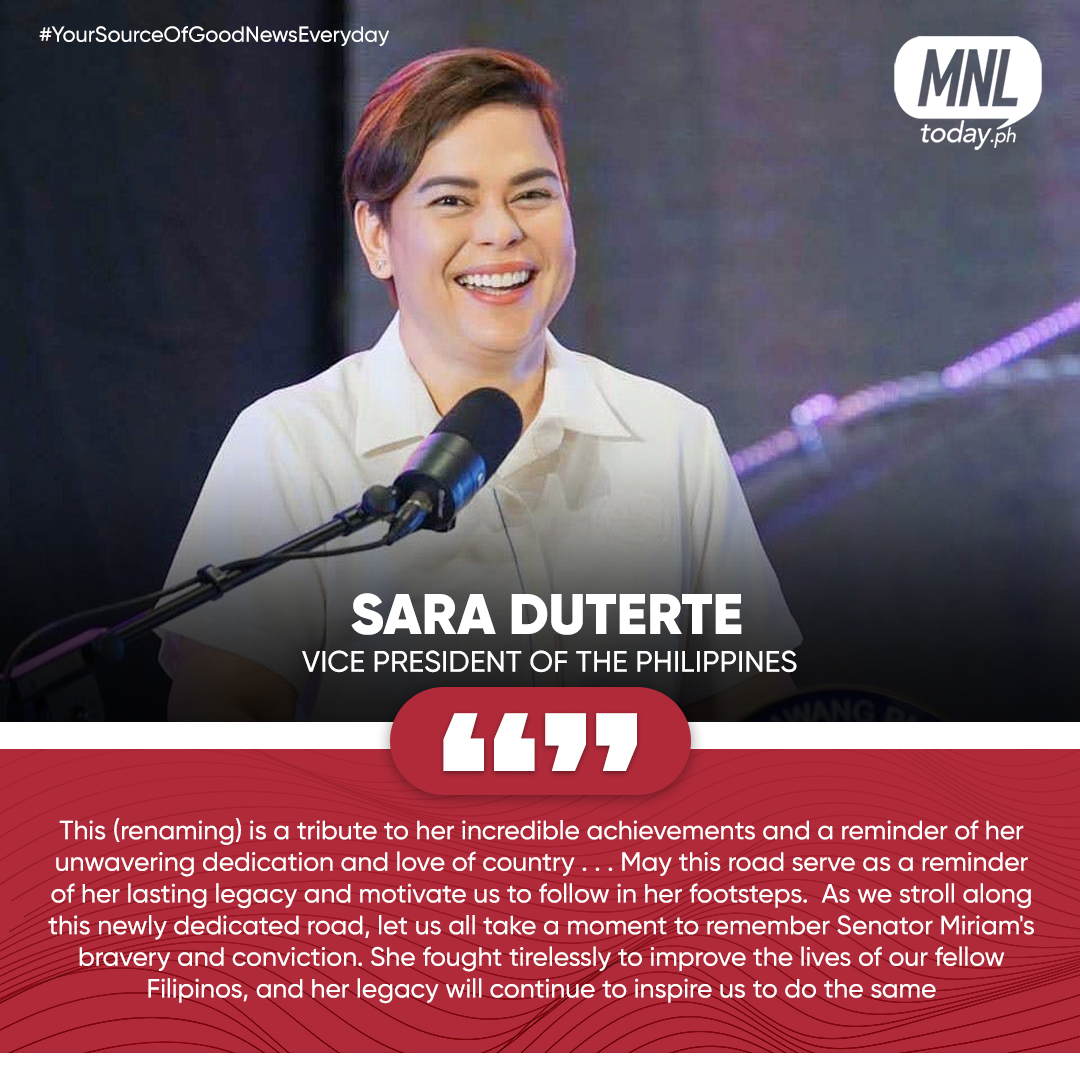 Citing Santiago's "humble beginnings," the Vice President remembered the former senator's journey from Iloilo province to become the first Filipino to be elected a judge of the Hague-based International Criminal Court in 2011.
Santiago was also the first Filipino commissioner for the International Development Organization, and received the Magsaysay Award for Government Service in 1988. The former senator served in the three branches of government, and ran for president in the 2016 elections with President Marcos as her vice presidential running mate.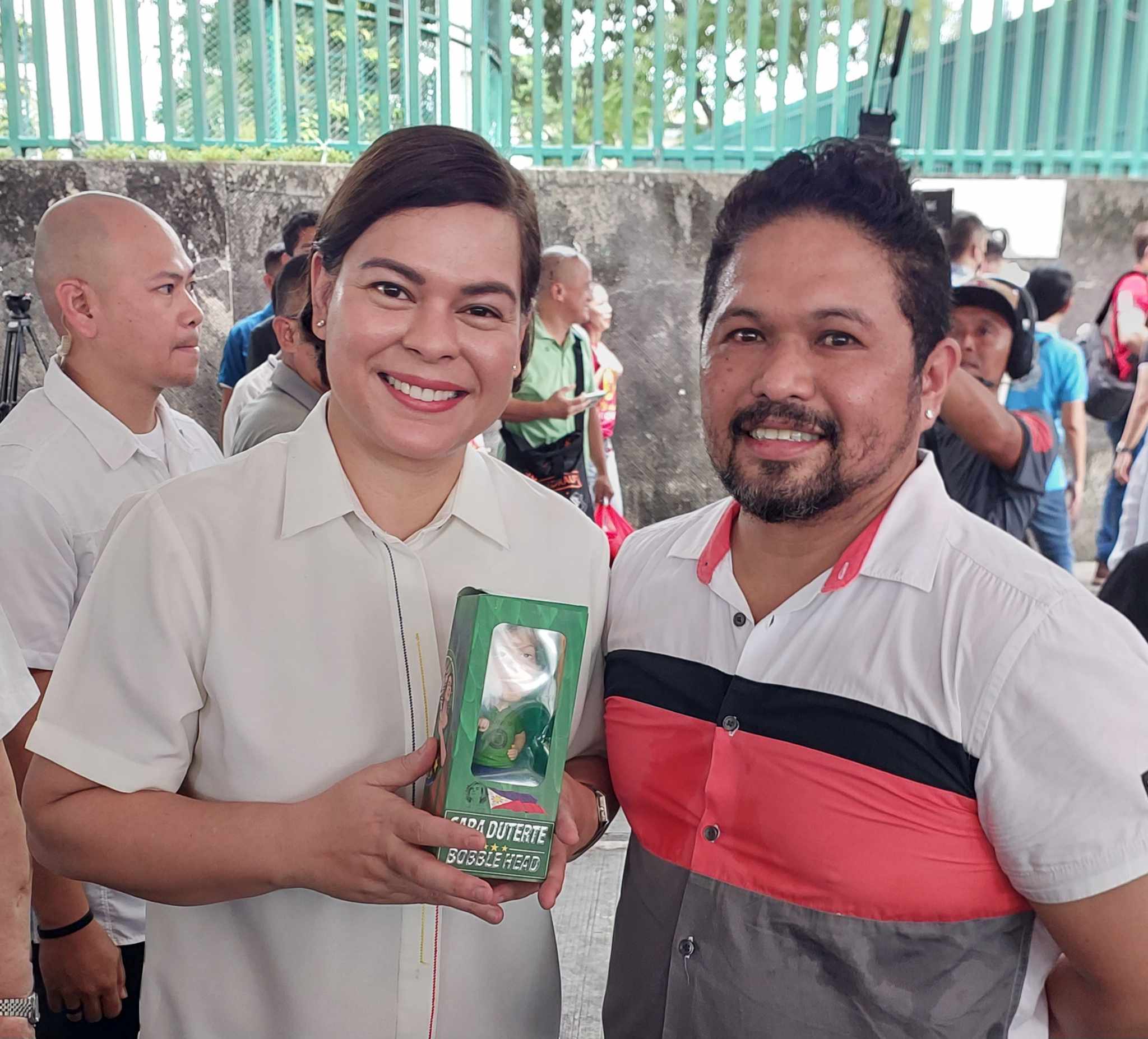 "Her achievements are a testament to the power of hard work and perseverance in adversity," Duterte said.
To show gratitude to Santiago's "remarkable contributions" to the country, the Vice President called on Filipino youth specifically to have a "deep sense of nationalism."
The new Senator Miriam P. Defensor-Santiago Avenue spans North Avenue to Quezon Avenue to East Avenue.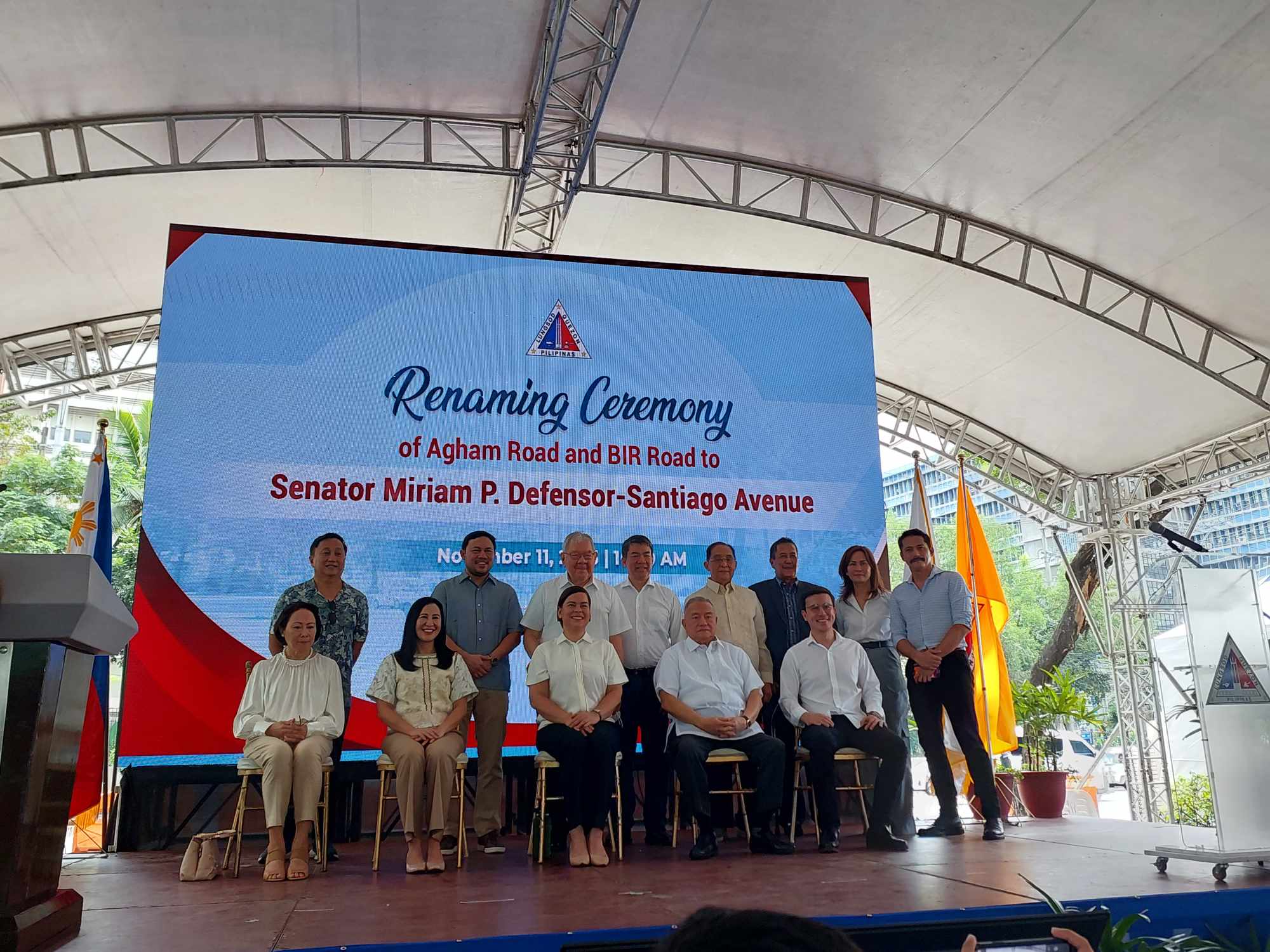 Also in attendance during the event were Quezon City Mayor Joy Belmonte, Quezon City 1st District Rep. Arjo Atayde, Santiago's widower Narciso Santiago, and her sister Linnea Evangelista together with Senators Robin Padilla, Mark Villar and Francis Tolentino.