Award-winning gaming chair specialist Secretlab today announced the official Secretlab VALORANT Collection. 
Collection is the first ever official VALORANT-licensed merchandise. Decked out in the classic VALORANT colors and iconic elements familiar to every fan, the full Secretlab x VALORANT setup screams VALORANT pride for the most passionate fans.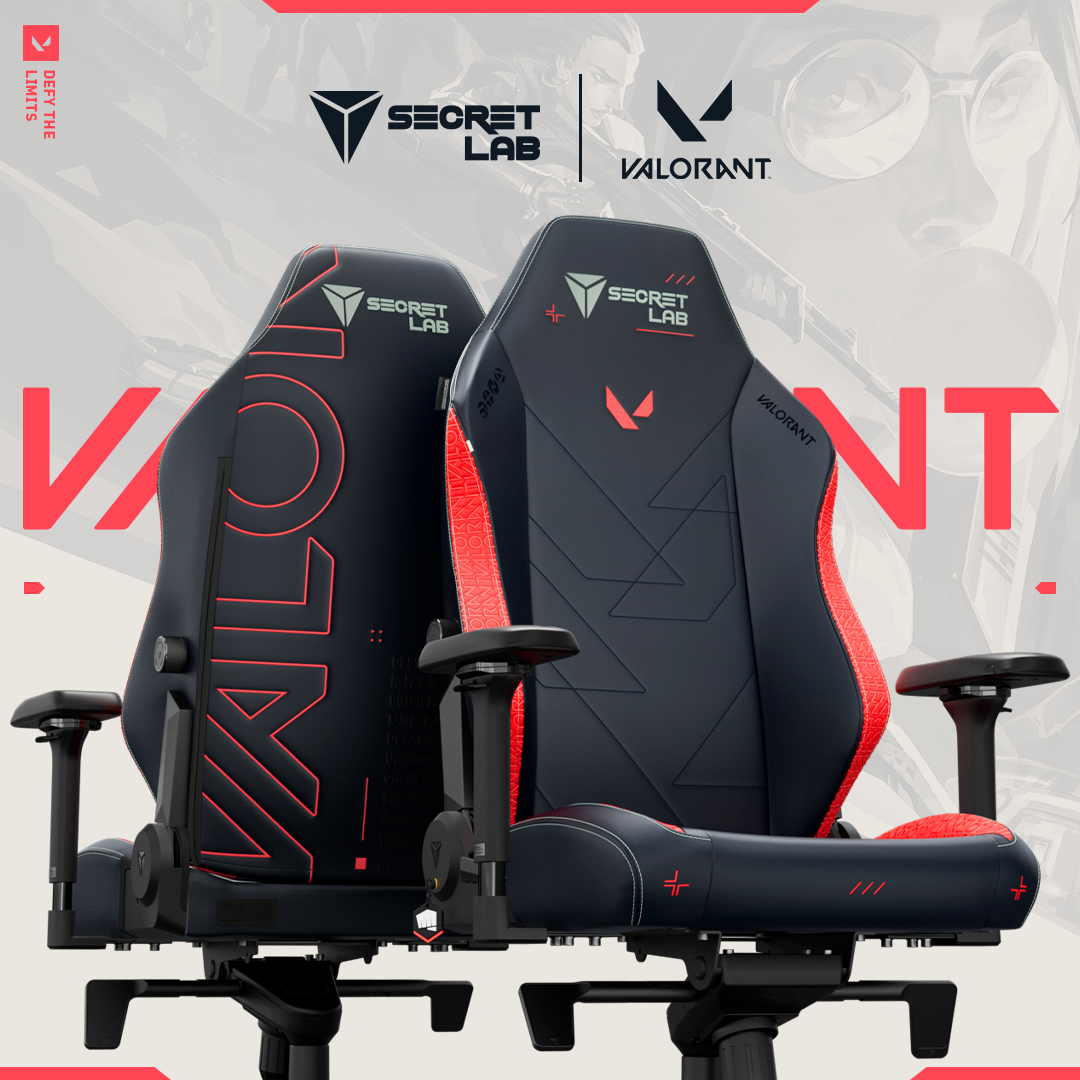 Each chair comes with the Secretlab Riot Fist Bump Gun Buddy Chair Attachment that can be inserted into the side of the chair. Modeled after the elusive Riot Fist Bump Gun Buddy sought after by fans worldwide, the Secretlab VALORANT Edition chair brings the highly-coveted in-game item to real life.
Dressed in the classic navy blue and red VALORANT colors, and with the iconic logo stitched into the backrest and agent classes embroidered on its side wings, the Secretlab VALORANT Edition chair is the hallmark of any
VALORANT agent's battlestation. The game's signature tagline 'Defy the Limits' is featured on the back of the chair in ten different languages, a nod to its unapologetically global mission. Jam-packed with the ergonomic features
of the TITAN Evo 2022, you can now sit sharp and aim sharp for your rank grind in the final act of Episode 5.
Designed to perfectly pair with the chair, the Secretlab Memory Foam Lumbar Pillow VALORANT Edition features the same signature VALORANT colors and elements, bringing even more cloud-like comfort and added support on the road to Radiant.
Made to pair perfectly with the Secretlab VALORANT Edition chair – both in form and function – players can bring the VALORANT world right to their own set up with themed accessories designed specially for the Secretlab MAGNUS Desk.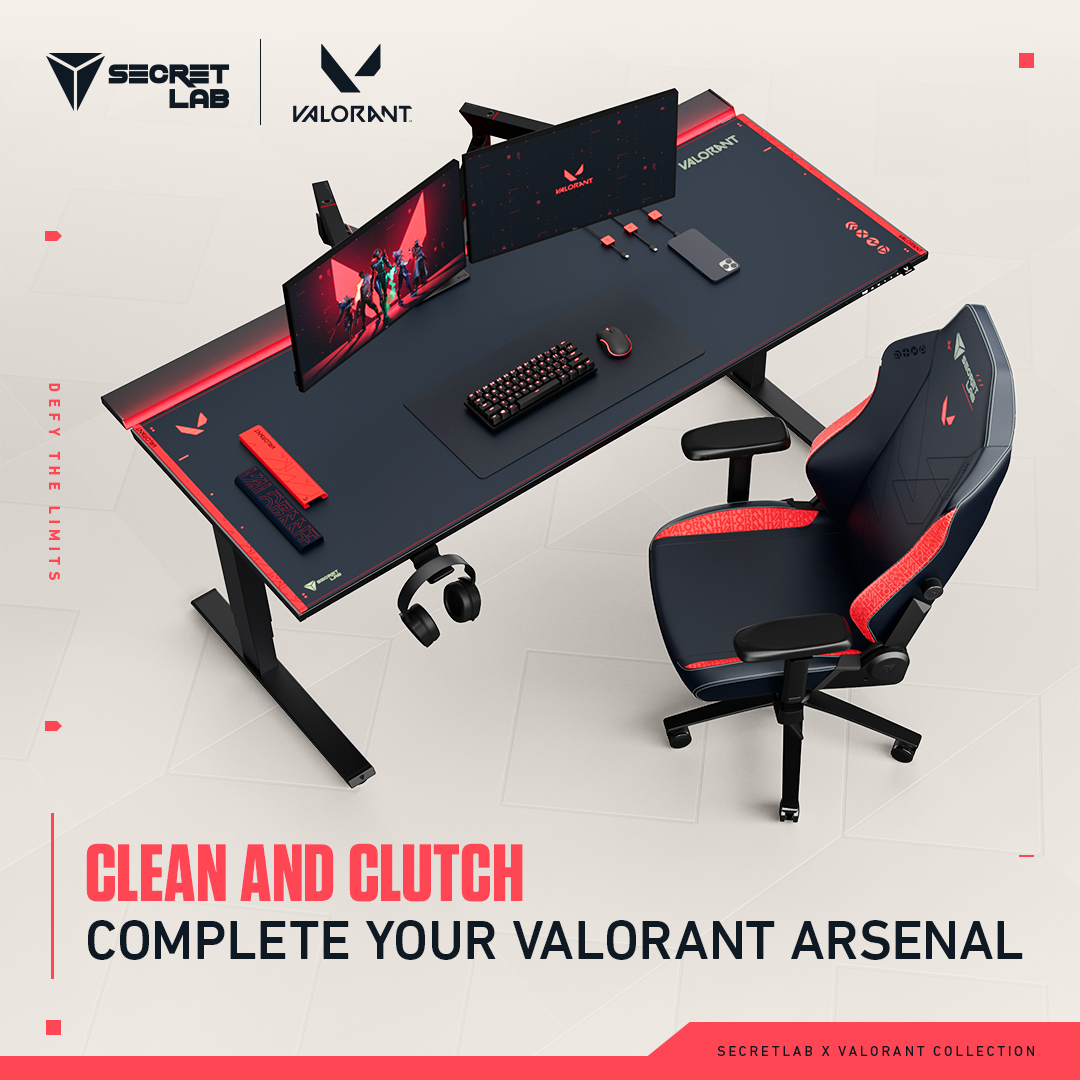 Transform your MAGNUS setup to one geared for battle with the Secretlab MAGPAD™ Desk Mat VALORANT Edition, featuring the same Agent classes embroidered on the mat. Available in both 1.5m and 1.77m sizes, the desk mat is compatible with all MAGNUS and MAGNUS Pro desks.
Keep your cables in check with the Secretlab MAGNUS Cable Management Bundle VALORANT Edition, featuring the signature VALORANT graphical lines and typography imprinted on the cable sheaths, and red cable anchors that will pop against the navy blue of the MAGPAD™ Desk Mat.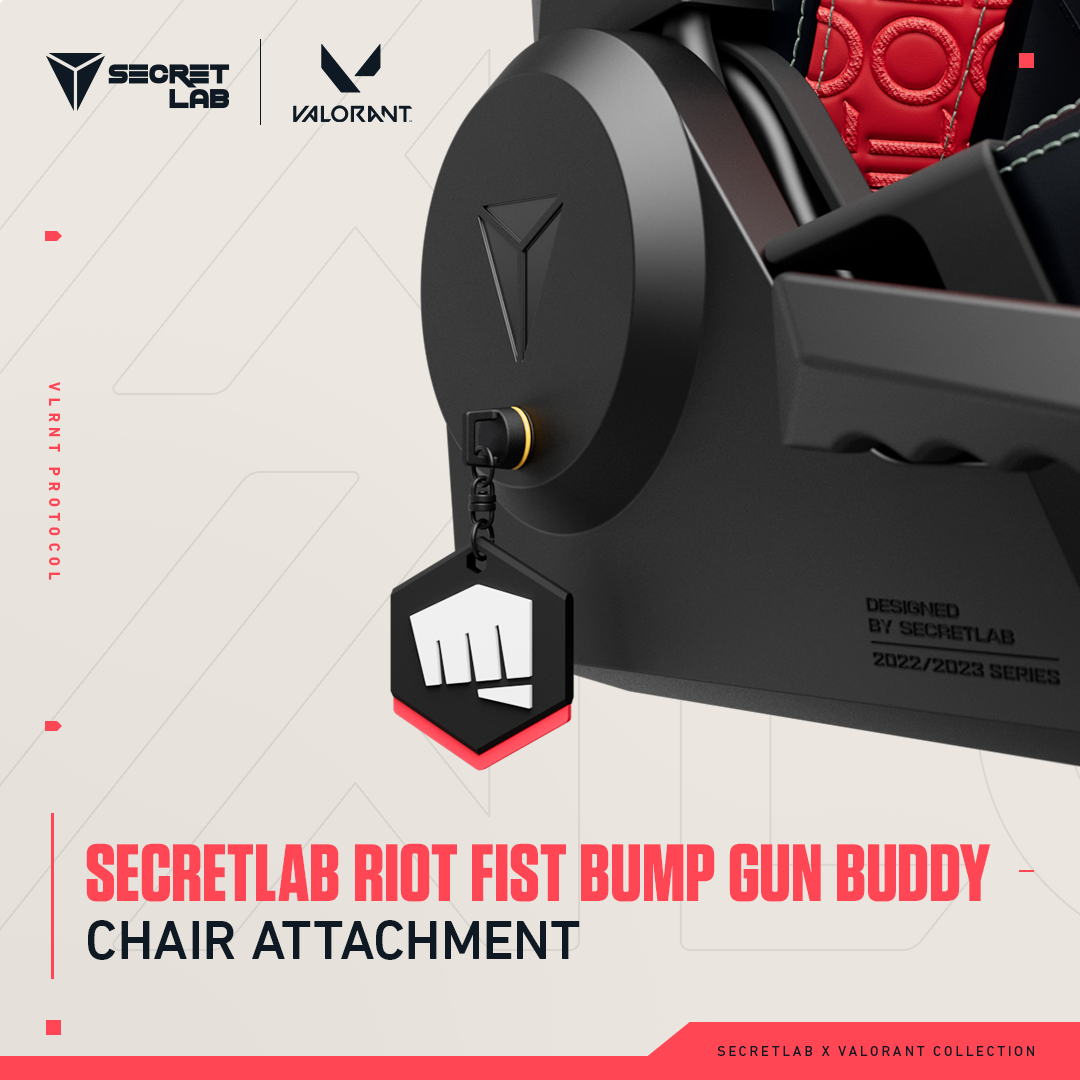 Having celebrated each major event with Riot Games – from the League of Legends World Championship and its major regional leagues to music releases like K/DA's 'ALL OUT' and in-game events such as Star Guardian and
Ruination – an expansion by award-winning gaming chair specialist Secretlab into the world of VALORANT has been a long time coming, and one highly anticipated by fans.
To learn more about us, visit www.secretlab.co, or follow Secretlab on our Facebook, Instagram (@Secretlab) and Twitter (@secretlabchairs) pages.