ALLTV, the flagship channel of Advanced Media Broadcasting System "AMBS," Inc. backed by Manny Villar, has received broadcasts from TV stars and personalities since its September 13 debut, a senior company executive.
AMBS President Maribeth Tolentino recently told The STAR in a live interview that contrary to rumors, they are not actively flirting or actively seeking certain individuals from rival networks to join ALLTV.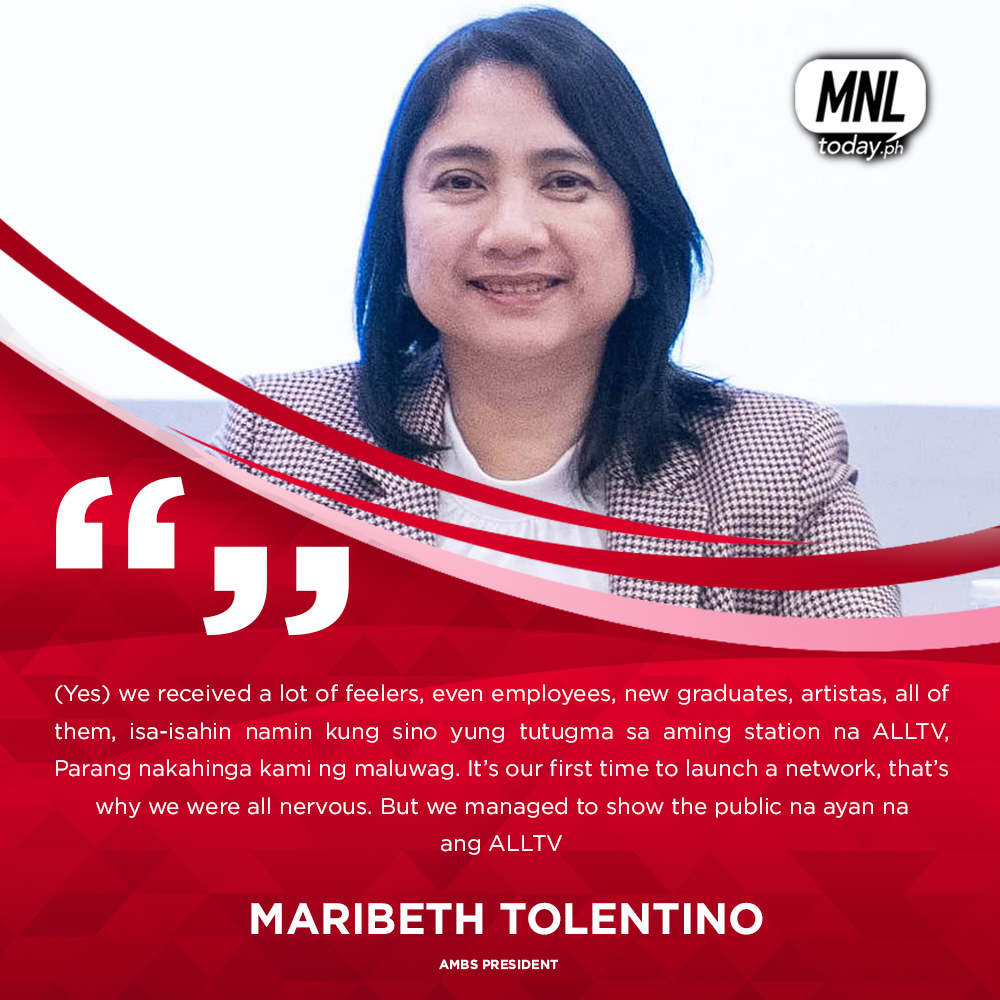 According to Tolentino, the birth pains of a brand-new channel were to be expected. She also stated that they welcomed comments in order to improve, particularly in technical areas.
When she asked how they intend to position ALLTV in the media landscape, as well as what their vision and direction for the channel are, Tolentino said they want to "make people happy" with their programming and present a network that "reaches most Filipinos" because they have the "widest frequency," which she said were the marching orders of business tycoon and former Senator Manny Villar.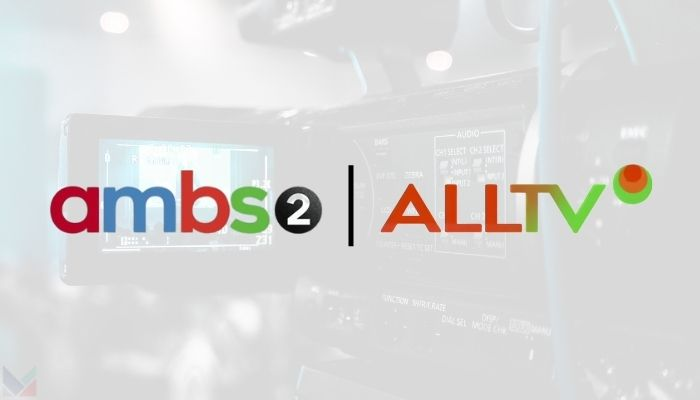 They're targeting February 2023 for the grand launch of the channel. Asked if ALLTV will be more geared towards entertainment than news and public affairs content offerings, Tolentino said, "Let's just say in all aspects… entertainment or news, we want them to feel happy. Hindi siya yung 'pag nakapanood ka parang ang feeling mo ang bigat-bigat ng pakiramdam. So we're studying it thoroughly now… hopefully, mabalanse natin."
Since they wanted to broadcast as soon as possible, ALLTV has ventured into collaborations. They currently have a content license partnership with CNN Philippines for the airing of its news program News Night, from Mondays to Fridays at 6 p.m. They are also working with ABS-CBN by buying their past content like teleseryes. They are also acquiring Korean dramas, for now.