Filipinos naturally love the game of basketball. Ironically, even a sport that requires height, this does not matter. Because when it comes to heart, no one can question our passion to the sport.
That is why the Philippines have been home to some of the best basketball players the world has seen. Though we are still hoping to land a homegrown talent for the biggest stage, which is the NBA, our "kababayans" are already strutting their mettle in different leagues around the world.
Beyond our local basketball tournaments like the Philippine Basketball Association (PBA), Maharlikang Pilipinas Basketball League (MPBL), National Basketball League (NBL) and a myriad of other commercial leagues including Makati's finest, DREW LEAGUE PILIPINAS, Pinoy ballers cannot be contained to show the world what we are made off.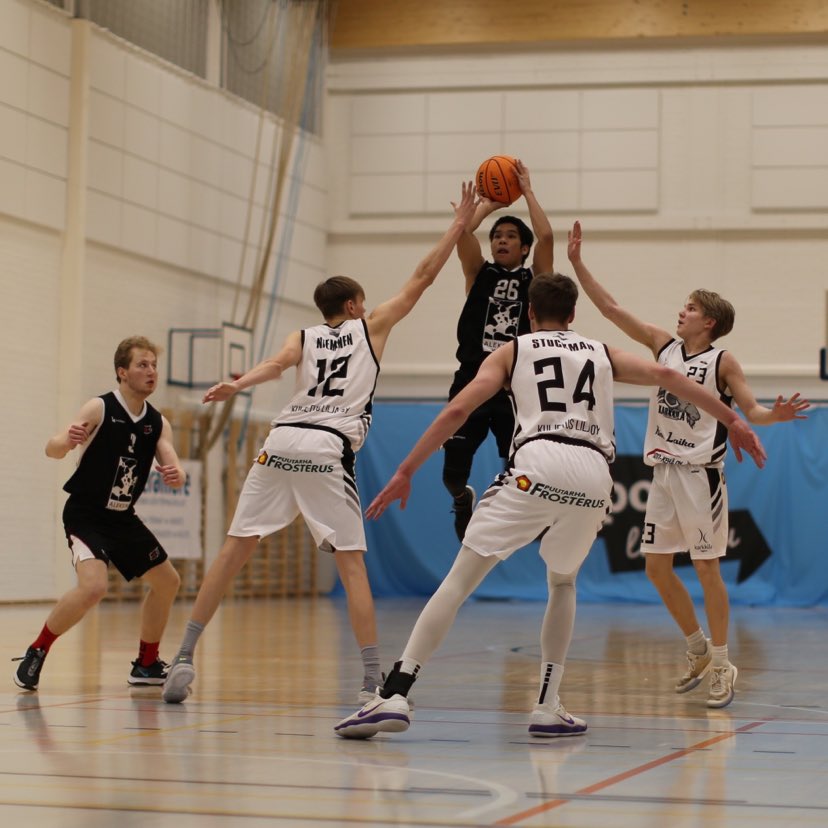 Take for example the case of Leo Fajardo. Our kababayan who is now a resident in Helsinki, Finland, this 22-year old point guard is starting to make heads turn with his basketball skills.
No less than Coach Drew Bantug, founder and commissioner of Drew League Pilipinas who contacted this writer and shared how this 5'9 Fajardo are becoming a problem to the opposing teams.
It was a chance encounter with Fajardo as Coach Drew and his team in Finland got a chance to play against this player on the rise. During their match-up in Toolon Vesa Cup, the diminutive point guard made waves by beating Coach Drew's team by just three points. It was a match-up that benefited basketball fans that side of Finland.
​From offense, to defense, Fajardo is the complete package. Outside or inside, definitely he's got game. His video highlights will show you how skillfull he is, operating from the different .
Now on its third year, Fajardo is currently headlining the Men's 1st Division in the Finnish Basketball Association. Leo Fajardo plays for the Espoo Basketball Team (EBT), also based in Finland.
Our Kababayans who are now based in Finland are full support to Fajardo's continues impressive performance and hopefully, someday, he will get the nods of local or international scouts to play in other international tourneys.
As for us, we hope to meet Fajardo someday, and perhaps have a "papawis" game or two with the Wednesday Group team of Engr. Jesse only to witness and meet first hand, our proud and skilled kababayan who is putting the Philippines in the basketball map of Finnish Basketball Association.