This writer is a proud resident of Taytay. I he was born here in 2000. I have many fond memories of this simple, fast-developing city of Rizal.
During a coverage, we were assigned to have a side trip in Taytay Tiangge , which showcases the famous Tiange. But as we all know, the act of shopping can be very burn out. It's good that Tiangge has a variety of food options in addition to a variety of clothing options. Just like a typical pinoy, I also like to eat other kinds of Tusok-tusok. Here you can find sorbets also known as Dirty Ice Cream, Kwek-kwek, Sweet Corn, Siomai and Buko Juice.
Taytay Rizal known as the Garments Capital of the Philippines. It is the 1st class municipality in the province of Rizal. Also, it has made a mark on the clothing industry through its famous Taytay Tiangge.
"Tiangge" is a Filipino term that translates to "flea market" or "bazaar" in English. Most of the resident occupations are related to delivering different types of clothing such as blouses, trousers, dresses and the clothing itself at very low cost.
Together with Ms. Pau aka Pau the Explorer, we accept the 300 pesos challenge to taste the different kinds of Food trip in Taytay Tiangge.
What we love about Taytay tiangge is the food section which looks like a mini food court! After walking and shopping for hours, it was a relief to just sit down and eat. There are several food vendors outside the tiangge too.
The best food is on the street, not in fancy places. Street food has become a major food category, especially when it comes to Filipino cuisine. Because it is affordable, convenient, and a great way to learn about a country's culture.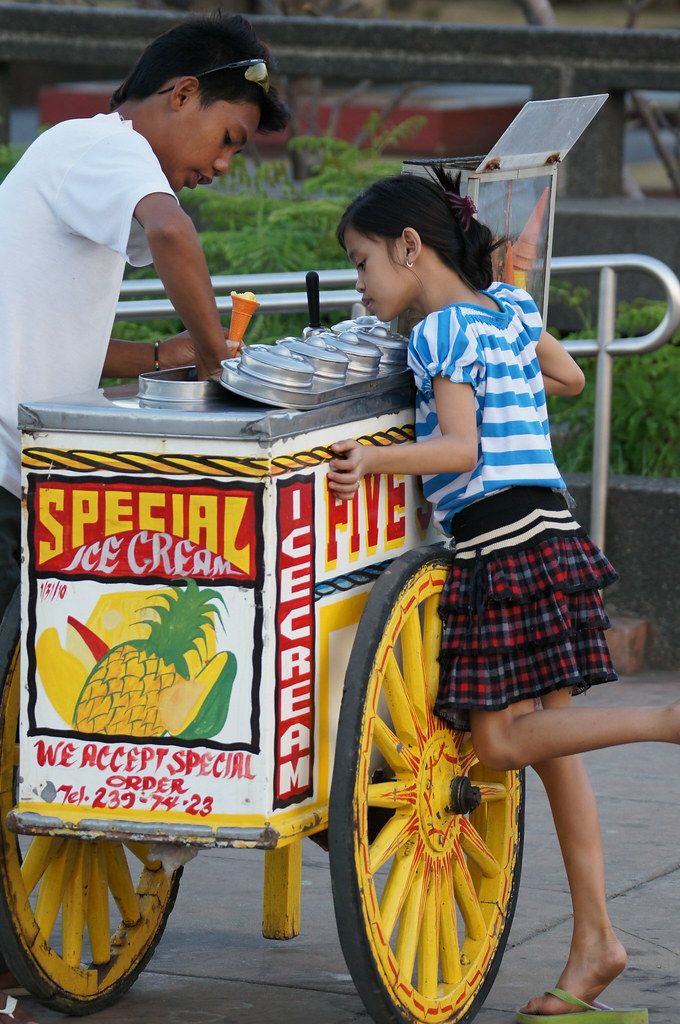 Sorbetes, more populary known as Dirty Ice Cream, is not dirty and I think it was just exaggeration because it lacks the more regulated sanitary requirements that ice cream in tubs has. People got used to calling this dirty ice cream and not sorbets.
A popular Filipino street food, Kwek Kwek are boiled quail eggs dipped in a vibrant orange batter before they are deep-fried until crispy. In the Philippines, you can usually find them amongst other fried goodies such as fish balls and chicken balls.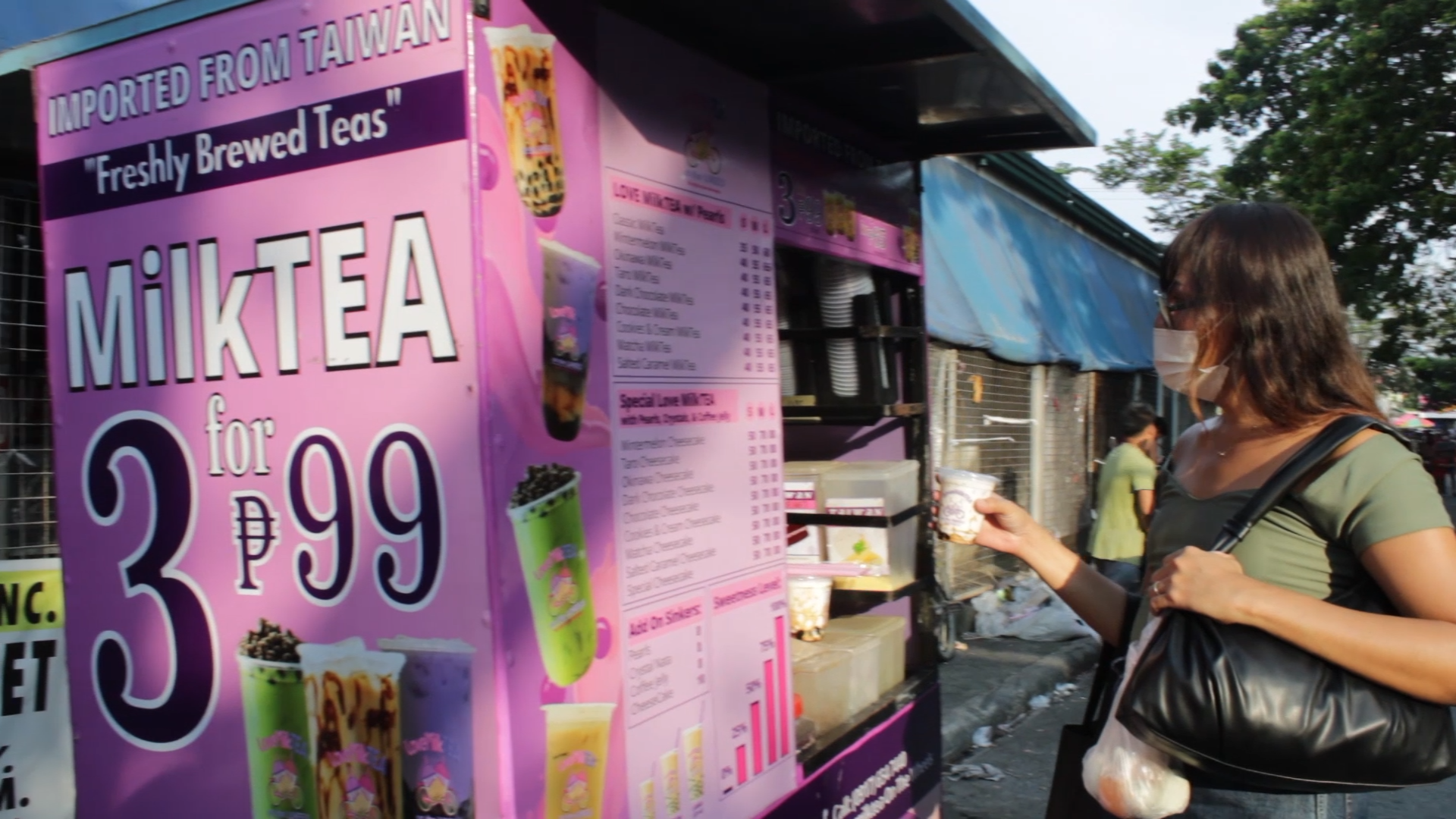 Milk Tea is a refreshing flavored iced tea with tapioca balls at the bottom. But here in Taytay Tiangge, I discover the 3 for 99 milktea. What I love about this milktea is that they have a lot of flavors and combinations that cannot be found in other milk tea shops; also they sell their drinks a lot cheaper than other brands.
In the Philippines, the options for street food tours are endless. With colorful names and simple yet delicious flavors, Filipino street food is certainly iconic and a must experience on any Philippine food tour.