The Philippine Olympic Committee (POC) is lending a helping hand to track legend Lydia de Vega-Mercado, who is in currently fighting the Big C.
De Vega is confined at the Makati Medical Center fighting Stage 4 breast cancer, an ailment diagnosed in 2018 but was kept under wraps that she didn't show any sign of the dreaded disease when she joined her fellow former Filipino sports greats carry the country's colors during the opening ceremony of the 30th Southeast Asian Games in 2019.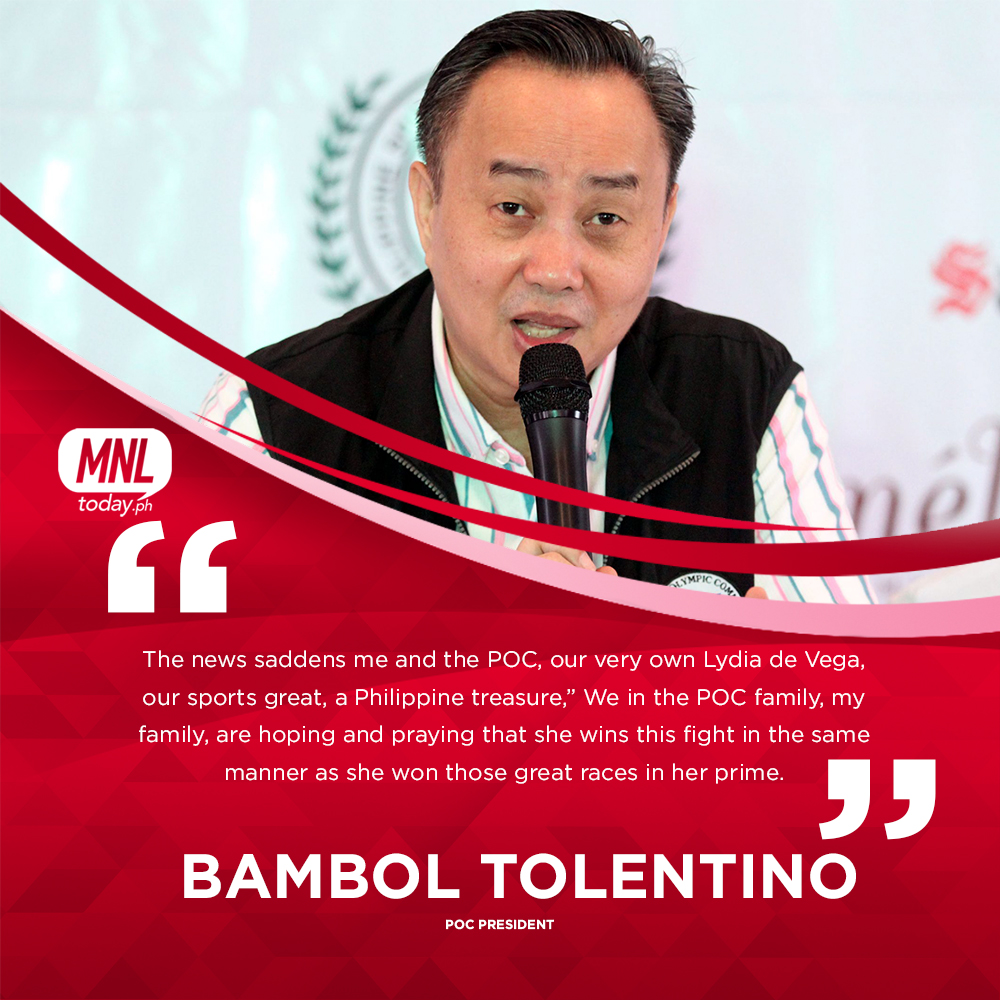 The POC Board approved a P100,000 medical assistance for De Vega, with Tolentino adding another personal contribution of P100,000 for the sports heroine's hospital needs.
Prayers and support also poured shortly after Stephanie, daughter of De Vega, announced her condition on social media. Other sports personalities also showed support including past and present volleyball players like Melissa Gohing, Gretchen Ho, Jem Ferrer, Mika Reyes, and Charo Soriano, to name a few. Stephanie played volleyball for La Salle during her collegiate years, as well as in the Premier Volleyball League.
Lydia De Vega Mercado's contribution to the Philippines cannot be denied making her one of the country's sports icons, being hailed as Asia's fastest woman in the 1980s.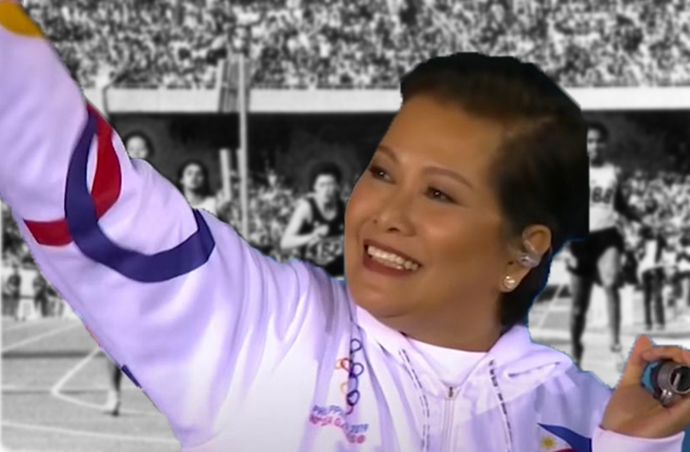 She competed in the 1984 Los Angeles and 1988 Seoul Olympics and has won numerous accolades in the Asian Games, Southeast Asian Games and the Asian Athletics Championships She first made an impact in the 1981 SEA Games held in Manila with a gold-medal feat in the 200 and 400-meter events exceeding records sets at the Asian Games.
With additional reports: Malaya Business Insights, The Manila Bulletin, Kristel Satumbaga-Villar