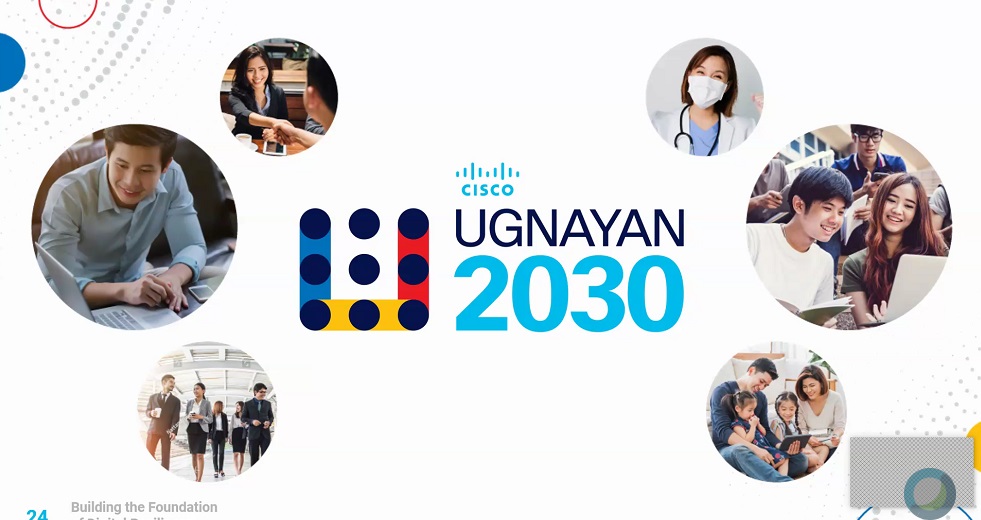 Cisco Philippines is eyeing more collaborations with government institutions for the utilization of technology in helping the country's recovery.
Cisco Philippines officer-in-charge and managing director Robin Llamas said Cisco, as a global leader in technology, is committed to public-private coordination to make a positive impact on the people in the communities that it serves, while also driving an inclusive future for all.
"We are developing digital solutions that are designed to help various industries and communities cope with the accelerated digital adoption and thrive in a digital-first future," Llamas said. "In line with Cisco's commitment to providing accessible and secure technology, Cisco is open to partnering with institutions to acquire solutions and implement pilot runs so technology can be universally accessible to all Filipinos and economically beneficial for the recovery of the country," he added.
Through Cisco's country digital acceleration program called "UGNAYAN2030," the company hopes to build the foundation of digital resilience by improving digital literacy, accelerating digitization and strengthening local capacities for innovation. Through this program, Cisco has implemented several projects like the Cisco-PLDT joint 5G trial, which provided a trial lab for 5G technologies, and the critical infrastructure cybersecurity assessment to study the security framework of select government agencies.
Cisco also worked with local government units to build the infrastructure for smart cities and aided the Department of Health with digital healthcare solutions at the onset of the pandemic.
During the start of the government's pandemic programs, Cisco also provided the Meraki COVID vaccine distribution solution, which is designed to ensure the security and maintenance of critical conditions for the storage and transportation of vaccines through sensors and AI technology.
"Opportunities for economic and societal change make partnerships between the public and private sector critical. This is why, at Cisco, we welcome every chance to work with the government towards digital resilience and an inclusive future for all," Llamas said.
"The pandemic has impacted businesses as well as the economy. However, we also saw that those with the right connectivity, digital infrastructure, and remote work technologies thrived. Collaboration between stakeholders from the private and public sectors is critical to boost growth as we work towards a post-pandemic recovery. With this, Cisco will continue to develop initiatives that aid in digital resilience and inclusivity through insight-driven IT innovation," he said.
With additional reports: The Philippine Star, Richmond Mercurio
Image Source: Cisco PH, news bytes