MAZDA keeps the spirit alive of its celebrated roadster with the recent Philippine introduction of the 2022 edition MX-5. The automaker claims the latest iteration now delivers an even more enjoyable, comfortable, and connected driving experience with a new color, trim changes, and drivability enhancement.
The portal now presents 76 possible combinations for the 2022 MX-5. The six-speed Skyactiv Drive automatic and manual transmissions are available in Soft-Top and Retractable Fastback body styles. Moreover, the fabric material for the Soft-Top MX-5 is available in Black or Dark Cherry color options. As for the RF (Retractable Fastback) styling, a body-colored or black roof is optional for the AT variants. In contrast, the black roof is for the MT RF.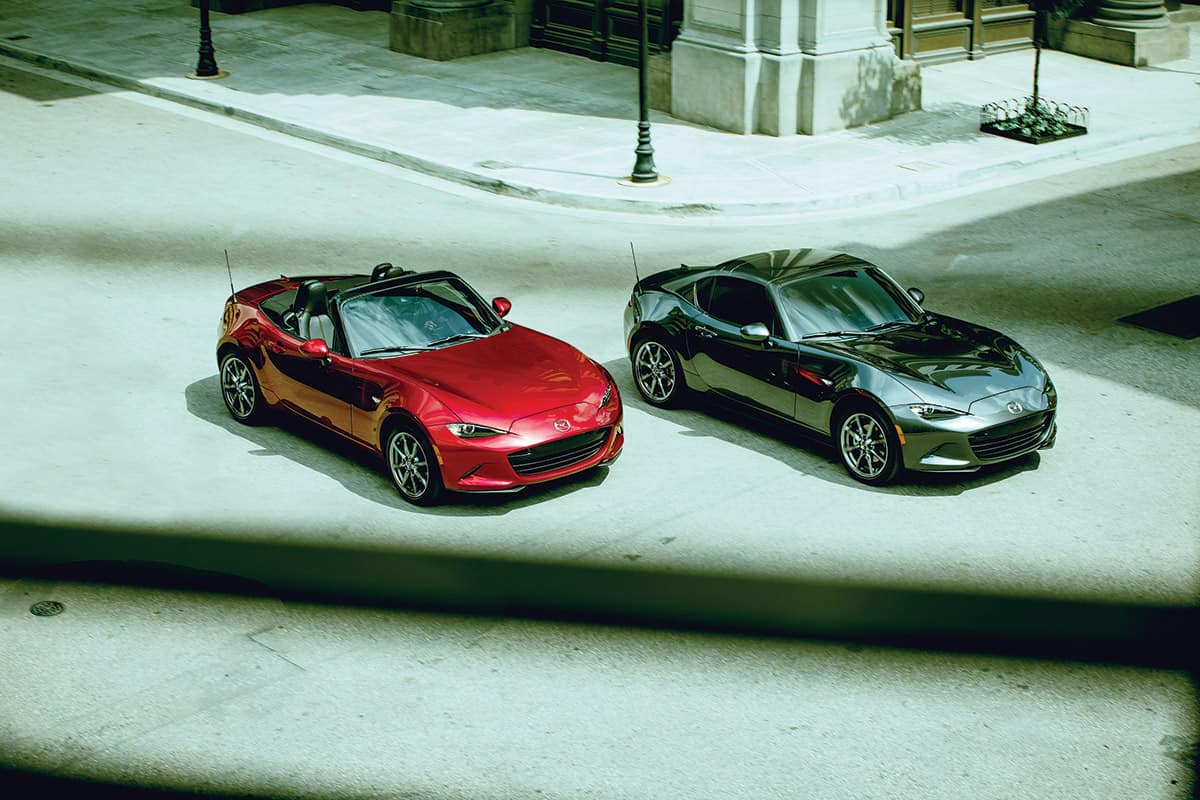 The Mazda MX-5 Club Edition will now be available in the Soft-Top for the first time. Similar to the RF, the 2022 Soft-Top MX-5 Club Edition also features the signature Recaro sport bucket seats, and lightweight 17-inch Dark Finish BBS Forged Wheels. The MT MX-5 Soft Top and RF variants are equipped with Bilstein Sports Dampers.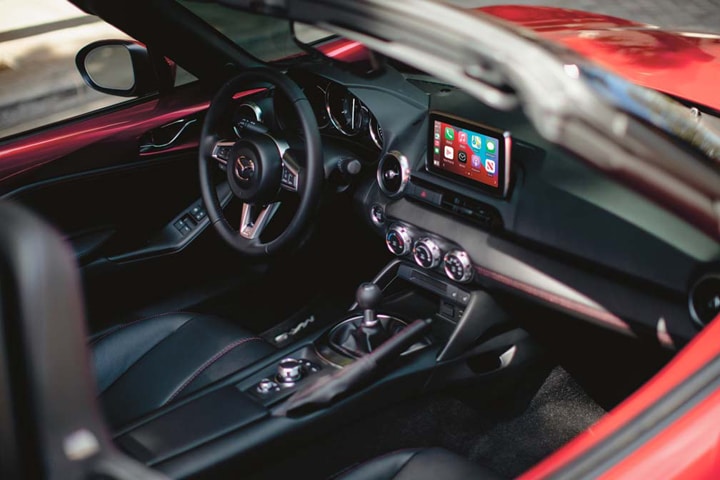 Aside from the existing traditional Black Leather trim, the 2022 MX-5 now offers an option for the new Terracotta Nappa leather seats. This premium, vivid and rich brown hue is smooth to the touch leather. The material creates a warmer and more refined endowed cabin, soothing both driver and passenger senses. Further, there is intricate contrast stitching on seats, door panels, steering wheel, hand brake, and gear levers for that timeless quality and fine craftsmanship.
To further enhance the Spirit of "Jinba Ittai," Mazda integrated the groundbreaking Kinetic Posture Control (KPC) feature. This new and unique technology to the 2022 MX-5 aims to provide a more integrated and stable turning posture even when cornering at high speed without adding extra weight to the vehicle.
For 2022, the Mazda MX-5 is now available with a new body-color Platinum Quartz Metallic, replacing the Arctic White shade. It features a silky white finish that has a quartz-like translucency. The new color also exudes a renewed sense of class and elegance, making it stand out.
As a standing Mazda offer, all MX-5 models ordered through the "Build Your MX-5" online portal come with the benefits of Mazda Philippines's 5-Year Free Service Plan. It covers the expenses of periodic maintenance at either 6-month or 10,000-kilometer intervals, for up to 5 years or 100,000 kilometers, whichever comes first. Moreover, Mazda offers peace of mind on PMS budgeting and costs inflation concerns during the ownership experience. With its 3-Year Bumper-to-Bumper Warranty, owning an MX-5 continues to be enriching and fulfilling experience.
Image Sources: Wheels. PH
Sources: Business Mirror