Some people are saying that the low number of COVID-19 cases is a result of the upcoming elections and not because of the government's effort in addressing the pandemic with vaccines and boosters.
Kidding aside, it has come to the attention Presidential Adviser for EntrepreneurshipJose Ma. "Joey" Concepcion 3rd is worried about the low number of booster shots administered to eligible recipients. Add to this, a possible surge if Fillipinos will become complacent.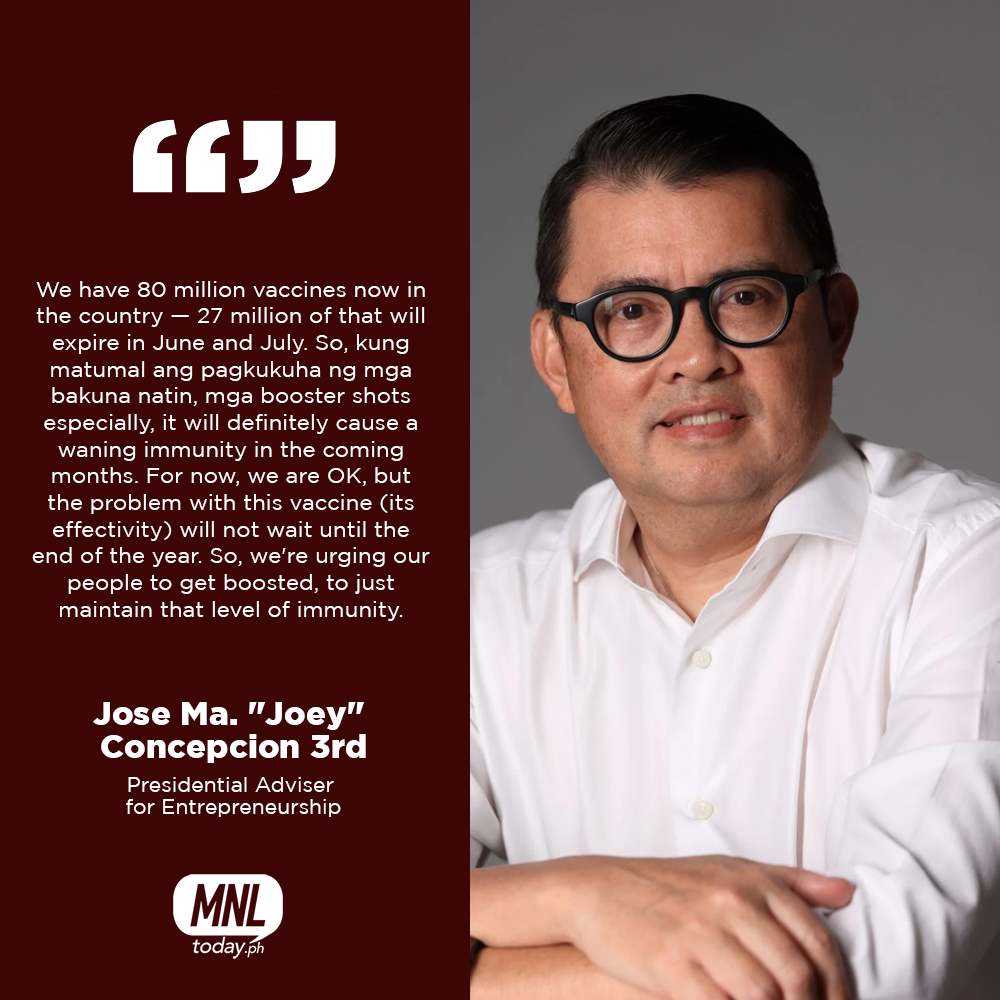 From the surge after Christmas 2021, the Philippines has shown a tremendous improvement when it comes to COVID-19 counts.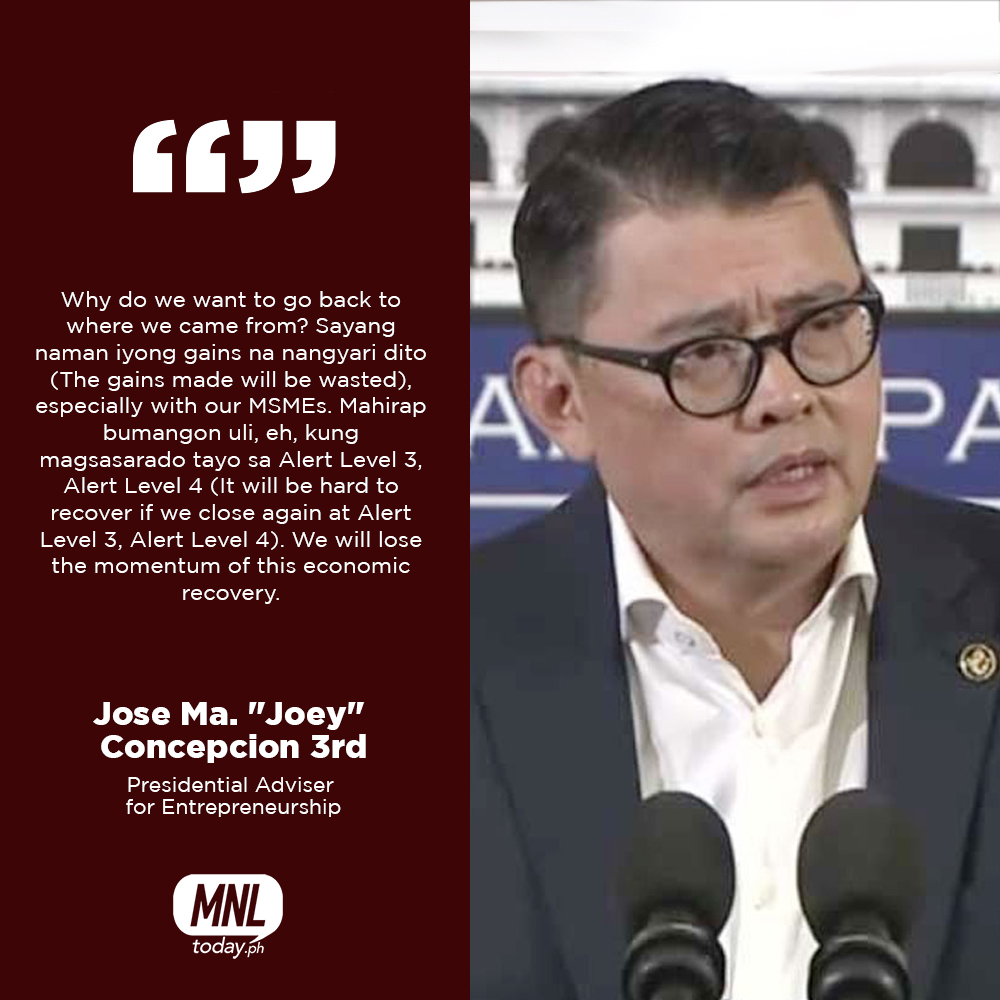 The official renewed his appeal to the public to heed the call of the government to get their booster shots to prevent another big wave of Covid-19 cases like the ones happening in China, South Korea, Thailand, Italy, France and the United Kingdom.
"There is always that risk. That's why we are really urging our citizens, especially those who have not gotten the first booster shot, to get at least the first booster shot. Kasi dalawang booster shot iyan (There should be two booster shots), they're approving the first and the second booster shot. And iyong mga (For those ages) 5 to 11, 12 to 17 are still being reviewed," Concepcion said.
With additional reports, The Manila Times, Kristina Maralit
Image Sources: tatlerasia.com, onenews.ph, beta.tourism.gov.ph