The Nacionalista Party (NP) has formally declared its support for the candidacies of Ferdinand 'Bongbong' Marcos, Jr. (BBM) for president and Davao City Mayor Inday Sara Duterte for vice president in the May 2022 elections.
In a statement signed by NP President Manny Villar, the party backed the tandem of BBM and Mayor Sara based on their qualifications and for harping on the importance of unity in nation building.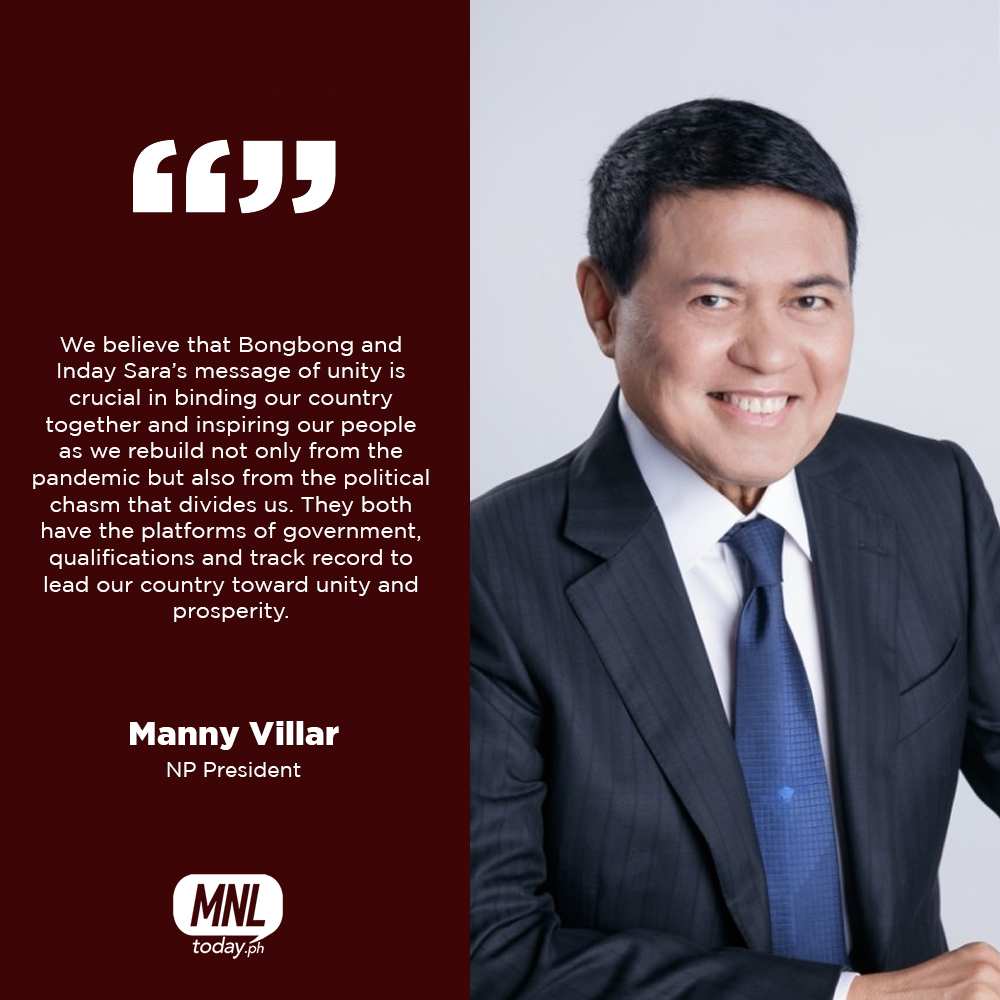 BBM launched his presidential bid anchored on the message of unity, stressing that even if Filipinos have different views and beliefs, he is certain that we can all agree that we love the Philippines. From there, he said, we can all work together for the benefit of the nation. He has also been emphasizing the need for unity as a first step to overcome the crisis brought about by the pandemic.
On the other hand, BBM's VP candidate Davao Mayor Inday Sara Duterte said that it is easier to be united if we all look at and treat each other equally. Like the younger Marcos, throughout the campaign, she has been encouraging their supporters to promote positive campaigning.
She said that those who campaign for the Marcos-Duterte tandem should just throw a "UniTeam burger" at those who seek to cancel them. This is similar to the famous Filipino saying: "Kapag binato ka ng bato, batuhin mo ng tinapay," which encourages to reciprocate hate with love.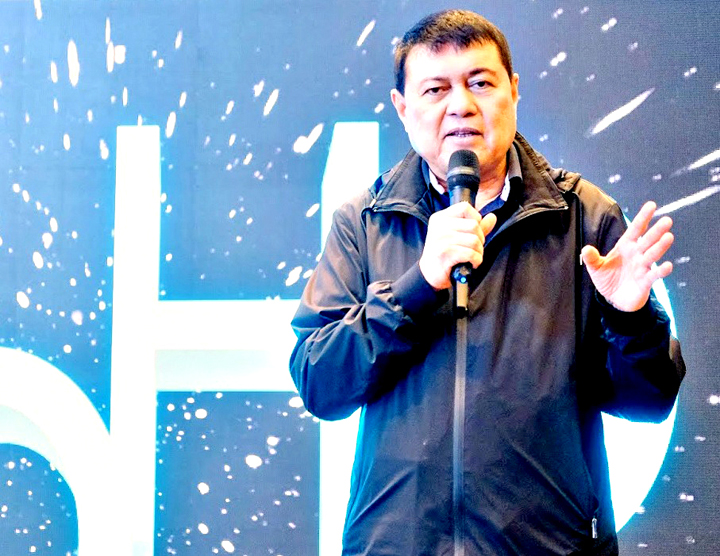 The Nacionalista Party's endorsement of the BBM-Sara tandem adds strength to the UniTeam campaign, which has already received support from different political parties, personalities, and organizations from various sectors.
The overwhelming support is also evidenced by the warm welcome of Filipinos in every campaign destination of the UniTeam. Locals would go out of their homes to meet BBM and Mayor Sara in the motorcades and hundreds of thousands would attend the campaign rallies.
This is a clear indication that the UniTeam's call for unity, as well as the promise to sustain the growth and development spurred by the current administration of President Rodrigo Duterte, is well received by many Filipinos.
With additional reports: mb.com.ph, Anna Mae Lamentillo
Image Sources: primer.com.ph, businessmirror.com.ph, newpost.com.ph