The University of the Philippines (UP) and the De La Salle University (DLSU) were the only higher education institutions from the Philippines included in the Times Higher Education (THE) World University Rankings 2022.
For the third consecutive year, UP was able to stay at top 1000 best universities in the world with the rank of 601- 800. Meanwhile DLSU ranks dropped below 1000, with the rank of 1201+.
But there was another university who was able to get listed. For the first time, the Ateneo de Manila University manage to get into the list as one of the best universities in the world, but sadly they we're able to get into a rank.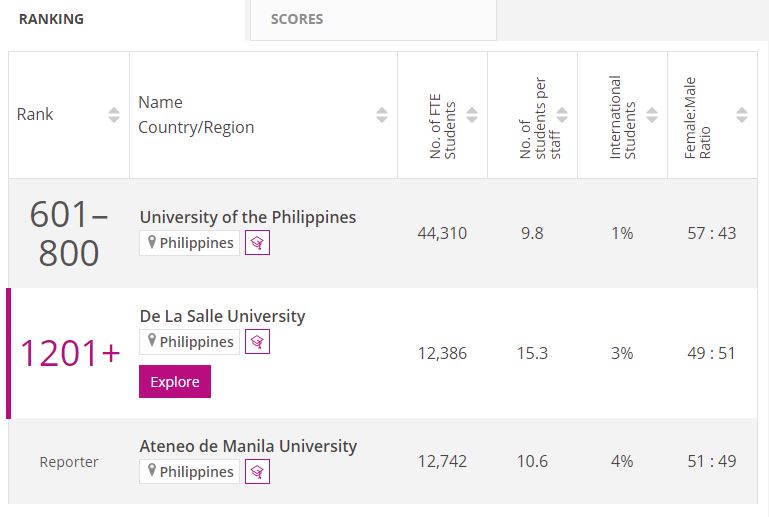 The pandemic surely hit the rankings but it doesn't mean the said universities quality of education drops. It just happened there were good universities manage to made an early come back.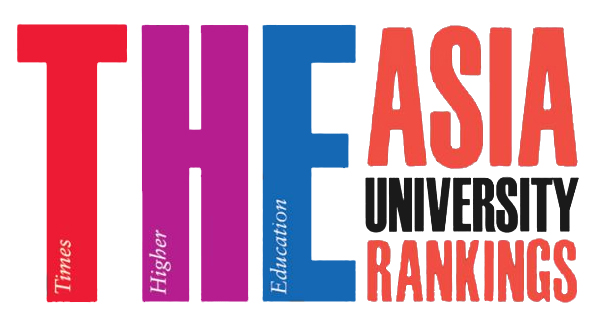 Based on Times Higher Education (THE) 2022 rankings, they include more than 1,600 universities across 99 countries and territories, making them the largest and most diverse university rankings to date. They based the rankings with a table of 13 carefully calibrated performance indicators that measure an institution's performance across four areas:
Teaching,
Research,
Knowledge transfer
and International outlook
This year's ranking analyzed more than 108 million citations across over 14.4 million research publications and included survey responses from almost 22,000 scholars globally. Overall, we collected over 430,000 datapoints from more than 2,100 institutions that submitted data.
Trusted worldwide by students, teachers, governments and industry experts, 2021 year's league table provides great insight into the shifting balance of power in global higher education.
Sources: timeshighereducation.com
Image Sources: timeshighereducation.com, apru.org