School-in-a-Bag is a portable digital classroom designed to facilitate learning in basic education in remote areas without electricity. It utilizes mobile technology coupled with an innovative 21st century teaching pedagogy and K+12 content to enable learning.
School-in-a-Bag is suitable for schools located in remote areas with elementary and high-school offerings, multi-grade classes and WITHOUT electricity and internet signal.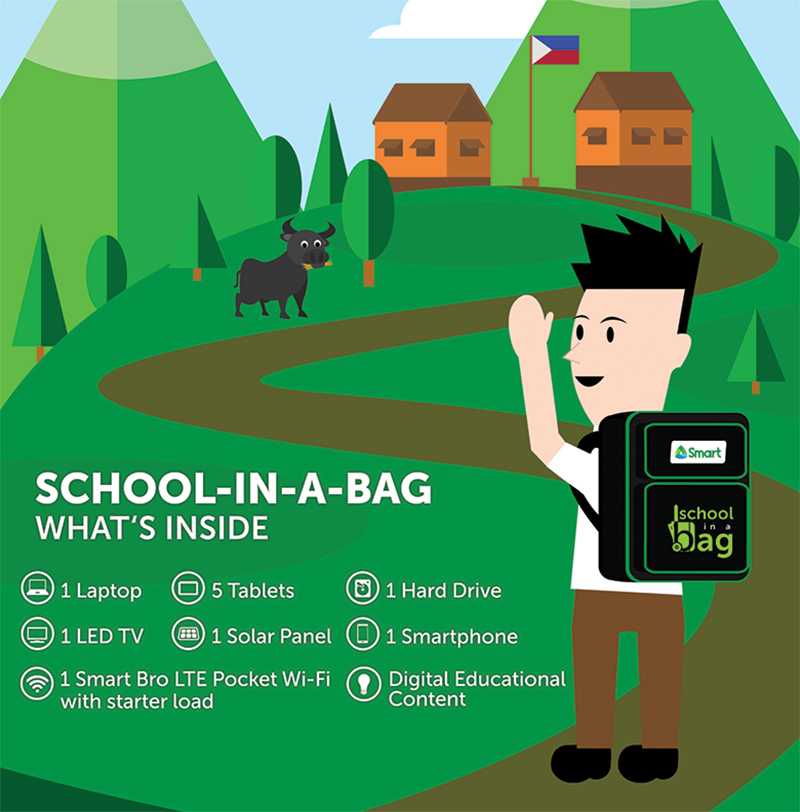 More remote schools have been reached by Smart Communications, Inc.'s mini portable classroom School-in-a-Bag, bringing learning technologies to far-flung areas to help facilitate quality basic education in last-mile schools.
To become a School-in-a-Bag sponsor visit Smart's Website for more info.
Source: smart.com.ph
Image source: smart.com.ph