Starting April 1, public utility buses and closed van delivery trucks will again be able to use the elevated Skyway system–paving the way for faster, more efficient commutes and transport of goods between northern and southern Metro Manila.
San Miguel Corporation (SMC) subsidiary Skyway O&M Corporation (SOMCO) announced that following completion of major construction works, all Class "2" vehicles–primarily buses and closed vans exceeding 7 feet in height and with valid Autosweep RFID stickers–will be allowed on the entire elevated Skyway system, comprised of Skyway 1, 2, and 3.
Previously, these types of vehicles were temporarily restricted from using the Skyway for safety reasons, as construction of the South Luzon Expressway (SLEX) elevated extension in Muntinlupa, necessitated the use of a temporary steel access ramp at the Alabang viaduct. The steel ramp, which was in use for around two years, was only intended for light vehicles.
With the lifting of the restriction, buses can now enter and pass through the Skyway elevated sections spanning Alabang to Bicutan (Stage 2), Bicutan to Buendia (Stage 1), and Buendia to Balintawak (Stage 3). They can also access the new SLEX elevated extension, and NAIA Expressway.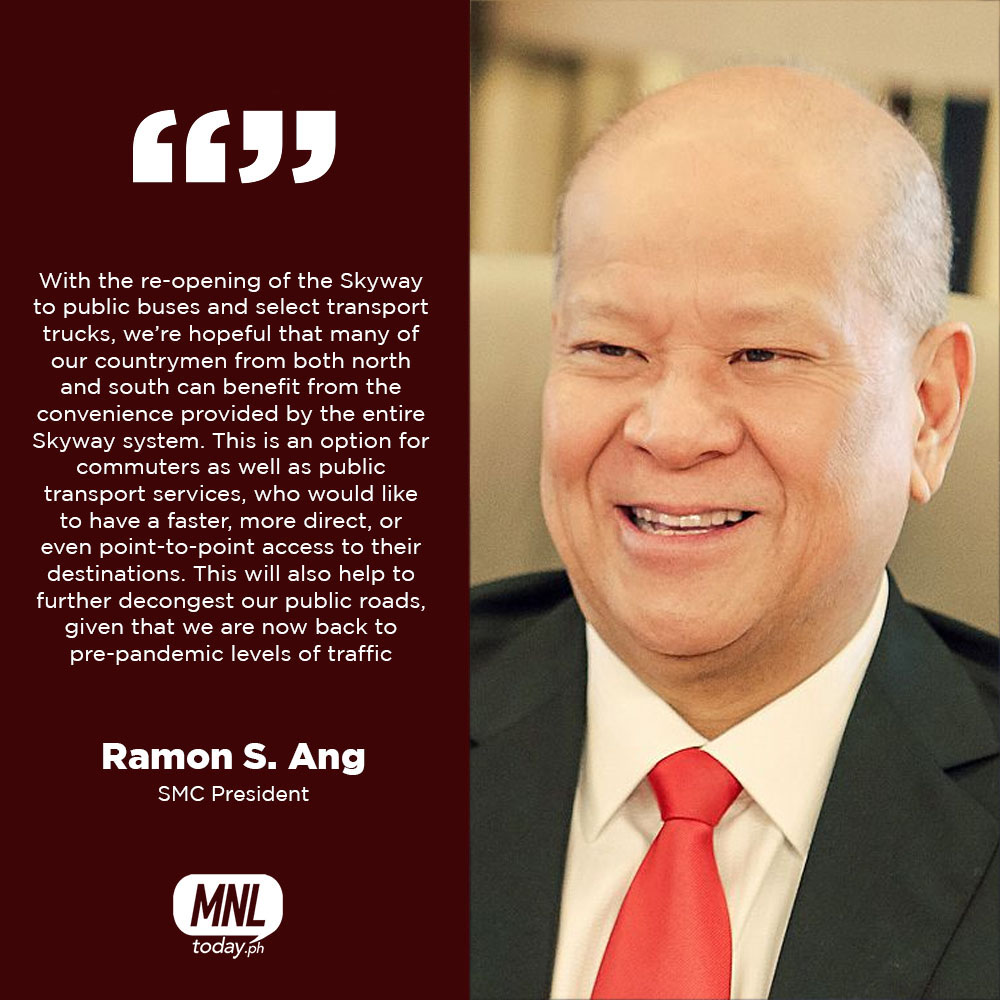 Strict rules will be imposed to maintain smooth traffic flow and ensure the safety of all Skyway motorists. SOMCO has released the guidelines for the vehicles, to ensure smooth travel across the Skyway system.
Dedicated lanes for Class-2 vehicles will be provided in the following locations, to avoid long queues in the toll plazas:
QUEZON AVENUE NB/SB
MAIN PLAZA SUCAT AREA
QUIRINO NB/SB EXIT
DR. A. SANTOS
DOÑA SOLEDAD
BUENDIA NB/SB
DEL MONTE NB/SB
G. ARANETA NB ENTRY
NAGTAHAN NB/SB
NAIAX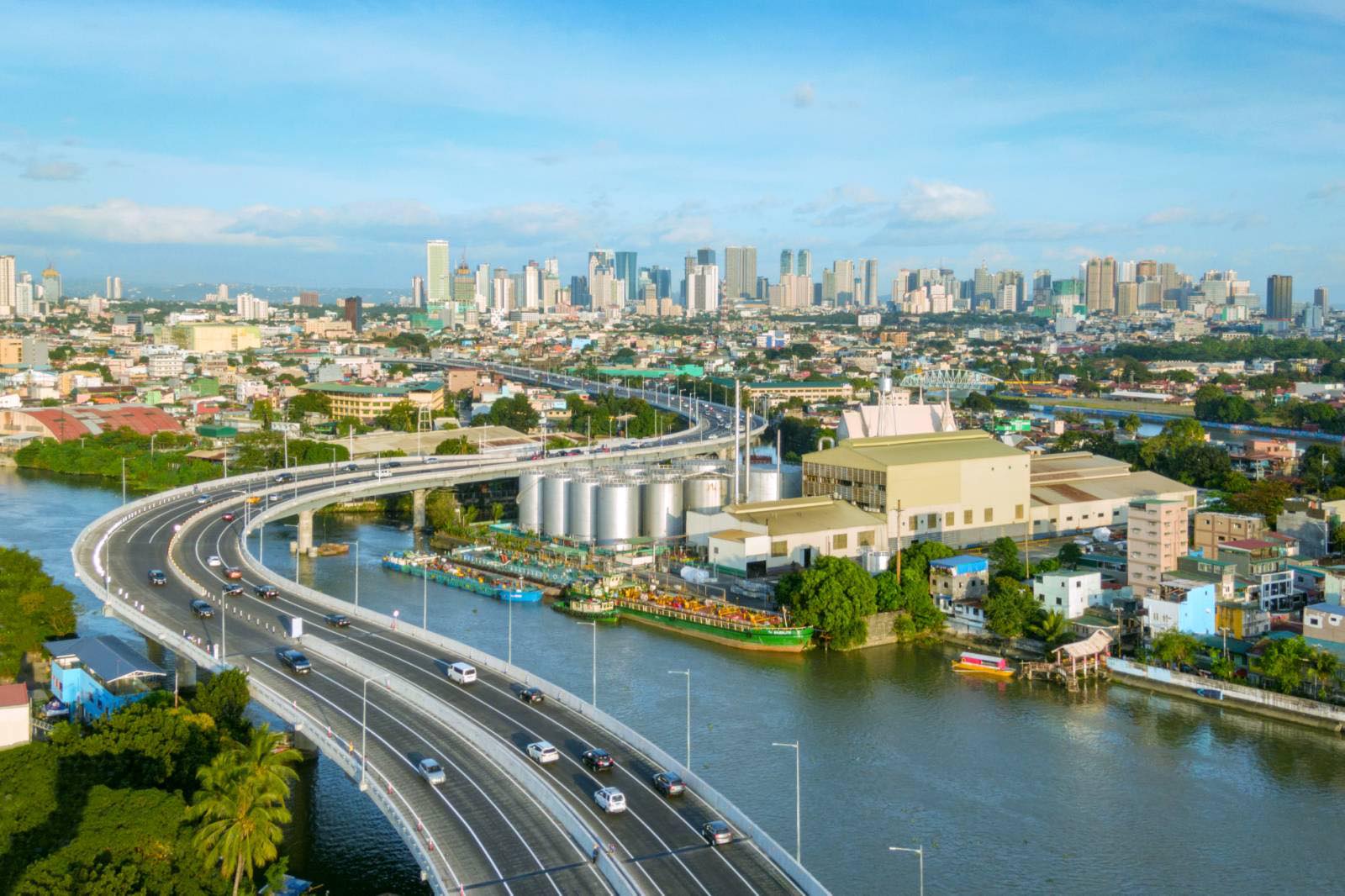 To avoid any untoward incidents involving Class 2 vehicles, modified 4 or 6-wheeler and closed delivery vans are not allowed on the elevated ramps.
Speed limit of 60kph will be strictly enforced.
Class-2 vehicles should ensure that their Autosweep RFID has enough balance.
Only buses and closed vans with sufficient Autosweep RFID balance can be accommodated at the elevated Skyway, and vehicles with insufficient load are asked to use the at-grade section.