The Philippine government has signed and made the biggest vaccine procurement for 2021 with a supply agreement for 40 million doses of Pfizer-BioNTech vaccines.
"We are very happy to report that the government and the management of Pfizer have finally concluded our negotiations. (Health) Secretary (Francisco) Duque and I signed yesterday (Saturday) the supply agreement for the biggest and most decisive deal we had for 2021," Galvez said.
"I would like to thank my colleagues from the Philippine vaccine negotiating team from the Department of Finance and our multilateral partner for tirelessly working to secure these much-needed shots that will benefit 20 million Filipinos," he added
"Secretary Duque and I signed yesterday the supply agreement for the biggest and most decisive deal we had for 2021," Galvez said in a statement.
The signing of a term sheet with Pfizer marks a significant step in securing access to the vaccine after negotiations for the shots had been mired by delays in paperwork since 2020.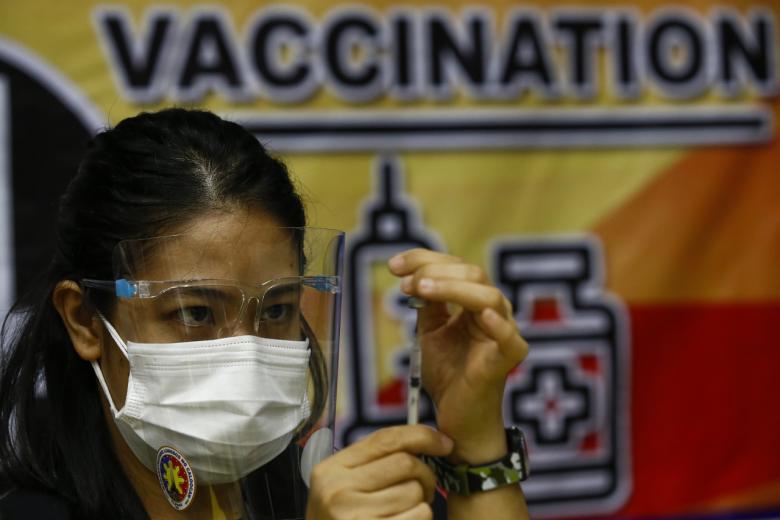 The Philippines has now ordered 113 million doses from five vaccine manufacturers, including 26 million from China's Sinovac, 10 million of Russia's Sputnik V, 20 million doses from Moderna, and 17 million doses from AstraZeneca.
Other vaccines are also arriving in the country as the US government, China, Russia, and other country continues to support and donate vaccines.
As of February 21, 2022, around 62.65 million people were already fully vaccinated from the COVID-19 virus in the Philippines. This includes those who received single-dose vaccines. In contrast, roughly 61.9 million people were still waiting for their second dose of the vaccine. Meanwhile, about 9.78 million already received a booster shot.
COVID-19 vaccination in the Philippines started in March 2021.
Additional Report: PNA gov, Asia Nikkei